Acer ProDesigner™ BM270; 4K HDR Monitor Provides Outstanding Color Reproduction and Ergonomics for Professional Video Editing and Graphics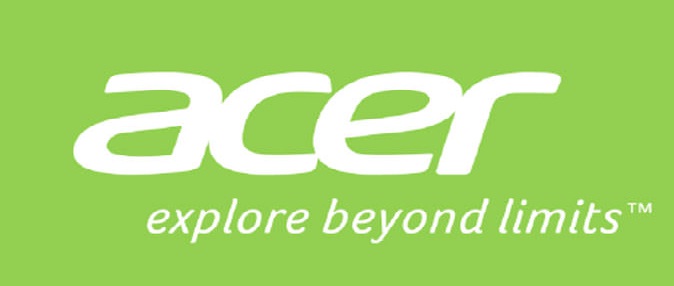 Acer America announced the U.S. availability of the Acer ProDesigner™ BM270, a 27-inch monitor producing brilliant 4K UHD (3840×2160@60Hz) visuals with first-rate color reproduction featuring Delta E<1 color accuracy. It also features an adjustable shading hood and Acer Display Widget for easily creating and saving individual profiles and settings via mouse clicks.
"Our latest HDR monitor for content creators boasts outstanding color tuning and uniformity compensation to provide sharp images with stunningly rich color," said Ronald Lau, director – stationary computing. "Its new Acer Display Widget makes adjusting settings simpler than ever, while the adjustable shading hood is ideal for color critical projects."
Featuring HDR Ultra™, the Acer ProDesigner BM270 delivers more realistic images thanks to an expanded contrast ratio and color palette with up to 1000nits brightness. It offers the best possible contrast quality of the high dynamic range with advanced LED local dimming in 384 individually-controlled zones that shine light only when and where it is required. It not only delivers a broader, more deeply saturated color gamut, but a luminance range several times greater than that of traditional dynamic range monitors. It also supports up to 10 bit color depth, capturing 64 times more color than 8bit counterparts, allowing images to appear smoother and more realistic.
The Acer ColorPlus technology suite ensures consistent color output and clearer visuals. It includes built-in 100 percent Adobe RGB and 100 percent sRGB coverage for storing and producing an extensive array of hues with high color accuracy, a significant benefit for professionals and photo enthusiasts requiring print output to match what they see on the screen. Integrated 6-axis color adjustment lets customers attain the shade they desire with the ability to adjust the hue and saturation. In addition, super sharpness technology optimizes images from a lower resolution for clearer picture quality.
Meeting 100 percent of the Rec. 709 and 97.8 percent of DCI-P3 color coverage, the standard formats for HDTVs, the Acer ProDesigner BM270 ensures that every hue is authentically represented, critical for video editors and animators.
With support for 10-bit color, the Acer ProDesigner BM270 provides significantly more color depth than conventional 8-bit monitors. It's also factory pre-tuned and tested to ensure a Delta E<1 color accuracy with hues so exact, it's the smallest difference the eye can see. In addition, integrated uniformity compensation helps preserve color and brightness consistency across the screen.
Optimal Ergonomics Support Ease of Use and Comfort
The Acer Display Widget makes modifying settings easier and more intuitive by letting customers adjust brightness, contrast, saturation and more via mouse clicking versus fiddling with conventional OSD buttons. Customers can use the widget to create their own profile setting and split the screen into several regions, each assigned with a specific application, to support multitasking.
An IPS panel preserves image clarity and color from every angle up to 178 degrees. Acer's adjustable ErgoStand lets users easily swivel (+/- 20 degrees), tilt (-5 to 20 degrees) and alter the height (up to 4.5 inches) to find the optimum viewing position. The Acer ProDesigner BM270 also comes with a VESA mount for hanging it on the wall to free up desk space. Integrated AcerVisionCare™ includes Acer Flicker-less, BlueLightShield™, Low Dimming and ComfyView technologies, which can reduce screen glare, flicker and blue light, for more comfortable viewing, critical during long work days.
The Acer Shading Hood leverages a non-reflective material to prevent glare from ambient light and helps keep information private, making it a good fit for banking, testing and medical facilities. The upper side of the shading hood is easily removed. Excellent connectivity includes dual HDMI 2.0, DisplayPort 1.2, Mini DisplayPort 1.2 and a Type C USB 3.1 hub (1 up/ 4 down). The monitor also comes with two 4W speakers.
Pricing and Availability
The Acer ProDesigner™ BM270 monitor is offered through online channel partners in the United States with a three- year warranty1 with free shipping and toll-free support. Estimated selling prices begin at $1,69999. Click here for images.
About Acer
Founded in 1976, Acer is now one of the world's top ICT companies and has a presence in over 160 countries. As Acer looks into the future, it is focused on enabling a world where hardware, software and services will fuse with one another to open up new possibilities for consumers and businesses alike. From service-oriented technologies to the Internet of Things to gaming and virtual reality, Acer's 7,000+ employees are dedicated to the research, design, marketing, sale, and support of products and solutions that break barriers between people and technology. Please visit www.acer.com for more information.
1Limited warranty agreement applies. For a copy, write to Acer Customer Service, P.O. Box 6137, Temple, TX 76503.
Source: Acer