Oracle Data Cloud Launches 'Pre-Bid by Moat' to Help Marketers Identify Brand Safe, Fraud Safe, and Viewable Ad Inventory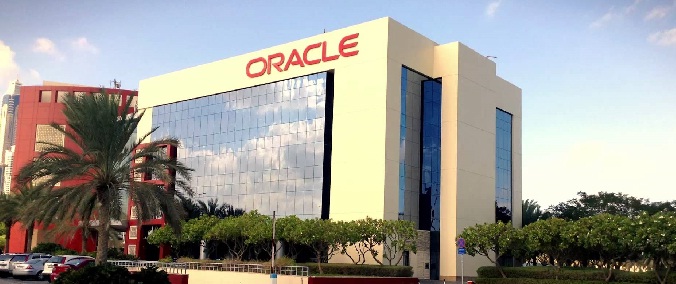 Pre-Bid by Moat Will Be Integrated with Top DSPs Including Adobe Advertising Cloud, Amobee, Basis by Centro, dataxu, MediaMath, The Trade Desk, and VideoAmp
Oracle Data Cloud announced Pre-Bid by Moat, a placement solution for marketers to identify and utilize ad inventory that meets their high standards for third-party viewability and invalid traffic (IVT). These new capabilities will join existing brand safety segments available through Oracle Data Cloud to create a powerful suite of media spend protection offerings. To make implementation seamless and simple, Pre-Bid by Moat will be integrated with top DSPs, including Adobe Advertising Cloud, Amobee, Basis by Centro, dataxu, MediaMath, The Trade Desk, and VideoAmp.
"Savvy marketers recognize the tremendous financial and reputational risks from misplaced advertising," said Eric Roza, senior vice president and general manager, Oracle Data Cloud. "Fraud and viewability issues can drain your ad spend and damage your results, while association with offensive or inappropriate content can result in lasting brand damage. Oracle's Pre-Bid by Moat offers a unified solution to protect media spend for advertisers by bringing together powerful tools to set real-time requirements for viewability, invalid traffic, and brand safety."
Pre-Bid by Moat helps advertisers to optimize their media buys with:
Granular Viewability Standards. Pre-Bid by Moat will allow marketers to set viewability rates for specific ad slots and sizes, offering unprecedented precision before placement.
Invalid Traffic Avoidance. Pre-Bid by Moat is powered by Moat's leading IVT measurement technology. Moat's IVT solutions also benefit from learnings from Oracle's other anti-fraud acquisitions, including web security and managed DNS from Oracle Dyn, which helps identify abnormal traffic patterns on the web and detect and block malicious non-human traffic.
Contextual Brand Safety Analysis. Using the contextual intelligence platform from its Grapeshot acquisition, Oracle Data Cloud analyzes and interprets the actual content of each web page, not just its URL-level keywords.
"The growth of digital advertising over the past decade has been staggering. In order to sustain that growth in the years to come, marketers must trust the effectiveness of the media they purchase," said Lewis Rothkopf, general manager of media and growth channels, MediaMath. "We're excited to be one of the first to make Moat's first-in-class ad measurement actionable for media buyers. We're confident this collaboration will help advertisers reduce waste and protect consumer trust."
"Some brand safety solutions ask websites and apps to grade their own homework through self-reported URL keywords describing the content on their sites," said Patrick Jones, group vice president and general manager, partnerships, Oracle Data Cloud. "Our contextual intelligence platform reviews and classifies billions of pages and apps with language-based algorithms, so we can categorize the content of each page as safe and brand-appropriate. By integrating that brand safety with our leading IVT and viewability tools, Pre-Bid by Moat gives marketers confidence that their ads are reaching real people, viewable, and appearing in brand-safe environments."
Pre-Bid by Moat feature availability will vary from DSP to DSP. For more information about Oracle Data Cloud's Pre-Bid by Moat, please contact the Oracle Data Hotline at https://www.oracle.com/cloud/data-hotline.html.
About Oracle Data Cloud
Oracle Data Cloud helps marketers use data to capture consumer attention and drive results. Used by 199 of the world's 200 largest advertisers, our Audience, Context and Measurement solutions extend across the top media platforms and a global footprint of more than 100 countries. We give marketers the data and tools needed for every stage of the marketing journey, from audience planning to pre-bid brand safety, contextual relevance, viewability confirmation, fraud protection, and ROI measurement. Oracle Data Cloud combines the leading technologies and talent from Oracle's acquisitions of AddThis, BlueKai, Crosswise, Datalogix, Grapeshot, and Moat.
About Oracle
The Oracle Cloud offers complete SaaS application suites for ERP, HCM and CX, plus best-in-class database Platform as a Service (PaaS) and Infrastructure as a Service (IaaS) from data centers throughout the Americas, Europe and Asia. For more information about Oracle (NYSE:ORCL), please visit us at www.oracle.com.
Source: Oracle