Intel and Tencent YouTu Team on Artificial Intelligence Products to Deliver Customer Insights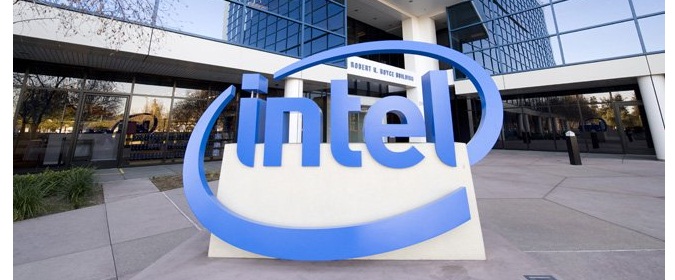 At the Tencent Global Partner Conference*, Remi El-Ouazzane, vice president and COO of Intel's AI Products Group, announced new artificial intelligence (AI) collaborations with Tencent YouTu Lab*: DeepGaze*, an AI camera, and YouBox*, an AI box.
"With artificial intelligence, enterprises can gain new insights about their customers to both elevate the users' experience and drive business transformation. Tencent's new AI camera solutions take advantage of powerful Intel® Movidius™ Myriad™ technology to enable deep neural networks to run directly on the cameras, providing real-time and actionable data for various businesses, including retail and smart buildings." Remi El-Ouazzane, Intel vice president and chief operating officer of the AI Products Group.
How Intel Powers DeepGaze: Powered by the Intel Movidius Myriad 2 vision processing unit (VPU), the DeepGaze AI camera provides retail businesses with data about how shoppers move around the store and the number of shoppers in the store at various times of day. The smart cameras handle the pre-processing and object detection, with relevant data transferred to Tencent's cloud, based on Intel® Xeon® Scalable processors, for deeper analytics.
How Intel Powers YouBox: Retailers with older in-store camera systems can upgrade to intelligent analytics by connecting up to 16 cameras to the YouTu AI box to add AI visual intelligence to their systems. YouBox is powered by the Intel Movidius Myriad X VPU, which features a dedicated hardware accelerator for neural network inference.
"Intel is the perfect partner for our flexible enterprise solutions. Based on Intel Movidius Myriad VPUs, the YouTu camera and box perform inference at the edge in tandem with Intel Xeon Scalable processors in the cloud to provide cost-effective and flexible solutions for verticals including retail and construction," said Simon Wu, general manager of Tencent YouTu Lab.
Why It's Important: Customer analytics, enabled by AI, can help retailers predict sales performance based on trends and real-time tracking of shoppers' activity and product turnover. They can also automatically alert store employees to restock shelves without the need for time-consuming, manual inventory management. In turn, this helps the retailer personalize and improve on the customer experience because they will know right away if the product is in stock, where it is located or if they need to have it shipped.
About Intel
Intel (NASDAQ: INTC), a leader in the semiconductor industry, is shaping the data-centric future with computing and communications technology that is the foundation of the world's innovations. The company's engineering expertise is helping address the world's greatest challenges as well as helping secure, power and connect billions of devices and the infrastructure of the smart, connected world – from the cloud to the network to the edge and everything in between. Find more information about Intel at newsroom.intel.com and intel.com.
Source: Intel