Oracle Announces the Industry's Most Comprehensive Offering for Analytics in the Cloud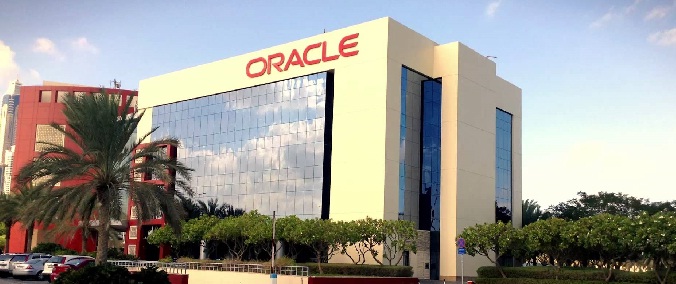 Oracle Analytics Cloud is a comprehensive set of capabilities spanning packaged content, expert models, and data services as well as platform, applications and infrastructure
Oracle announced a number of innovations in analytics that give organizations a unified and complete suite of Cloud services to unlock value from their data. The new Oracle Cloud services enable businesses to fundamentally transform the way they generate insights from people, algorithms, processes and machines and deliver them to their users with intuitive visualizations, creative narratives and predictive outcomes using expert models and adaptive learning.
The industry's only end-to-end solution for business analytics, Oracle Analytics Cloud includes a high performance analytic processing infrastructure at scale; a broad suite of tools for data preparation, discovery, visualization and collaboration; a pre-packaged suite of domain-specific machine learning models; packaged best-practice analytic key performance indicators (KPIs) to run your business; and large scale, curated public data sets all designed for analytics.
"Public Cloud deployments of business analytics software are still in relatively early stages of adoption. However, the market for Cloud deployments are expected to grow at a rate 5x greater than on-premises and other deployment methods. Oracle Analytics Cloud embraces the emerging hybrid data management and analytics architecture, delivers self-service data access and analysis, and will embed cognitive/AI functionality. These capabilities make the company well positioned to take advantage of this market opportunity." Dan Vesset, group vice president, Analytics and Information Management at IDC.
Oracle is the only company that unifies all these components of a modern analytics foundation including:
High Performance Infrastructure for Analytics at Scale
Oracle provides a complete set of very high-performance, elastically scalable infrastructure services designed for analytics processing on data of various types, shapes, and speeds:
Infrastructure: hyper-efficient compute, block and object storage infrastructure in the Cloud provides the best performance and scalability for analytic processing.
Elastic Analytics Platform: elastic Hadoop, Spark, and data streaming using Kafka allows customers to create elastic clusters to process data with MapReduce and Spark.
Flexible Data Storage: includes high-performance Object Storage, HDFS, Oracle Database and key-value/NoSQL engines.
Smart Options for Data Ingestion: includes streaming for high speed real-time and event data, and high-volume data replication across varied sources.
Powerful Capabilities for Data Preparation, Discovery, Visualization, and Collaboration
Built on the high-performance analytics infrastructure, Oracle provides a complete suite of tools to enable anyone in the company to derive insights and share them:
Data preparation to ingest, profile and cleanse data using a variety of algorithms.
Data flow allows data stewards to prepare, transform and aggregate data and then run machine-learning models at scale.
Data discovery makes it easy for subject matter experts to collaborate with data science teams, blending intelligent analysis at scale, machine learning, and statistical modeling.
Data visualization empowers anyone to visualize any data and glean insight on any device, on premises and in the cloud.
Data collaboration offers everyone proactive conversational content and drives ongoing interaction around smart insights.
Data-driven interfaces enable application developers to extend, customize and embed rich analytic experiences in their application flow.
Packaged Analytics and Machine Learning Models
Extending intelligence across the enterprise requires knowing the right metrics to measure and getting the guidance to understand those metrics in every aspect of the business. Unlike other vendors who provide platforms without data or expertise, or only offer artificial intelligence as the solution, Oracle delivers data, intelligence and expertise together. This includes hundreds of person years of analytical expertise tailored to multiple industries and business functions, embedded in core applications and extensible via a cloud-based analytics platform:
8,000+ best practice KPIs for roles across a variety of functions including sales, marketing, service, finance, human resources and supply chain.
Optimized solutions with pre-built analytics for the largest portfolio of industry specific solutions including Communications, Construction and Engineering, Education, Financial Services, Health Sciences, Hospitality, Manufacturing, Retail and Utilities.
Smart Applications that adapt based on packaged machine learning and artificial intelligence algorithms to provide intelligent predictions and recommendations.
Domain-specific applications for industries such as asset monitoring, production monitoring of manufacturing and supply chain systems, fleet management and connected workers.
A collaborative Oracle Cloud community for users to share analytics and expertise by exchanging data models, machine learning solutions, and algorithms.
Packaged Curated Data Sets to drive Analytics
To drive more effective marketing, selling, e-commerce and customer service, Oracle also offers packaged and highly curated data sets to drive more effective business processes and more targeted analytics.
Oracle Data Cloud: the world's largest data marketplace intelligently aggregates and normalizes data across more than 5 billion global consumer profiles, with over 45,000 different dimensions from 1,500 providers. This unique data marketplace gives enterprises deep insight into their customers and prospects and can be activated through a suite of adaptive intelligent applications powered by deep learning models that operate at web-scale to learn about users and their behaviors.
"Competition in the cloud is changing," said Thomas Kurian, president of product development at Oracle. "Inexpensive computing and storage are important, but the real game changer is creating business value through better insight. Only Oracle ties all the data, technologies, and expertise together to deliver that value for our customers. It's that simple."
About Oracle
Oracle offers a comprehensive and fully integrated stack of cloud applications and platform services. For more information about Oracle (NYSE:ORCL), visit www.oracle.com.