NTU Jumps 11 Places to be ranked 29th in Latest Financial Times MBA Ranking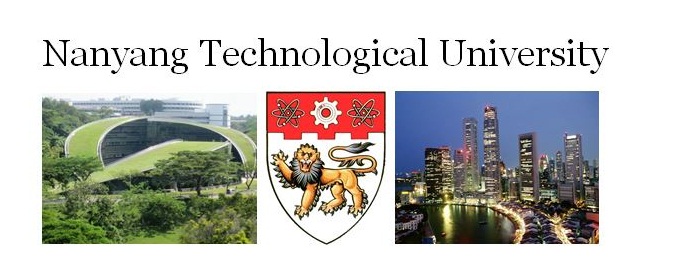 NTU's Nanyang MBA is Singapore's no. 1 business programme
Continuing its upward momentum in global university rankings, Nanyang Technological University (NTU) has jumped 11 places to be ranked 29th globally in Financial Times' latest ranking of Master of Business Administration (MBA) programmes.
This makes NTU's Nanyang MBA Singapore's No. 1 MBA programme and places it 6th in the Asia-Pacific.
NTU President, Professor Bertil Andersson said, "This latest ranking by NTU's Nanyang MBA shows that it is not only the number one business programme in Singapore, but that it equips our students with the skills and knowledge to excel quickly in their careers.
"The business school's achievement is part of NTU's overall drive towards global excellence in education and research. It also shows that our strategic investments in our students, faculty and programmes have paid off."
Last October, NTU made a meteoric leap of 26 places to be ranked 13th in the world in the Quacquarelli Symonds (QS) World University Rankings. NTU has also been ranked No. 1 among the world's best young universities for the last two years running.
The Financial Times' annual ranking of Master of Business Administration (MBA) programmes is one of the most prestigious, and is highly anticipated by business schools each year.
The stellar performance of the Nanyang MBA offered by the Nanyang Business School comes on the back of higher salaries of its graduates.
NTU MBA graduates on average more than doubled their incomes three years after completing the programme. Post-graduate salaries averaged over US$119,000, up from US$110,600 the previous year.
The programme also did well in offering good value for money, coming in 38th globally. This is in consideration of direct and opportunity costs to its participants. For career progression, the Nanyang MBA is ranked 35th. Graduates of the programme were able to secure jobs in larger companies and made advancements into senior positions.
Mr Eric Lian Voon Fui, President and CEO of United Overseas Bank (China), said, "Taking up the Nanyang MBA is one of the best decisions I have made in the course of my career. The strong curriculum, the extensive networking opportunities and the unrelenting support and coaching from our sterling faculty has helped me reach where I am today."
The MBA programme scored well in international mobility of its graduates, rising from the 23rd spot last year to be ranked 15th. It also did well in its international course experience, leaping to 9th place from the 35th spot last year.
Professor Ravi Kumar, Dean of Nanyang Business School, said, "NTU's Nanyang Business School has always been recognised as a top business school in the world.  Naturally, competition at the top is always intense and we are pleased that our robust curriculum and strong diverse faculty provide training that is rigorous and relevant to boost careers globally.
"The Nanyang MBA offers extensive international experience and a multicultural immersion that nurtures global leaders for a sustainable world."
The programme's curriculum was revamped two years ago, and centres around leadership and a live consulting project. This has been well received by students.
The Nanyang Business School admits about 100 students to its full-time and part time Nanyang MBA programme each year.
The programme is taught by an international faculty with extensive collective business experience in management and consultation at major global organisations. Among them is Professor Vijay Sethi, who was named by the Economist as the World's Best Business Professor in 2013.
***END***
Media contact:
Nur Amin Shah
Assistant Manager (Media Relations)
Corporate Communications Office
Nanyang Technological University
Tel: 6790-4714
Email: aminshah@ntu.edu.sg
About Nanyang Technological University, Singapore
A research-intensive public university, Nanyang Technological University, Singapore (NTU Singapore) has 33,000 undergraduate and postgraduate students in the colleges of Engineering, Business, Science, Humanities, Arts, & Social Sciences, and its Interdisciplinary Graduate School. It has a joint medical school, the Lee Kong Chian School of Medicine, set up with Imperial College London.
NTU Singapore is also home to world-class autonomous institutes – the National Institute of Education, S Rajaratnam School of International Studies, Earth Observatory of Singapore, and Singapore Centre on Environmental Life Sciences Engineering – and various leading research centres such as the Nanyang Environment & Water Research Institute (NEWRI), Energy Research Institute @ NTU (ERI@N) and the Institute on Asian Consumer Insight (ACI).
Ranked 13th in the world, NTU Singapore has also been ranked the world's top young university for the last two years running. The University's main campus has been named one of the Top 15 Most Beautiful in the World. NTU also has a campus in Novena, Singapore's medical district.
For more information, visit www.ntu.edu.sg
About Nanyang Business School
Consistently ranked among the world's premier business schools, we have been nurturing leaders for business and public service, advancing global management knowledge and practice for over 50 years. Being fully integrated into Nanyang Technological University, we draw on the strengths of one of Asia's most comprehensive research-intensive universities to provide holistic, interdisciplinary business education. We believe that responsible and culturally sensitive leadership in business and government is crucial to securing a sustainable future for a globalised world. Through teaching and research, we groom culturally intelligent leaders who pursue lasting success that seeks not only economic profit, but also the interests of the community and environment.
For more information, please visit www.nbs.ntu.edu.sg