NTU Boosts Its Career Services to Enhance Students' Job Prospects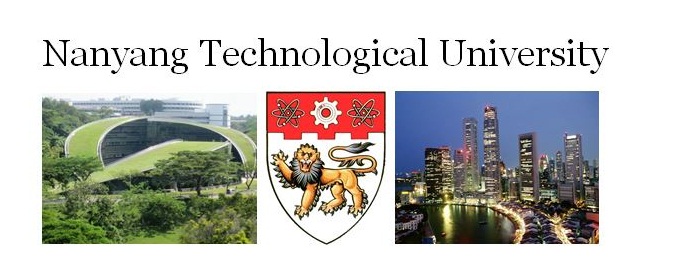 More industry specialists as career coaches and consultants to give personalised service
New careers portal launched
Record number of 232 organisations at NTU Career Fair 2016
Nanyang Technological University (NTU) is hiring more former human resource professionals as career coaches and consultants to provide personalised training and advice to students in career planning.
By the new Academic Year that starts in August 2016, a team of 17 career coaches and consultants will be on hand to prepare students from as early as in their first year and support them in career planning and development. By 2018, the careers' team is expected to grow to 24.
NTU is also using technology more extensively in its career services to students. The university today launched its new NextGen Careers portal, which will enable students to explore new careers across 18 industries through videos and online resources, book coaching sessions, and apply for jobs. It also aims to bring employers, NTU students, faculty, alumni, and prospective students together as a professional networked community.
NTU has doubled its annual investment in career services manpower and resources to $4 million, compared to $2 million previously. It builds on NTU's efforts in recent years, including setting up the $30 million Margaret Lien Professional Centre for Success in 2014 which offers a career preparation programme for all students over four years.
The university announced these new initiatives at its annual Career Fair today. A record number of 232 Singapore and multinational organisations are on the hunt for NTU graduating students at this year's Fair.  This makes the NTU Career Fair one of the largest job fairs at a Singapore university, with public and private sector employers seeking to fill more than 4,200 job positions.
NTU Provost, Professor Freddy Boey said: "NTU graduates are known for being industry-ready who quickly meet the demands of their chosen professions. In providing early career planning, we want to help our students identify their strengths and interests so that they don't wait till their final year to decide their career path. Aided by professionals, they can start working on how to get there to land that dream job in the industry of their choice."
Fifty-four companies will be participating in the NTU Career Fair for the first time this year, including Silkair; global business and technology services firm, Hewlett Packard Enterprise; online shopping platform Carousell and global contact lens manufacturer, Ciba Vision Asian Manufacturing and Logistics. Like the last two years, the Fair is being held over three days to cater to the high number of employers wanting to take part.
About 9,000 students are expected to visit the Fair each day, including about 8,000 final-year undergraduate and postgraduate students who will receive their degree scrolls at Convocation this July.
Personalised service that opens the door to global careers
Industry-savvy career coaches and consultants are increasingly important for today's students who want a more personalised approach, that is specific to their needs.
Speaking at the launch of the Career Fair this morning, Professor Tan Ooi Kiang, NTU's Deputy Associate Provost for Undergraduate Education, said, "NTU is investing more in career services to help our students plan their careers early, and to receive career skills training. Our ultimate goal is to help our graduates find the right opportunities that best match their interests and talents, and prepare them for career success."
Professor Tan said that the coaches will help students to identify career options and occupations that sync with the students' interests and subjects in which they excelled or enjoyed in their earlier stage of career development process. Most importantly, the coaches will train students to be proactive in searching for internship, job and entrepreneurial opportunities.
"Once the students have identified couple of career options, they can then work with the consultants, who are recruiters or industries professionals, to sharpen their knowledge and insights of the demand of the specific industries.  They will learn the career and professional skills necessary for them to clinch their dream jobs and set them for success."
One student who benefited from career coaching is Tan Hui Quan, a final-year Mechanical Engineering student. Anxious about the tough competition, Hui Quan came to the Career Centre in November last year, requesting for interview coaching in order to prepare for her job application at multinational consumer goods company Procter & Gamble (P&G).
NTU's career consultant Melissa Ng coached Hui Quan, had a mock interview with her, and advised her on how to deal with interview anxiety and tough questions before her second interview.  Ms Ng also personally checked in with P&G to keep tabs on Hui Quan's progress. One week before her exams, P&G offered Hui Quan a position as Initiative Operations Leader for the company's Shave Care brand across Asia. She signed the job contract on the same day.
Nanyang Business School student Kok Tze How has clinched a job as early as eight months before he graduates. He received an offer from Singapore's sovereign wealth fund, GIC, in November last year after going through several rounds of interviews in October.
Tze How said, "I found out about GIC's job opening from one of NBS' career advisors. He recommended me to try for GIC although my background was predominantly in Marketing. I believe that the school has many avenues to provide students with guidance on their career search alternatives."
It was due to her proactivity that Psychology student Sharon Chan successfully completed no less than 7 internships within her 4 years at NTU. Five of her internships arose from the university's career services, which regularly posted notifications of internship opportunities. Her diligence paid off when Sharon successfully secured a job as a strategic planning analyst at the Public Service Division, more than 6 months before she graduates.
Sharon, who will start her new job in May, said, "My interest was piqued by my first stint at the Public Service Division, which I found meaningful. Although I considered pursuing a career in psychology, I felt I shouldn't be limiting my options so early on. So I went from one organisation to another, trying various positions from human resource to psychology to policy to research. Before I knew it, I had already completed seven internships!"
*** END ***
ANNEX
NTU's new NextGen Careers Portal
NTU's new NextGen Careers portal, an enhanced version of NTU's former Talent Site, will present videos and information about career opportunities and pathways in dynamic industries, such as engineering and manufacturing, management consulting, finance and fast-moving consumer goods.
The videos, produced in partnership with leading companies, such as Micron Semiconductor, Boston Consulting Group, DBS Bank, Economic Development Board and Unilever, will also feature alumni who will share their industry knowledge and insights with NTU students.
In addition, the portal will carry students' internship features and articles on key topics such as resume writing, interview skills, career management, networking skills, personal branding and grooming.
"We are very excited about the launch of this new website as it exemplifies the focus of our office on supporting the latest needs of students and employers through leveraging technology. By implementing this new system we will continue to enhance our services related to full-time employment, internships, and many more," said Mr Loh Pui Wah, Director of NTU's Career & Attachment Office.
Accessible across multiple devices, the portal also enhances the services offered to campus students and employers by streamlining functions such as tracking job openings, and scheduling interviews and coaching sessions.
Students will enjoy round-the-clock access to search and apply for jobs, and manage multiple resumes. As a recruitment tool, employers can quickly post job openings on the portal, and choose to receive online applications directly from the system.
###
Media contact:
Feisal Abdul Rahman
Senior Assistant Director (Media Relations)
Corporate Communications Office
Nanyang Technological University
Tel: (65) 6790 6687
Email: feisalar@ntu.edu.sg
 ​​
About Nanyang Technological University
A research-intensive public university, Nanyang Technological University, Singapore (NTU Singapore) has 33,000 undergraduate and postgraduate students in the colleges of Engineering, Business, Science, Humanities, Arts, & Social Sciences, and its Interdisciplinary Graduate School. It has a joint medical school, the Lee Kong Chian School of Medicine, set up with Imperial College London.
NTU is also home to world-class autonomous institutes – the National Institute of Education, S Rajaratnam School of International Studies, Earth Observatory of Singapore, and Singapore Centre on Environmental Life Sciences Engineering – and various leading research centres such as the Nanyang Environment & Water Research Institute (NEWRI), Energy Research Institute @ NTU (ERI@N) and the Institute on Asian Consumer Insight (ACI).
Ranked 13th in the world, NTU has also been ranked the world's top young university for the last two years running. The University's main campus has been named one of the Top 15 Most Beautiful in the World. NTU also has a campus in Novena, Singapore's medical district.
For more information, visit www.ntu.edu.sg