Nike Partners With Strava to Fuel Digital Sport Benefits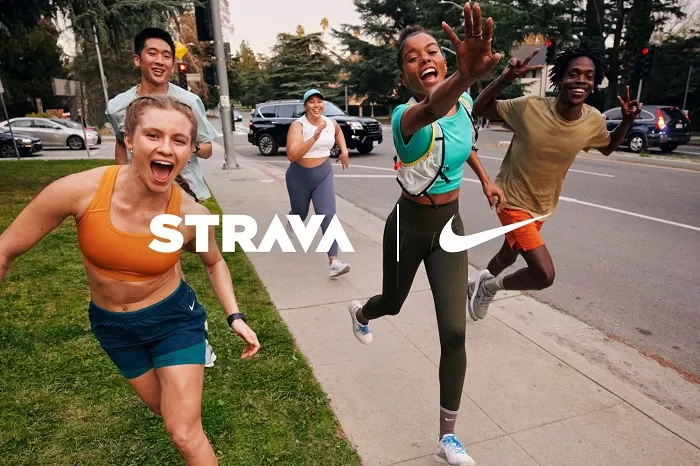 Accelerating its digital transformation momentum, Nike is partnering with Strava to expand how it serves athlete communities.
Starting in June, Nike Members on the Nike Run Club app and the Nike Training Club app will have the ability to track and share their activity, fuel inspiration and build community across all platforms.
Nike will also launch a Nike-branded Club on Strava that will host challenges and curate specialized content from Nike's world-class coaches and athletes.
Nike Members will be able to seamlessly connect to Strava's global community and the more than 750,000 Clubs on the platform.
Nike is committed to creating meaningful relationships across the sport marketplace to help serve and inspire athletes* everywhere. To that end, Nike is partnering with Strava in a pilot program to extend Nike fitness services to more people while also allowing Nike Members on the Nike Run Club app (NRC) and Nike Training Club app (NTC) the ability to access their data and share their workouts on the Strava platform.
In June, NRC and NTC users will be able to seamlessly upload their activity into Strava to share with their community across platforms. The partnership furthers Nike's vision to make sport a daily habit and to champion every athlete's movement journey through the power of digital connectivity, coaching, inspiration and community.
Nike will also begin hosting challenges on Strava later this summer. The hosted challenges will inspire connection and engagement around a shared goal, while enabling athletes to track their progress and unlock rewards with the brand.
In addition to deepening relationships with the world's most connected fitness spaces, the NRC and NTC apps continue to offer new and engaging programming to Nike Members, such as NRC's audio-guided run series and NTC's Strength and Conditioning for Runners and Nike (Move) Like a Mother series, bringing more athletes into sport.
Source: Nike