New Zealand's Economy is Weathering the Storm and Set to Bounce Back in 2021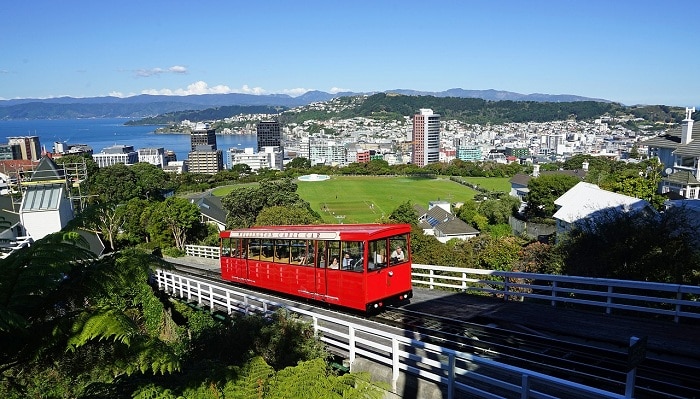 New Zealand has come a long way in recent years and is continuing on its path to becoming a mature, international hub for business.
A highly developed, free-market economy, the latest figures place it as the 51st largest in the world. While it, along with other countries, has suffered something of an economic slowdown this year, hopes are high for the year ahead. With a relatively small population of just under 5 million, its GDP of $40,096 is considered high. In terms of revenue, most are derived from international trade that predominantly comes from the EU, US, China, Japan, and Australia. Also, 63% of all GDP activity comes from the service sector.
The Stock Exchange
The main capital market in New Zealand is the New Zealand Exchange (NZX) which is home to 181 securities. They enjoy a total market capitalization of NZD $173 billion. The market itself is open between 10:00 and 16:45 local time and has enjoyed considerable growth and attention since it was launched 17 years ago. The exchange sits in Wellington in a historical building that was built in 1907 for the C&A Odlin Timber Company.
Share brokers NZ then offer investors the ability to trade stocks and shares of these companies, based on current and projected performance. Over the last five years, the exchange has come on leaps and bounds in terms of its global importance and more foreign investors are pursuing interests in New Zealand companies.
The NZX 50 index is the main index in the country and includes 50 of the biggest stocks in terms of market capitalization. These companies include healthcare distributors and providers, air freight and logistics companies, manufacturers, energy, processors, and leisure providers. Auckland International Airport, Air New Zealand, and Sky Network Television are also a part of the Index.
Looking ahead to 2021
While things were looking up at the beginning of the year, the pandemic had a knock-on effect on the economy and the performance of domestic companies. Analysts are optimistic however that it will bounce back better than first expected as we move into 2021. While tourism is likely to still be lagging, it's hoped that international trade and domestic services will lead to a 6% growth by the end of 2021, swallowing a 5% contraction during this year.
This could be due, in part to the management of the crisis. While New Zealand entered lockdown like most other countries, they emerged relatively quickly and haven't seen as many cases as in some other countries.
In fact, S&P Global said that any kind of recession would not be so noticeable in Asia Pacific countries that due to well designed economic stimulus and the general management of the pandemic, they were likely to escape with little permanent damage.
This is great news for New Zealanders, business owners, and of course, investors both locally and internationally that trade on the NZX.
Brands to look out for
In terms of revenue, some of the biggest companies to keep an eye on in 2021, focus on homegrown services that are unlikely to be impacted by a prolonged global pandemic. These include agriculture (Fonterra and a2 Milk Co Ltd), healthcare (Fisher & Paykel, Ryman Healthcare Ltd, Oceania Healthcare Ltd), energy (Meridian Energy), and telecommunications (Spark New Zealand). These companies with high revenues and healthy balance sheets are expected to continue weathering the storm of uncertainty and remain profitable as we move into the new year.
The next few months are uncertain for many, but for investors, there are some economies and markets that provide interest and opportunity for trades. New Zealand is one of them.