New Mastercard Research on Small and Mid-Sized Businesses Shows Key Technology Solutions That Are Removing Their Biggest Barriers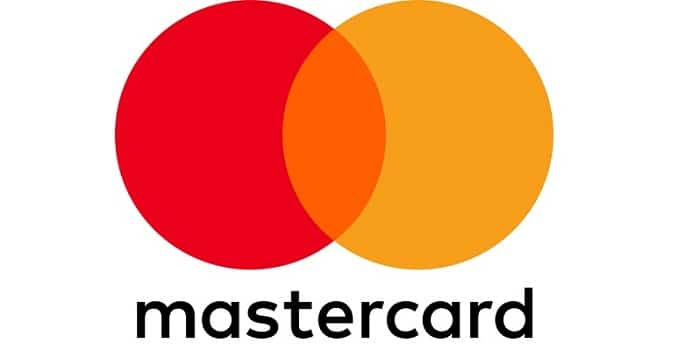 Small business is anything but business as usual today. As they face a rising number of challenges, including rapidly changing market conditions, business owners must have the flexibility to respond quickly. Rising costs due to inflation and evolving pandemic protocols are putting mounting pressure on most businesses' bottom line.
To maintain agility to stay in business, many are increasingly turning to technology. Open banking is emerging as a powerful solution to fuel new and improved fintech innovation for business owners. Open banking is reimagining the way business owners can utilize their own financial data to help them make informed decisions, prove their ability to pay back a loan, and simply run their businesses more effectively and efficiently. Growing cost, uncertainties and market fluctuations have small business owners looking for access to capital and partners that can help them drive growth.
Mastercard's newest report, Empowering Small and Mid-sized Business Growth by Unleashing Their Data, brings to life the challenges facing small business owners and the opportunity presented by open banking. As fintech use among small businesses grows, open banking is leveraging the power of data to address key pain points and tackle critical needs such as faster ways to send and receive payments.
Here's what you need to know:
Rising costs heightening uncertainty and challenges
Keeping up with rising costs (47%) is the top concern of small business owners as they adapt to new realities, and over eight in 10 small business owners said they are looking for faster and easier access to capital.
Business credit cards are the number one way small business owners are funding their businesses, followed by small business loans. And 81% said they are looking for loans that are tailored to their business's specific needs.
An open door for technology to help small business operations
Despite mounting challenges, small business owners also see the opportunity to grow and are looking for key partners to help them. As they increasingly embrace technology solutions to help them manage their core operations, this adoption is opening the door for a new wave of innovation that will power their financial experiences, and ultimately their growth. 95% of small business owners consider themselves heavy fintech users, creating a wealth of data that can be leveraged for financial solutions unique to their needs.
Open banking adoption is high among small business owners, with 96% currently linking financial accounts to third-party apps for critical financial tasks, including banking, billing/invoicing, paying bills, accounting and receiving payments.
Even more importantly, small business owners also recognize the opportunity of open banking and how data can be used to better manage and grow their businesses. The research found 88% are using data to better manage their business finances, and 85% want to see customized financial recommendations for their business by using their data.
Small business owners recognize the unique opportunity of data, and the number one reason they're leaning into open banking is to improve their decision-making process, followed by saving time and effort. Additionally, 85% need a consolidated place to check on the financial health of their business.
Business owners are also looking beyond operations as they embrace open banking, with nearly nine in 10 accepting digital payments from customers, and nearly the same number are using open banking-backed methods to accept payments. They cite the speed of digital payments, available cash flow, and secure, personalized transactions as the big benefits of using these payment methods.
Increasing cybersecurity in light of rising threats
Now more than ever, having a digital presence is critical for small businesses, however that also means an increased need for cyber protection. Mastercard's report explores the digital vulnerabilities that come with small business growth and the need for partners that can help them better tackle these threats. The top areas where small business owners are open to exploring new options include cybersecurity, data analytics, and inventory management.
Three in four (74%) have digital solutions currently, but these measures are largely limited to basic solutions like antivirus software and firewalls. The research found that 66% have experienced at least one digital security threat, and current efforts to combat threats are largely reactionary to these instances.
Still, many are considering security more broadly, with 57% saying purchasing digital security solutions is a personal priority as a business owner and 49% saying it's essential to their business. But as security adoption grows, optimization is key, as 85% say they would prefer to purchase digital security solutions in a bundle or package.
Financial technology is changing the way small businesses pay and get paid digitally, and ushering in a new era of choice, simplicity and personalization. Mastercard is committed to helping small businesses move their storefronts online and protect them from potential cyber threats through its Digital Doors resource center. Along with our partners, Mastercard helps small businesses learn how to accept digital payments, get the digital skills they need to be successful, protect their business through cyber strong bundles and much more.
By embracing open banking and digital cybersecurity solutions, financial institutions and fintech innovators can provide new and improved solutions tailored to small business owners that turn their challenges into opportunities for growth.
Source: Mastercard