New Course on the openSAP Platform Combines CancerLinQ's Cancer Database with Big Data Analytics from SAP for Better Patient Care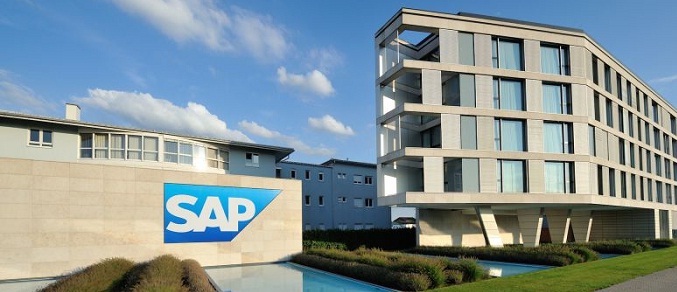 SAP SE (NYSE: SAP) announced its newest course, The Future of Genomics and Precision Medicine, is open for enrollment.
The course will be available Feb. 14, 2017, on the openSAP platform. It was created through collaboration between SAP and CancerLinQ LLC, a not-for-profit subsidiary of the American Society of Clinical Oncology Inc. The course helps participants understand the evolution of precision medicine and how Big Data and real-time analytics can improve the care of people living with cancer.
SAP worked with CancerLinQ to create a robust anonymous cancer patient database built on the SAP Health platform. It allows oncologists to share knowledge and access information about patients and treatment in real time. The data, which includes clinical, R&D, personal, medical and social information, expedites the development of drugs, therapies, diagnostic tests and devices. The incorporation of powerful analytics with patient data makes better prevention, diagnosis, treatment, and care methods a reality.
The course is given in two parts: Understanding Precision Medicine, and Precision Medicine and Beyond. Participants learn about the genetics of cancer, precision medicine and targeted cancer treatments. They also get a look at how CancerLinQ incorporates data from all patients to support deepening insights as the science advances. The course is aimed at healthcare team members, health and policy administrators, researchers and life sciences professionals. It is also meant for cancer patients and their loved ones.
"Connecting stakeholders is essential for innovation," said Kevin Fitzpatrick, CEO, CancerLinQ LLC. "Working with SAP has allowed CancerLinQ to break down data silos and through this course, help people understand the role Big Data plays in the future of medicine."
"Technology is helping to drive major achievements like improving cancer treatment and patient care," said Dr. Bernd Welz, executive vice president and chief knowledge officer, Products and Innovation, SAP. "SAP helps companies understand how technology can support digitization in their industry. Through the openSAP platform, SAP solutions are easily explained and interested parties can understand how they can benefit from the digital economy."
openSAP is the online learning platform from SAP. Its full range of learning materials is accessible from any device. The platform features enterprise massive open online courses (MOOCs) that allow users to learn at their own pace. The courses, which use tried and trusted classroom concepts, are free of charge and include videos, self-tests, weekly assignments and discussion forums. SAP Learning Hub provides a cloud-based enterprise learning management solution. It enables people to learn the ins and outs of SAP software systems and update their skills regularly with regard to implementation, operation and use.