GE Provides Generator Services and Monitoring Solutions to Suez-Tractebel Operation & Maintenance Oman LLC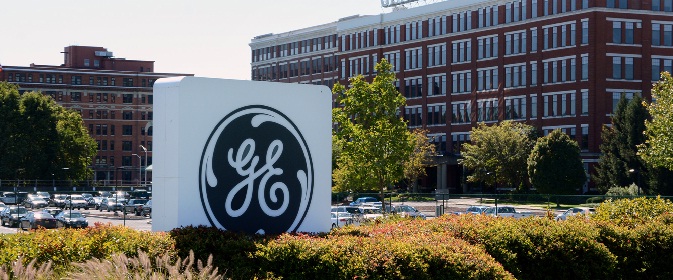 GE's Power Services signed and executed an agreement with Suez-Tractebel Operation & Maintenance Oman LLC  for stator rewinding services, high-speed balancing of the rotor as well as digital solutions for a generator at the Barka II Power and Desalination Plant. STOMO provides operations and maintenance (O&M) services at the strategically important Barka II facility, owned by SMN Barka Power Company SAOC, which is located about 50 kilometers away from Muscat and can deliver up to 120,000 cubic meters per day of potable water as well as 678 megawatts (MW) of electrical power to the Sultanate of Oman.
"GE's deep understanding of the industry, technological capabilities and advanced suite of digital industrial solutions positioned them as a trusted partner of choice," said Jurgen De Vyt, chief executive officer, SMN Power Holding Company. "The services were delivered as per internationally recognized standards through proactive, on-the-ground support by GE's highly qualified team of engineers, helping us increase our competitiveness."
The contract is a first of its kind for GE in the Middle East, covering services for a generator manufactured by other original equipment manufacturers (oOEM). It highlights GE's expanded capabilities to service oOEM products following the acquisition of Alstom's energy portfolio in November 2015, which helped bring onboard deep domain expertise in generator life extension and repairs and digital services.
The Ansaldo WY21Z-092 generator stator rewinding—which is expected to extend the asset's life for approximately 20 years—was conducted on-site, and GE leveraged its regional strengths by undertaking inspection services and high-speed balancing for the rotor at its Global Repair Solutions Generator Workshop in the United Arab Emirates. Established in 2005, the workshop is the only one of its kind in the Middle East, North Africa and Pakistan region that is equipped with a high-speed balancing facility. This allows any type of rotor repairs and field rewinds requiring high-speed testing, reducing the risk of failure during commissioning on-site and helping to improve the availability and reliability of the power plant. GE also provided a generator health monitoring suite allowing improved asset management.
"We are proud to help STOMO improve asset use and the reliability of its operations," stated Joe Anis, president and CEO of GE's Power Services in the Middle East and Africa. "Thanks to our expertise in repairing parts across numerous OEM brands, the presence in the region of the Global Repair Solutions Generator Workshop and mobile on-site resources, GE is delivering high-quality capabilities to service any type of generator and provide fast maintenance support across broader scopes of work to offer increased value to our customers."
With one of the largest services portfolios in the industry and expanded total plant solutions capabilities, Power Services can now support more than 90 OEM brands across all major plant assets and service any type of generator (more than 30 OEM brands).
GE is a key partner in supporting the Sultanate of Oman's energy production and has had an active presence in the country since 1975. GE has an office in Muscat and an Electric Submersible Pumps Field Service and Repair Center in Nimr. More than 80 turbines installed by GE support the generation of over 8 gigawatts of power in Oman, covering nearly half the country's total production.
About GE
GE (NYSE: GE) is the world's Digital Industrial Company, transforming industry with software-defined machines and solutions that are connected, responsive and predictive. GE is organized around a global exchange of knowledge, the "GE Store," through which each business shares and accesses the same technology, markets, structure and intellect. Each invention further fuels innovation and application across our industrial sectors. With people, services, technology and scale, GE delivers better outcomes for customers by speaking the language of industry. www.ge.com
About GE Power
GE Power is a world leader in power generation with deep domain expertise to help customers deliver electricity from a wide spectrum of fuel sources. We are transforming the electricity industry with the digital power plant, the world's largest and most efficient gas turbine, full balance of plant, upgrade and service solutions as well as our data-leveraging software. Our innovative technologies and digital offerings help make power more affordable, reliable, accessible and sustainable.
About GE's Power Services
GE's Power Services, headquartered in Baden, Switzerland, delivers world-class solutions for our customers across total plant assets and their operational lifetimes. This organization supports 2,800+ customers worldwide with an installed base of 28,000+ power generation assets, which includes other OEMs, and taps into the Industrial Internet to improve the performance of our solutions over the entire life cycle through the power of software and big data analytics.