NatWest to Launch Free Carbon Footprint Tracker to App Users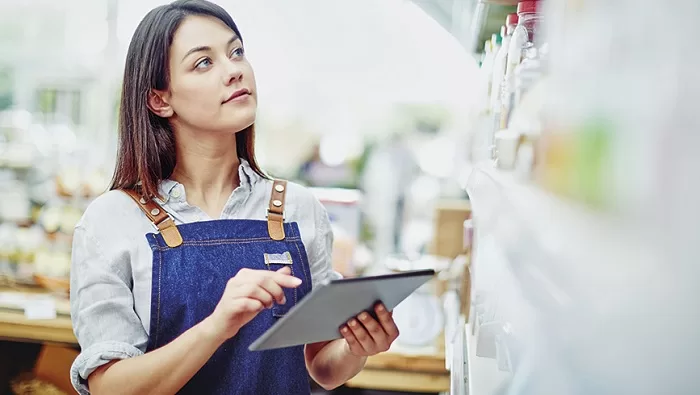 NatWest has announced the introduction of a new carbon footprint tracking feature for its mobile app to help customers reduce the climate impact of their spending.
The new feature, a UK banking first delivered in partnership with carbon tracking expert CoGo, will allow customers to see the CO2 emissions associated with their daily spending, as well as providing hints and tips on how to go greener and resources for doing so. Users will be able to log their commitments and behaviour changes.
Insights from the pilot showed the average user saved approximately 11 kg of CO2 emissions per month by committing to behavioural changes that used less carbon – such as composting, reducing meat consumption, or switching utilities providers. If this behaviour was replicated across NatWest's 8 million customers who use the mobile app, it would save more than 1 billion kg of CO2 emissions per year, equivalent to planting 17 million trees.
David Lindberg, CEO, Retail Banking at NatWest, said: "We know that many people in the UK want to reduce their impact on the climate, and that to be able to change something in a meaningful way, you need to be able to measure it. Our use of CoGo's expertise in carbon tracking in the NatWest app is a really important first step in making it easy for everyone to live and spend in a greener way – using the power of their money to influence change.
"It's aligned to our core purpose as a bank and it's going to give people the information they need to make informed choices about how they spend, as well as realistic and achievable ways of cutting down on carbon."
Composting food waste and choosing renewable electricity suppliers were the most popular and impactful climate actions selected by users in the pilot. Adopting a vegetarian diet and buying second-hand clothing was more popular with younger demographics. More than half (60%) of the behaviours committed to were reported as being new by those on the pilot, indicating that the trial was helping to provide a range of new and meaningful choices.
In addition, the pilot showed that women under 30 years old were particularly likely to make a commitment to changing behaviour after seeing the impact of their spending, with more than 55% choosing to take action.
Emma Kisby, CoGo, UK CEO, said "We live in a critical decade to address the climate crisis, and we all have a role to play. CoGo is delighted to partner with NatWest to deliver our carbon footprint tracking feature to 8 million customers to inform them of their climate impact and reduce their carbon emissions. NatWest is providing us with a platform to deliver the scale and pace of change that is needed. Our vision is a world where knowing your carbon footprint is as typical as knowing the calories in your food or steps you've walked daily."
NatWest users will see the feature enabled in their app in the coming months and the service is free for mobile banking app users – the information will appear in their 'spending' tab which is designed to help our customers understand where their money goes. The move follows a suite of improvements to help people build their financial capability in the mobile app, such as showing a user's credit score, or enabling them to set budgets and savings goals.
The pilot programme saw particular interest in switching to renewable energy, which saved participants who chose it an average of 90kg of carbon emissions per month – a potential saving of 8 billion kg if replicated across the NatWest app user base. Younger users were particularly interested in adopting a vegetarian diet – a potential saving of more than 50kg CO2 per month per person, or 5 billion kg a year across all users.
*Source: Pilot run by COGO for 8 weeks with 250 staff and customer participants.
Source: NatWest