MOST DESIRED CLOTHING BRANDS ACROSS THE GLOBE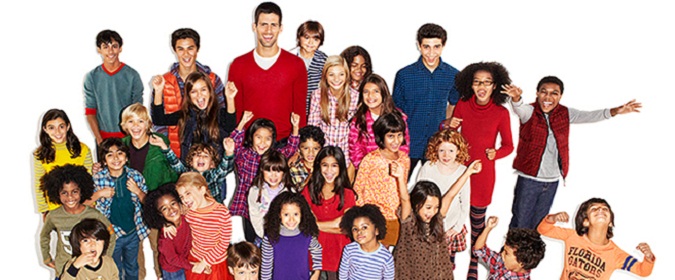 When it is about clothing and presenting ourselves, each one of us wants to look the best and everyone looks up to their favourite brands for accessories, ideas and latest trends. The brand conscious new generation has their status defined by the brands and the labels on them. The teens do not hesitate to spend huge amounts of money to get the latest new release in the top brands for the season. This list includes clothes, shoes, bags, gadgets and many more. Let us have a look at the top clothing brands that have made a prominent place in the minds of many across the globe:
Calvin Klein: Named after its founder, Calvin Klein is one of the top fashion brands from America. The company that was incorporated in 1968 was initially known for their coats and suits, but soon the brand ventured into sportswear and lingerie collections. During the 1980's the brand Calvin Klein set new standards in the men's undergarment section and had the American men caring about the underwear brand they used.
Hugo Boss: Hugo Boss is a German based fashion brand that started in 1924 in Stuttgart. Soon after that the company went bankrupt due to the economic crisis prevalent at that time. In 1931 the brand made a comeback with just six sewing machines. Currently the company has over 300 directly owned stores and over 1000 franchise owned stores spread across 124 countries. Hugo has different core brands such as Boss Black, Boss Orange for denims, Boss Selection with emphasis on English tailoring styles, Boss Green for golf-style active wear.
Lululemon: The Yoga – inspired athletic apparel brand Lulu lemon Athletica was founded by Dennis Chip Wilson in 1998. This brand was established to meet the requirements of female participants in sports and the increasing prominence of Yoga in athletics. The brand Lulu lemon Athletica has about 201 stores spread across North America, Australia, New Zeland, Great Britain and Hong Kong.
Next: Next is multinational clothing, accessories and home products brand with its headquarters in Leicestershire. Next is the largest retail clothing brand in the UK and has its shares listed in the London Stock Exchange. Next Retail has over 500 retail stores in UK and Ireland, a website with over 2 million active customers and more than 180 international retail outlets.
Uniqlo: Uniqlo is a Japanese retail brand that specialises in casual wear. The brand is the largest clothing retailer in Asia with its stores located in Philippines, Thailand, Hong Kong, Singapore, Indonesia, Russia and many other places. Unlike most of the fashion brands, the brand Uniqlo focuses more on mass production of clothes in a variety of colors rather than concentrating on the latest trends and designs.
Adidas: Adidas is a German brand that specialises in sports wear. Though Adidas is famous as a sports brand, it also deals in shirts, watches, bags and other sports related items. Adidas has three groups that made it the second largest sportswear manufacturer in the world – Adidas Performance for athletes, Adidas Originals focusing on fashion and style and the Style Essentials.
Ralph Lauren: Ralph Lauren is an American based lifestyle brand that deals in high-end clothes, footwear, accessories and perfumes for men and women. This brand has more than 600 stores spread all over the world.
H&M: Hennes & Mauritz (H&M) is a Sweden based fashion brand which has collections for all age groups. Operating in over 43 countries the H&M brand employees more than 90000 people and has 2600 stores across the world.
Nike: Nike is an American brand that was started in 1964 and focuses on apparel, footwear and other sports equipment. Nike is the world's largest brand for manufacturing of sportswear. It has more than 700 stores spread over 45 countries.
Zara: Zara is a Spanish clothing brand that was founded in 1975 by Amancio Ortega and Rosalía Mera. Zara is renowned for its capability to come up with a new fashion item and a fashion item does not last for more than a week at the Zara store. The brand uses its staff to learn about the latest fashion styles and then it creates new fashion items and ships it to all its stores in limited quantities. The brand launches over 10000 designs each year and there is an increasing demand for its products due to their limited stock. The brand Zara has over 1700 stores across the globe.