MOBILE PHONE TO KEEP YOU IN THE RIGHT POSTURE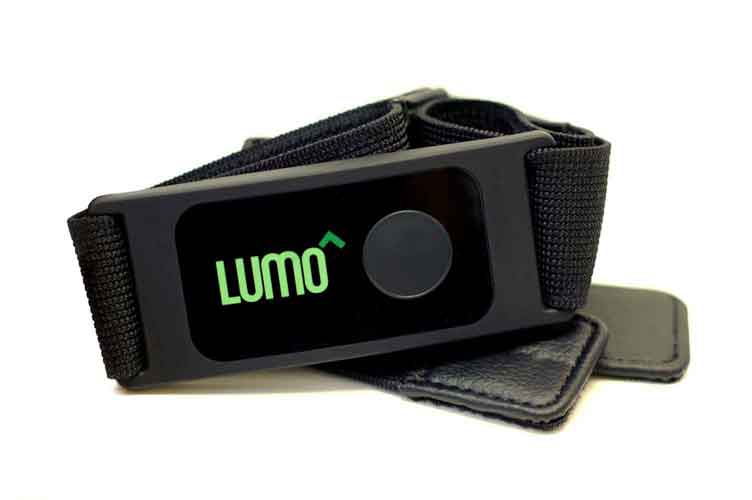 The world's first posture sensor phone is set to hit the UK market this week. The LUMOback goes on sale at Relax.UK with the objective of correcting all the slouchers and slumpers. The innovative new posture belt that was a result of two years of development is the very latest in mobile software and keeps us standing tall at the snap of a finger.
This new creation comes in the form of a belt or a strap and can be worn underneath or over your clothes. Every time you slouch, the smart sensors in the posture belt gently begin to vibrate and remind to sit up straight no matter where you are. The innovative posture belt will help to correct the posture over time and can help to combat the long list of ailments that are associated with poor posture.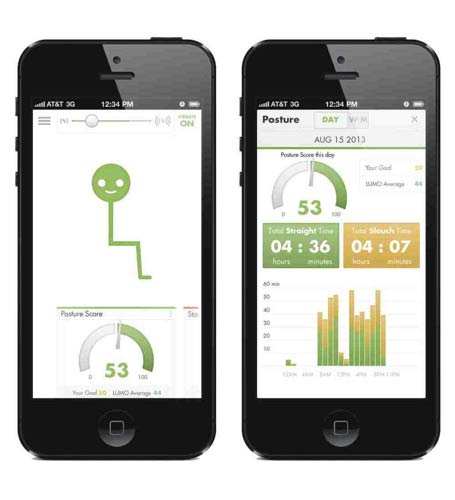 According to Andrew Chang, the co-founder, the work for LUMOback began two years ago with one of the co-founder's quest to find a solution for his back pain. Back problems due to poor posture was the most common reason for hospital visits in the country and in an attempt to find a solution for this, they realised the potential of a posture correcting phone. By creating the LUMOback, they hope to positively transform the lives of their clients and free them from the agony that back pain can create.
The belt gets all the users to assume a netural posture as their default and it achieves this by measuring the pelvic tilt angle and encourages the user to correct their posture to the netural allignment that is best suited ofr the body. The LOMOback is doctor approved and certified in pain medicine, rehabilitation and physical medicine. This gaurantees that LUMOback can be of great help in reducing back pain and minimise the risk of posture related ailments such as tension, headache and fatigue.
In order to make the LUMOback more sophisticated, the team offers the users a complete control over the device and the ability to track their progress periodically. By syncing the device with the free smartphone application, the users can monitor their posture, track the number of steps taken, time spent in slouching, calories burned during the day and many more exciting features.
The LUMOback is priced at £129.95 available online at www.relax-uk.com.
About LUMOback
Bad posture can lead to a veritable catalogue of health and physical problems, and the team at LUMO have set out to put a stop to slouching and slumping. The LUMOback is the world's first posture sensor and mobile posture coach, which encourages improved posture and syncs with mobile phones so that users can track their progress. Available from Relax UK, the LUMOback is an innovative new creation that aims to get everyone in the UK standing tall, breathing deeply and enjoying a life free from back pain.