Milan: Top Things to do on a Perfect Weekend Getaway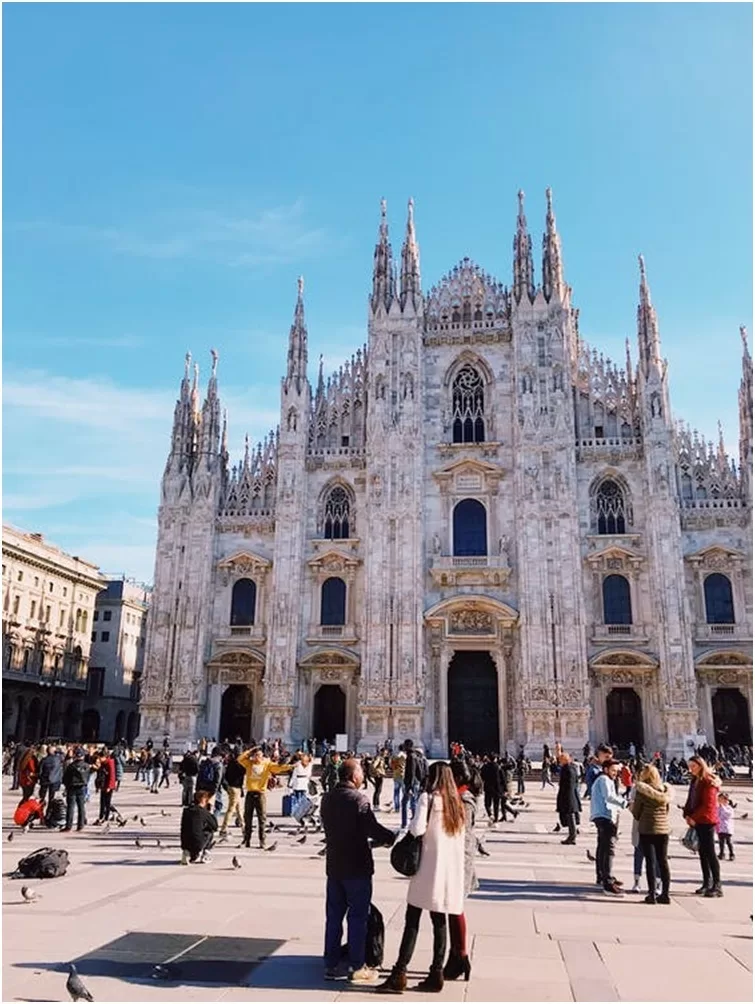 Milan is the most populated metropolitan area in Italy with around 1.3 million people. Its history stretches through to antiquity with some form of settlement present for thousands of years. Milan offers a wonderful blend of historical architecture and cutting edge fashion amongst the delightful culture of the Italian way of life. Here we look at some of the best things to do on an idyllic city break in Milan.
Milan Cathedral
An enormous building with parallels to La Sagrada Familia in Barcelona as it took over 600 years to complete. The cathedral is located in the centre of Milan in the Piazza del Duomo and is presented in an Italian Gothic style.
The interior is equally as impressive and definitely worth a visit to see its beautifully crafted stain-glass windows and magnificent artworks. The Milan Cathedral represents the beating heart of the city.
Church of Santa Maria delle Grazie
Although its exterior is not as eye-catching as Milan Cathedral, this church is particularly famous for what it contains inside. Its interior holds one of the most famous paintings in history – Leonardo da Vinci's 'The Last Supper.' Any art aficionado will be determined to see this piece in the flesh but such is its iconic status, it is an exciting and awe-inspiring artwork for anyone to enjoy.
San Siro
Home to both AC Milan and Inter Milan, the San Siro is one of the world's most iconic stadiums. Opened in 1926, the ground has hosted matches at both the 1934 and 1990 World Cup as well as hosting a Champions League final as recently as 2016. Football is a second religion in Italy and a visit to watch one of its greatest teams (whether AC or Inter) will provide great insight into the depth of the city's passion. Inter Milan, in particular, are resurgent and look likely to challenge for the Serie A title at odds of 2/1 with William Hill. A visit to the San Siro will provide a true taste of the Italian love for football.
At the other end of the cultural spectrum, La Scala Opera House is considered to be one of the finest in the world and has hosted a multitude of great artists in its long, storied history; including the legendary Luciano Pavarotti. The auditorium includes six tiers of seating as well as individual boxes which all serve to masterfully frame the stage and its performers. If it isn't possible to see a show, guided tours are also available and still provide a fascinating insight into the history of opera as an art form.
Amongst its stunning historic buildings, Milan offers a range of world-class shopping and hosts prestigious fashion shows whilst being an attractive destination for Eco-Age. It is a diverse city with something to interest everyone and anyone, from history buffs to sports fanatics. Milan is a city teeming with history but it remains a place very much in the present. A city break in Milan represents the ideal weekend getaway for tired minds and souls.