Middle East Insurance in safe hands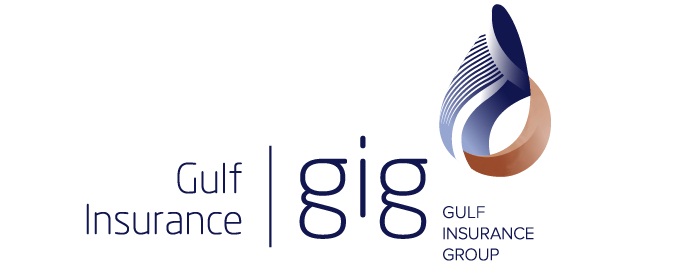 Gulf Insurance Group (GIG) was established in 1962 as Gulf Insurance Company K.S.C (GIC). It is a public shareholding company listed on the Kuwait Stock Exchange and a consistent market leader in Kuwait in terms of premiums written.
Gulf insurance is currently the largest insurance company in Kuwait in terms of written and retained premiums with operations in both life and non-life insurance segments and its activities are further supported by first class reinsurance security. The company for the Second consecutive year has maintained its S&P (Standard & Poor's) Financial Strength Ratings and Issuer Credit Rating to 'A-'. A.M. Best Europe – Rating Services Limited has also affirmed second year in a row its financial strength rating of A- (Excellent) and issuer credit rating of "a-" to Gulf Insurance Company K.S.C. (GIC/gig) (Kuwait). The outlook assigned to both ratings is stable. The ratings reflect its good regional business profile, good level of overall profitability and supportive level of risk –adjusted capitalization.
Through customer-centric approach, GIG offers range of products and services involving various classes of insurance: Motor, Marine & Aviation, Property & Casualty, Engineering and Life & Health in conventional and takaful (Islamic insurance based on Shariah principles) basis. Our products and services are designed and developed in collaboration with leading international insurance and reinsurance companies to meet individuals' and corporate customers' insurance requirements.
Gulf Insurance has become one of the largest insurance networks in the Middle East and North Africa with companies in Saudi Arabia, Jordan, Lebanon, Syria, Egypt, Iraq, Bahrain, Emirates and Kuwait by lending utmost professional and personalized attention to the current and future needs of our valued customers.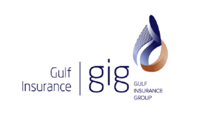 Professional Excellence   
By cultivating a team of over 300 life and non-life insurance consultants trained to offer clients the most practical advice and dedicated attention and with a growing network of over 13 branches accessible throughout Kuwait, and over 1300 insurance experts having more than 50 branches across MENA region, the group has always been recognized for its professional excellency.
GIG has created a competitive edge in its markets through the implementation of a comprehensive approach involving use of Information Technology, Product Innovation; Customer Relations Management, Enterprise Risk Management and prudent underwriting practices.
Over the years, Gulf Insurance has grown from being a leading personal and commercial insurer in Kuwait into a regional insurance solutions provider in Middle East and North Africa.
Its subsidiaries include:
AMIG

: Arab Misr Insurance Group

Egypt

AOIC

: Arab Orient Insurance Company

Jordan

  – (AOIC, ASE)

BKIC

: Bahrain Kuwait Insurance Company

Bahrain

            – (BKIC,BSE / BKIKWT,KSE)

DAIC

: Dar Al Salam Insurance Company

Iraq

      – (NDSA, ISX)

ETLC

: Egyptian Life Takaful Company

Egypt

FAG

: Fajr Al-Gulf Insurance & Reinsurance Co

Lebanon

GLIC

: Gulf Life Insurance Company

Kuwait

SKIC

: Syrian Kuwaiti Insurance Company

Syria

    – (SKIC, XDSE)

GlobeMed

Kuwait

Kuwait

SPI

: Saudi Pearl Insurance Company Ltd.

KSA
And its affiliate includes:
| | |
| --- | --- |
| BURUJ: Buruj Cooperative  Insurance Company | KSA – (BURUJ, SSE) |
| ALLIANCE: Alliance Insurance Company P S C | UAE  – (ALLIANCE, DFM) |
| AL ARGAN: Al Argan International Real Estate Co. | Kuwait – (ARGAN, KSE) |
| EGTAK: Egyptian Takaful P & L Insurance Co. | Egypt |
Technology edge
GIG's capitalization and usage of the latest technologies has immensely contributed to the company's operational efficiency, customer service satisfaction, and company profitability .GIG's state-of-the art web based information technology applications link of all its operations and that of subsidiaries in one unified universe.  A comprehensive  database of clients has been built over the years allowing improved customer relationship management, customer service and support, and cross selling all of which are  crucial steps in customer retention.
As part of its continued efforts to promote customer convenience, GIG was the first insurance company in Kuwait to launch online sales of insurance products over the internet (www.Clickgic.com)  and smart phone applications for both iPhone and Android users. Applying the latest technologies with better, safer and easier access to various customer insurance product round the clock. The application allows customers  to issue and renew Motor and Boat TPL insurance, renew Motor comprehensive insurance, and issue Travel Assist insurance and many other services on the move. The services can be obtained locally and abroad via K-NET or credit cards and customers can collect their policy from any of the Gulf Insurance branches or utilize the delivery service, guaranteeing delivery within 48 hours.
GIG was also the first to introduce the online medical adjudication application in Kuwait. Serving more than 150,000 customers over 200 medical providers with over 1000 users connected online, the state of the art application has revolutionized the medical process shifting from the traditional paper based claims to fully electronic claims. The application allows medical providers to inquire about customer medical policy details, create new medical claims, obtain necessary approvals, and process treatments electronically without any use of paper. The application is connected online with a 24/7 call center to provide any assistance to customers and medical providers. GIG's technology mission is to be the insurance leader in using innovative solutions to better serve its customers.
The journey ahead
GIG intends to implement many ambitious and futuristic projects in order to meet the ever-changing customer needs and exceed their expectations. Its dynamic leadership continuously strives to train and support human resources in order to develop the technical and administrative capabilities within its group of companies. Apart from being committed to the advancement of insurance industry both in Kuwait and in the Middle East region, GIG plans to continue the regional expansion strategy towards establishing itself as a major player in the regional insurance markets and increasing its business portfolio. In this concern, GIG intends to strengthen its presence in the regional markets, emerge as a consolidator of businesses and develop a unified branding strategy.
For further information, please contact:
Corporate Communications & Investor Relations Department
Tel: +965 22961825 Fax: +965 22961826
Gulf Insurance Company
Ahmed Al Jaber Street, Sharq
P.O. Box 1040, Safat 13011, Kuwait
Tel: +965 1802080; 22961999 Fax: +965 22961998