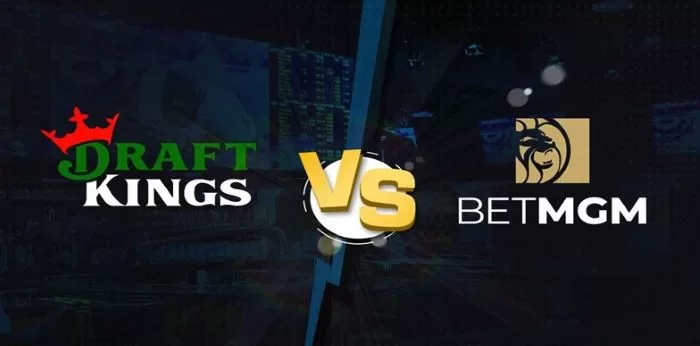 It is an undisputed fact that sports betting is slowly becoming one of the most established global pastimes. Naturally, males are the ones that predominately partake in it, many of which hope to put their vast sports knowledge and years of accumulated instincts in predicting sports outcomes to good use en route to profiting from this activity. Per a Zion Market Research study, this hobby, worldwide, generated $131 billion in revenues in 2020. The same report claims that this figure will likely increase by $48 billion in the next seven years.
The US market alone should be worth $37 billion by 2025, where currently multiple billion-dollar entities compete to snag as many US bettors as possible. Per their earnings reports, the Nevada-based hospitality giant, MGM Resorts International, is by and large the most substantial player in this sector in North America, holding as much as double the market share as their chief competitor DraftKings. That is a relatively novel situation, as only earlier this year, DraftKings ranked as US' top sports betting operator. However, things have not gone in their favor recently, as their stock prices have continuously fallen following the end of the summer months. So much so that, at the time of writing, they are trading at $44. That is $28 less than the DraftKings stock price from March of this year.
Despite operators in this sphere reporting sizeable losses, no one disputes that this industry has super high-profit potential. While losing a piece of the market is never a good thing, analysts remain positive that DraftKings can bounce back from this set of recent setbacks, being competitive and even overtaking MGM Resorts. In the future, these companies might offer games like Vegas slot machines online and expand their revenue massively, as internet casino gaming is all the rage in multiple parts of the globe.
Will MGM Continue Its Current Dominance?
In August 2021, InsiderMonkey published an article listing the top ten best stocks to buy right now, with MGM Resorts taking up the number ten spot on this list­­­. A substantial reason for this is the BetMGM brand, launched in 2018 as a partnership between UK's Entain Holdings and MGM Resorts, designed to revolutionize online gambling in North America. Online casinos or interactive gambling platforms are more profitable than sports wagering ones, which currently boast a higher profile due to their connection with renowned sports leagues. BetMGM has partnership deals with the NFL and teams like the Philadelphia 76ers and Germany's Borussia Dortmund.
Nevertheless, regardless of their online expansion, these MGM operations are largely unprofitable yet. The company's primary source of revenue is its land-based properties. Once all of these will get back to running at 100% capacity everywhere, with no safety precautions in place, MGM Resorts' revenues should jump substantially. On the sports betting side of things, BetMGM should rake in about $200 million in revenues in Q3 of 2021. In the three months leading into August of this year, it achieved a 23% market share in the sports betting and iGaming sector.
Can DraftKings Make a Comeback?
DraftKings got founded in 2012, and it has maintained its status as America's premier fantasy sports operator. In 2018, they decided to get in on the sports betting boom and branch off into this industry. They did so by first establishing an internet sportsbook in New Jersey before expanding in several other states. In 2020, they completed a reverse merger with the Diamond Eagle Acquisition Corporation and SBTech Global, turning itself into a publicly-traded entity. This year, they acquired the Vegas Stats & Information Network, a sports wagering-oriented broadcaster. DraftKings now has retail and online sportsbooks in multiple US states. They also have a Digital Sports Collectibles Marketplace, where users can purchase NFTs of sports icons like Tony Hawk and Wayne Gretzky.
In the face of DraftKings stocks falling in the second half of 2021, this company still represents a quality long-term investment. That is so because it is a name people recognize, and it has marked sizable revenue growth. Thus, it is 100% poised not to fall out of the top three most impactful players on the US betting market any time soon. Moreover, it may be a wise move to buy its shares while they are down. It keeps spending on building technology and promotions, so it will surely attract more customers in the years to come. Whether it will manage to overtake BetMGM in 2022 is anyone's guess.
About the Author
Shelly Schiff has been working in the gambling industry since 2009, mainly on the digital side of things, employed by OUSC. However, over her eleven-year career, Shelly has provided content for many other top interactive gaming websites. She knows all there is to know about slots and has in-depth knowledge of the most popular table games. Her golden retriever Garry occupies most of her leisure time. Though, when she can, she loves reading Jim Thompson-like crime novels.