Merrill Lynch Introduces New Mobile App Features That Make It Easier to Manage Finances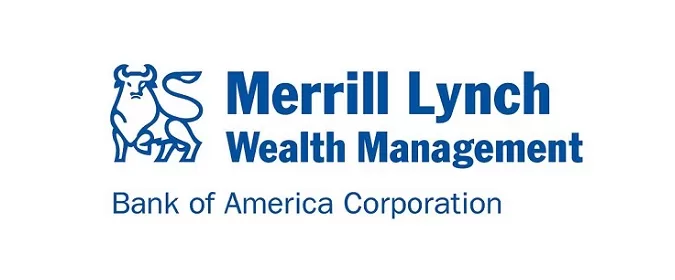 Document Scanning, Spending and Budgeting Tools, and Real-Time Money Transfer Make Money Management as Easy as Snapping a Picture
Starting this week, Merrill Lynch clients will be able to use their Merrill Lynch mobile app to scan and send paper documents to their financial advisors using the latest in a series of enhancements to the mobile app designed to make the financial lives of clients easier and more secure. The new scanning feature uses the device's camera to capture images of each page and converts them into a single PDF file, which clients can then securely send to their Merrill Lynch advisor.
Active users of Merrill Lynch's mobile platform have grown by 20 percent over the last year. New features include a spending and budgeting tool; the ability to view transactional activity for Bank of America deposit and card accounts; real-time money transfers with Zelle®; FICO score visibility; and access to seven years' worth of statements and documents, all within the MyMerrill mobile app.
"Our clients are on the move, and they take their financial lives with them," said Andy Sieg, head of Merrill Lynch Wealth Management. "By combining our customized solutions approach with our leading technology platform, we're helping clients connect with their financial advisors, see their full financial picture of banking and investments, and receive clear recommendations with ongoing advice as their lives and markets change."
New spending and budgeting capability
In March, Merrill Lynch clients with Bank of America accounts gained access to a new spending and budgeting tool that tracks expenditures for easier budgeting. The feature, accessible through MyMerrill.com and the MyMerrill mobile app, provides a dynamic spending comparison, outlines spending trends for up to the past 13 months, and allows users to set budgets easily. Spending can be tracked in 14 spending categories (e.g., Home & Utilities, Groceries, and Travel) and 62 subcategories, with the ability to customize into preferred categories.
Through the new Spending & Budgeting tool, clients can:
Categorize and track spending in all linked accounts at Bank of America and Merrill Lynch.
View spending patterns and spot spending that exceeds planned averages.
View and edit account activity by category.
Manage day-to-day finances.
Customize a budget.
Identify ways to save money.
Later this year, Merrill will add enhancements that let clients examine their income across 10 categories, enabling clients and their advisors to see personalized digital cash flow. Additionally, clients will be able to see an annualized view of their income and spending within the MyMerrill mobile app.
Zelle person-to-person payments for Wealth Management clients
Merrill Lynch clients with Bank of America relationships can now send, receive and request money via Zelle person-to-person payments directly from their MyMerrill mobile app. Funds are sent from one bank account to another typically within minutes, when both parties are enrolled, using only a recipient's email address or mobile number.
These new capabilities supplement Merrill Lynch's continuing investment in a powerful mobile and digital offering. Through the MyMerrill mobile app, clients can log in with fingerprint or facial recognition, view account holdings, deposit checks, transfer funds, and pay bills. MyMerrill.com also provides a wide range of investing capabilities, including alerts, security screeners, and Bank of America Merrill Lynch Research.
Merrill Lynch Wealth Management
Merrill Lynch Wealth Management is a leading provider of comprehensive wealth management and investment services for individuals and businesses globally. With 14,829 financial advisors and $2.3 trillion in client balances as of March 31, 2018, it is among the largest businesses of its kind in the world. Merrill Lynch Wealth Management specializes in goals-based wealth management, including planning for retirement, education, legacy, and other life goals through investment, cash and credit management. Within Merrill Lynch Wealth Management, the Private Banking and Investment Group focuses on the unique and personalized needs of wealthy individuals, families and their businesses. These clients are served by more than 200 highly specialized private wealth advisor teams, along with experts in areas such as investment management, concentrated stock management and intergenerational wealth transfer strategies. Merrill Lynch Wealth Management is part of Bank of America Corporation.
Source: Bank of America