Mastercard Joins Refinery29 as the Official Payment Technology Partner of 29Rooms, The Celebrated Immersive Installation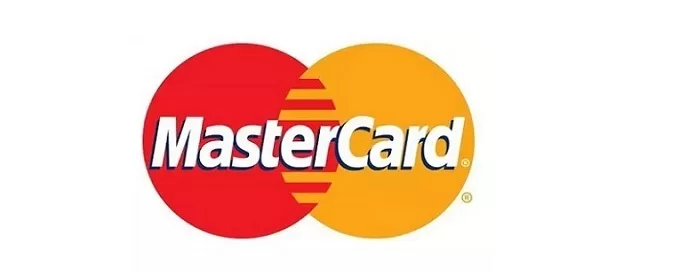 Mastercard partner with Refinery29
Mastercard to Unlock Exclusive Access for Cardholders and Showcase the Latest Ways to Pay in San Francisco, Chicago, New York and Los Angeles
Mastercard will partner with Refinery29 to bring a new element to the interactive festival of style, culture, and creativity, as the 29Rooms official payment technology partner. This year, cardholders will have the opportunity to experience 29Rooms with exclusive access, new payment technology and Priceless experiences along the way.
29Rooms fans, get your Mastercard out and ready! Cardholders will be able to purchase their key to Refinery29's celebrated installation through an exclusive pre- or post-ticket sales in Chicago, New York and Los Angeles. Cardholders will also receive special perks, including a "Room Key" which will allow cardholders who purchase their ticket with their Mastercard the chance to skip the line of one room of their choice during their session. Once in the space, to complement Refinery29's culture of creativity IRL, attendees will be able to seamlessly tap and pay on-the-go for exclusive 29Rooms merchandise and food as they explore the immersive 29Rooms experience.
"Refinery29 is known for its mission to empower and inspire, which is why we wanted to team up with them and integrate our technology in a way that helps enhance the attendee experience at 29Rooms," said Sherri Haymond, executive vice president, digital partnerships, Mastercard. "Through this partnership, we will bring to life the latest ways to pay in 29Rooms retail environments for a fun and frictionless shopping experience, all while providing special access and benefits to our cardholders."
 Mastercard partner with Refinery29 will bring together the digital and physical aspects of payments with the power of inspiration to unlock the ultimate consumer journey. In New York and Los Angeles, Mastercard will showcase the latest in digital payments, including products and platforms featuring Internet of Things technology that will make 29Rooms shoppable in an interactive, customizable way.
"We always love to seek out new ways to connect with our audiences and provide a meaningful 29Rooms experience. We're excited to collaborate with Mastercard to bring a new layer of service to attendees, igniting passion and potential." said Refinery29 Co-founder and Executive Creative Director Piera Gelardi.
This is just a glimpse into the future of retail and how Mastercard is collaborating with Refinery29 to empower the pursuit of passion through technology. Be sure to join the experience in San Francisco at The Palace of Fine Arts, 3362 Palace Drive, San Francisco, CA from June 21st– 24th. 29Rooms will debut in Chicago from July 26th – 29thand will return to New York and LA later in 2018.
Please visit www.29rooms.com and follow @29Rooms and @Mastercard on social media for more information and updates.
About Refinery29
Refinery29 is the leading next-gen media and entertainment company focused on women with a global audience of 425 million across all platforms. Our mission is to be a catalyst for women to feel, see, and claim their power by providing optimistic and diverse creativity, storytelling, and unconventional points of view. We deliver style and substance to a highly engaged audience with our original video, editorial features, live experiences and social storytelling. Please visit www.refinery29.com, www.refinery29.uk, and www.refinery29.de for more information and to browse content.
About Mastercard
Mastercard (NYSE: MA), www.mastercard.com, is a technology company in the global payments industry.  We operate the world's fastest payments processing network, connecting consumers, financial institutions, merchants, governments and businesses in more than 210 countries and territories.  Mastercard products and solutions make everyday commerce activities – such as shopping, traveling, running a business and managing finances – easier, more secure and more efficient for everyone.  Follow us on Twitter @MastercardNews, join the discussion on the Beyond the Transaction Blog and subscribe for the latest news on the Engagement Bureau.
Source: Mastercard