Mechanical bearings: how to choose the correct model?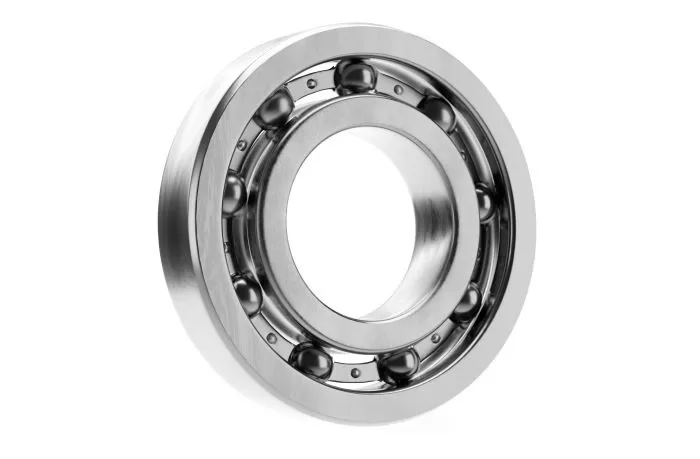 Learn about the various factors that you should consider when choosing the correct bearing
What exactly is a bearing?
A bearing is a device intended to guide an assembly in rotation, to allow a part to rotate relative to another according to a defined axis of rotation. Its main function is to allow the rotation of different parts with minimal friction, under load and with precision. For each type, there are hundreds of bearings which differ either in their dimensions (inside or outside diameter, diameter of balls, rollers, etc.) or in their mechanical capacities (resistance to loads, temperature, etc.). You can find the exact bearing for your needs at 123bearing.
Mechanical bearings are essential elements of industrial machines, production lines, technological equipment and many other applications. Their role is to guide a rotating assembly. Different sectors need it in their activities: aeronautics, steel, cement, wind power, and automotive. The key is to choose the right mechanical bearing system for high-performance equipment in terms of productivity, or durability.
Different types of mechanical bearing
There are different types of mechanical bearings, including:
Ball bearings
Cylindrical roller bearings
Tapered roller bearings
Needle bearings
Ball bearings remain the most commonly used mechanism because they are usually less expensive. However, each type has its advantages and disadvantages. Each type of bearing is more or less well suited to one area more than another.
Several factors to consider when choosing the correct mechanical bearings
To choose the right mechanical bearings, you must first take into account the load to be supported:
An axial load parallel to the axis of rotation: needle bearings or ball bearings for moderate axial loads
A radial load perpendicular to this axis: cylindrical roller bearings for heavy radial loads or ball bearings for less heavy loads
Combined load (axial radial): tapered roller bearings.
The type of load changes everything in terms of pressure on the system's elements, performance and wear. This is why it is essential to choose the right mechanical rolling device according to this parameter for the proper functioning of linear guide systems or other machine or production line components.
Other elements to take into account for the right choice of mechanical bearings
Rotational speed – Choose your model according to your needs. The presence of a cage makes it possible to support higher speeds. Be careful, the choice of a high speed is sometimes made to the detriment of the load.
The environment (shocks, vibrations)
Rigidity – under the impact of loads, the bearing elements can deform. Some models have greater rigidity than others.
The service life (cylindrical roller bearings are very robust, for example, and have a very long service life)
Lubrication – grease or oil is used to guarantee the optimal functioning of the bearing, to fight against friction, and to maximize its lifespan. Make sure the bearing matches your company's sealing arrangement, which depends on the type of lubricant used, ambient conditions, fluid pressure, and rotational speed. Depending on your sealing device, be sure to choose the right bearing model: be careful, some bearings have a protection or sealing system that retains grease, and others do not.
Accuracy
The dimensional and functional details (expected performance) should guide your choice. Be mindful of potential misalignments caused by shaft bending or installation error, so choose self-aligning bearings.
Conclusion
In addition to these choice parameters, there are a large number of possible options, including the material, the surface treatment, the protective cage, the sealing, the contact angle and even the preload. And, of course, there is also a wide choice of sizes. Each industrial application must consider these different elements to adapt its equipment.