Introducing Efficor*: GE's New Range of Global Contactors Built for Industrial Applications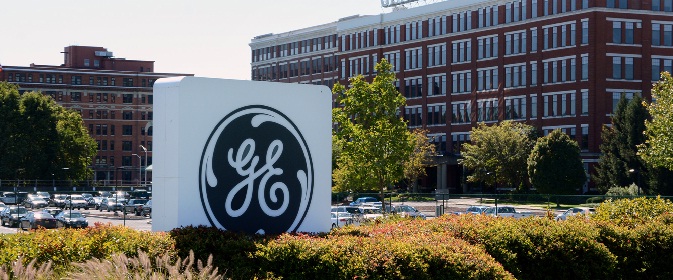 Provide Motor Starter and Power Switching Solutions for Industrial Original Equipment Manufacturers and Panel Builders
Compact Design Saves Space in Cabinet and Smart Wiring Technologies Help Enable Faster Assembly
GE (NYSE: GE) unveiled Efficor*, a global range of contactors designed to perform in demanding environments including oil and gas, marine and mining applications, among others. With Efficor, GE offers original equipment manufacturers (OEMs) and panel builders an extensive range up to 105 amperes (A) with global certifications.
"GE has provided reliable, efficient contactors for more than 15 years, and Efficor represents a continued investment in this space," said Albert Martinez, senior product manager for GE Energy Connections' Industrial Solutions. "Our engineers collaborated with customers during the design process to develop a solution that answers cost, space and time savings needs."
The design and features of GE's Efficor contactors make them ideal for global OEMs and panel builders.
Built for Industrial Applications: Efficor can withstand temperatures from -40 to 70 C, and its compact design helps protect against pollution and dust. The solution has achieved global approvals including CE, CCC and UL, as well as certifications for marine and transportation applications.
Engineered to Save Space and Time: Efficor's compact design results in significant space savings in the cabinet. Efficor also features smart wiring and connectivity technologies that enable faster assembly. The contactors can be mounted side by side without derating, offering additional flexibility. Mounting or dismounting the contactors onto or from the DIN rail can be done without tools — so can mounting a wide range of accessories and auxiliaries to the contactor.
Smart Wiring for Secure Connection: Secure connection is a customer's number one concern when it comes to contactors. As such, GE engineers designed Efficor with double box terminals to provide secure and intelligent wiring options. This feature is available for the entire Efficor platform.
Energy Efficient Design: Efficor, in the small range up to 40 A, utilizes a combination of permanent magnet and electromagnet technology to help ensure low energy consumption and high reliability. Efficor units above 50 A incorporate an AC/DC super wide coil design that provides improved reliability and energy efficiency compared to conventional electronic modules or pure mechanical systems. Additionally, the full voltage range is covered by just four coil sizes, which means standardization, stock reduction and easier inventory management for customers. Specially designed for global OEMs, the Efficor team developed a universal service coil that supports 100-250 volts AC or DC and replaces more than 10 coils (AC: 110, 120, 208, 220, 230, 240 volts and DC: 110, 125, 220 and 250 volts).
Ready for Premium-Efficiency Motors: As of Jan. 1, 2017, IE3 premium-efficiency motors will become the mandatory standard. GE designed its starter solution to provide a complete portfolio for switching and protecting IE3 motors.
The Efficor contactors will be manufactured in Poland, and investments were made in the Efficor production lines to drive customer outcomes — from quality assurance to reduced lead times. For example, all of the machines and tools used in the Efficor manufacturing process are linked to a software system that helps shop floor workers identify potential issues and schedule maintenance on machines in a more efficient manner. This will help GE guard against unplanned downtime that would impact customer delivery deadlines.
"Our Efficor contactors provide a great example of how GE is utilizing advanced manufacturing processes to deliver a product to customers on time and on budget," explained Martinez. "The manufacturing teams utilize automated machines and digital software platforms throughout the assembly, finishing and testing processes to enhance efficiency and quality."
About GE
GE (NYSE: GE) is the world's Digital Industrial Company, transforming industry with software-defined machines and solutions that are connected, responsive and predictive. GE is organized around a global exchange of knowledge, the "GE Store," through which each business shares and accesses the same technology, markets, structure and intellect. Each invention further fuels innovation and application across our industrial sectors. With people, services, technology and scale, GE delivers better outcomes for customers by speaking the language of industry. www.ge.com
About Energy Connections
GE Energy Connections designs and deploys industry-leading technologies that turn the world on. We transport, convert, automate and optimize energy to ensure we provide safe, efficient and reliable electrical power. Uniting all the resources and scale of the world's first digital industrial company, we connect brilliant machines, grids, and systems to power utility, oil & gas, marine, mining and renewables customers, that keep our world running. www.GEEnergyConnections.com