Maximising Impact: What Makes A Successful Marketing Campaign?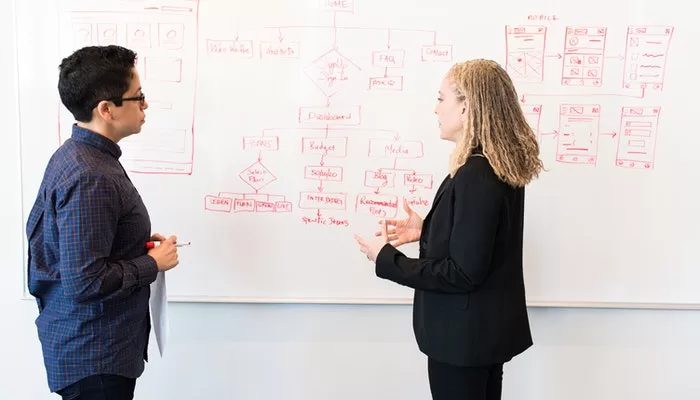 Studies suggest that businesses spend an average of 9.5% of revenues on marketing. Investing in marketing strategies doesn't necessarily bring rewards. To maximise impact, boost ROI and achieve results, it's important to understand how to market your brand successfully. In this guide, we'll outline steps to optimise outcomes.
Understanding the target customer
Defining an ideal customer and getting to know the target buyer are among the most critical elements of drawing up an effective marketing strategy. Before you start spending money on marketing campaigns, decide who you want to attract and carry out extensive market research. Gather information about your ideal client through surveys, online polls, focus groups and data analysis. Test ideas and concepts and use feedback to help you to make decisions. Identify key competitors and evaluate their approaches. Ask questions that will give you the information you need, for example, questions about types of promotions and how customers consume content and react to different marketing methods and channels. You can use the findings of your research to help you decide which techniques to employ, how to attract attention, where to spend your money and what kinds of promotions and deals to offer.
Expertise
Many small businesses don't have in-house marketing teams. If you're looking to boost your brand profile and you don't want to employ new members of staff with marketing experience, it's beneficial to explore other options. Outsourcing marketing is increasingly popular. When you outsource, you work with external agencies or hire individuals on a freelance basis. This enables you to access the skills you need without adding to your team. It can be a cost-effective alternative to recruiting.
If you do decide to outsource marketing, it's essential to take the time to find the right company. Look for an agency that has experience and proven results in relevant industries and compare quotes. Get to know teams and learn more about the services that are available to you. Focus on value for money, rather than low prices. Read client testimonials and reviews and analyse results. It's helpful to arrange consultations or virtual meetings to discuss your project in more detail before you decide which agency to hire. You want to work with an experienced, reliable team that will not only deliver results but also offer excellent customer service.
Identifying and capitalising on new trends
The world of business never stands still. Technology is advancing and consumer habits are changing. This means that marketing strategies have to evolve. An effective marketing campaign should recognise and respond to emerging trends and consumer requirements and preferences. Take the example of an estate agency. Customers want to buy houses, but the way they browse properties, arrange viewings and negotiate has changed. Gone are the days of looking in windows and taking a glossy brochure home. A recent survey suggested that just 9% of buyers start a search for a new property on the high street. A forward-thinking business would understand the importance of digital marketing for real estate agents. Modern-day campaigns look to attract customers and create leads online and offer quick, convenient ways to contact agents. Brands can use SEO, paid ads and social media to promote their business, as well as the properties they sell, engaging with buyers to build relationships. Capitalising on new trends enables companies to blaze a trail and gain a competitive advantage.
Choosing the right methods and channels
One of the most significant mistakes businesses make with marketing is spending money on the wrong methods and channels. There are multiple ways to market a brand but some are much more effective and impactful than others. To ensure you reach the right audiences, you need to select platforms and marketing techniques that will give you access to your target customer. Use the findings of your market research and analyse how people spend their time and access and consume content. If you're selling products to young audiences that spend a lot of time on social media, for example, choose apps and platforms that are popular among that demographic. If you're marketing a small, local business that offers services, such as dog walking or roof repairs, you can use traditional marketing methods, such as flyers and press adverts, as well as local SEO, online listings, paid ads and social media marketing.
Tracking performance
Technology provides a raft of advantages for companies looking to improve ROI and increase sales. Today, businesses can collect and analyse data continuously. This is beneficial because it enables you to spot potential weaknesses and build on strengths. Collect sales data, use information about traffic and lead creation and conversion and ask customers for feedback. Address issues that could be preventing you from converting leads and modify your strategy to keep up with tech developments and changes in consumer behaviours. Look to invest further in effective techniques and reduce spending on methods and channels that are not reaching the target customer.
Originality and brand personality
Every day, consumers are inundated with marketing material. From emails, TV adverts and social media posts to billboards and special offers in-store, there are all kinds of promotions and deals flying around. Competition for attention and sales is fierce. To turn heads and persuade customers to choose your brand, you need to set your business apart. One of the best ways to do this is to showcase your brand personality and share information about your story, values and company culture. Consumers want to get to know businesses and over 70% prefer to buy from brands that align with their values. Engage with clients and followers and try to establish long-lasting relationships. Be original, use creative marketing techniques and ideas and listen to your customers.
Marketing can make all the difference to company sales and brand image, but it doesn't guarantee success. If you run a business, and you're eager to boost sales, improve review scores and convert more leads, it's essential to understand the importance of drawing up and implementing effective marketing campaigns. Get to know your target customer, carry out extensive market research and consider outsourcing if you don't have marketing experts on your team. Track and monitor performance, identify the best techniques and channels and use marketing campaigns to showcase your brand personality and encourage engagement.