Mattress-in-a-Box: What Are The Pros and Cons?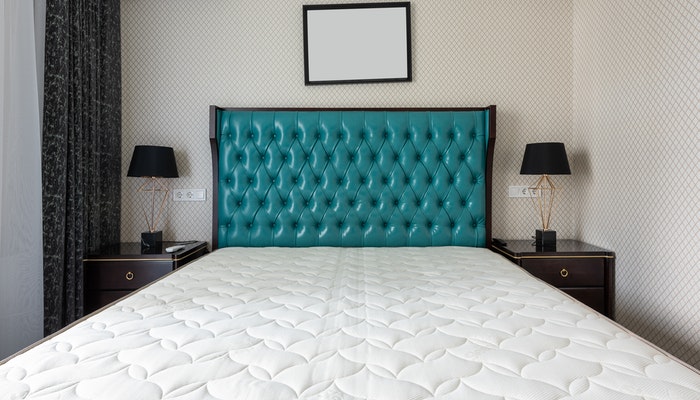 In today's market, there are a myriad of mattress varieties to choose from. When you receive your package, it will most likely be sent to you as it is currently lying on the bed, with only a few extra wrappings to protect it from moisture and dust while in transit. Then there's the mattress-in-a-box, which is exactly what it sounds like: a mattress packaged in a box.
This article discusses the advantages and disadvantages of this style of mattress. But first and foremost, what exactly are they in the first place?
Before delivery, a mattress-in-a-box, which is often made of foam, is compressed and rolled or folded (or both) into a small package. Once the packaging has been opened, the mattress regains the volume that was lost during the shipping process because of the compression. It may take anywhere from a few minutes to several hours for it to restore its original shape.
The Pros:
They are affordable
The first pros when it comes to purchasing a mattress in a box is the cost element. For example, Eva's mattress in a box is often cheaper than the typical mattress. Some companies also extend free shipping and delivery to your household, which is a pretty fantastic deal.
Getting a typical mattress to your home from the store usually costs a bit more as you are asked to pay for the transportation fee to your place. So much so, with a mattress in a box, they are more affordable.
They come with a lucrative warranty
Mattress in a box selling companies usually offer their clients extended times attached to the warranties. Since the client cannot test the product before they are delivered, they leave more room for one to submit any issues they face after the piece has been delivered.
Typically, a standard mattress would have a warranty with a maximum of 4 to 5 years, but with a mattress in a box, they could be as long as ten years.
They are usually memory foam mattresses
Memory foam mattress material is the only material that can be folded and put inside the box, and fit. And it is the only mattress material that can expand into the desired shape and be a functional mattress just like the rest.
Memory foam can be created in various densities, so you will not be missing out on any comfortability as a typical mattress has.
The Cons:
You only get to test it once delivered
Since a mattress in a box is usually a delivery-only service, you can only test the comfortability of a piece once it gets home. This may be a cause of concern to some people who like to know what they are getting before they do. Also, people with specific needs such as ample back support from mattresses might not particularly go with the mattress in a box option.
The mattress box will need labour
Suppose you live on the top floor; you need to have someone to at least help you carry the box up the stairs or into and out of the lift. You will also need someone to help you open the packaging—one thing you need to be careful, though, is when you are cutting the wrapping off. Be gentle so that you do not damage the mattress itself. First, make a small hole in the outer wrapping paper and cut through.
The mattress may emit some gas fume
When some fabrics are enclosed for a while, they may accumulate a gas-like smell that some people may find unpleasant. This smell may also be present when you open your mattress in a box packaging. It's not anything harmful and will subside after a few days; just ensure that the room is well ventilated and aerated so that the smell leaves the room as fast as it gets there.
Bottom line
Purchasing a mattress in a box is convenient for homeowners who want to save money. The gracious part is that you receive precisely what you want and that it is delivered right to your doorstep. Consequently, a mattress in a box is the most excellent solution for those who are time-constrained and do not have the luxury of shopping around for mattresses.