Mastercard Announces Web3 Spotlight Program to Develop & Launch Emerging Musical Artists in The Digital Economy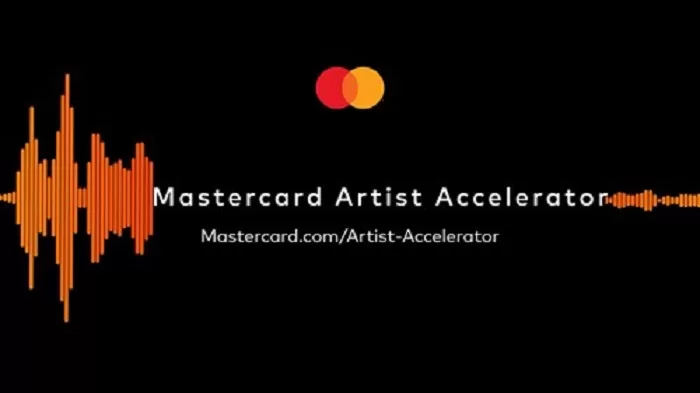 The Mastercard Artist Accelerator will harness Web3 technologies on the Polygon blockchain, forging new territory by connecting artists with mentors and fans in an exclusive development program
Mastercard extended its growing music footprint with the launch of the Web3-based Mastercard Artist Accelerator program. Web3's capabilities have the potential to open a new dimension for music content creation, collaboration and ownership; however, this nascent space has yet to fully deliver—particularly for emerging artists. The Mastercard Artist Accelerator will connect select artists from around the world with notable mentors and a dynamic fanbase as they learn and create in Web3. The program culminates later in 2023 with a livestreamed artist showcase.
Kicking off in spring 2023, the Mastercard Artist Accelerator will prepare five emerging artists—such as musicians, DJs, producers—with the tools, skills, and access to forge their own musical paths in the digital economy. The artists will gain exclusive access to special events, music releases and more. A first-of-its-kind curriculum will teach the artists how to build (and own) their brand through Web3 experiences like minting NFTs, representing themselves in virtual worlds and establishing an engaged community.
Designed as a space for creators to come together and grow their music communities, the Mastercard Artist Accelerator also invites fans to have a seat at the table. The Mastercard Music Pass, a limited edition NFT, will give holders access to the exclusive Web3 x Music educational materials, unique resources through our collaborations and priceless experiences – in real life and the metaverse. With this token, fans can join the platform and learn alongside artists to sharpen their own tools and knowledge of the space.
"Music is a universal passion, inspiring us, moving us, and bringing us together; however, it can feel impossible for budding artists to break in. With the Mastercard Artist Accelerator, we are expanding access and driving connections further with cutting-edge Web3 technology," said Raja Rajamannar, Mastercard Chief Marketing and Communications Officer. "Our vision is to bridge passion and purpose, spotlighting amazing emerging artists and creating an interactive community that allows participants to learn, experiment and grow together."
Raja announced the Mastercard Artist Accelerator from the stage at the Consumer Electronics Show earlier with Polygon Studios. Mastercard has tapped the Polygon blockchain to power these fan-driven artist experiences.
"Web3 has the potential to empower a new type of artist that can grow a fanbase, make a living, and introduce novel mediums for self-expression and connection on their own terms," said Ryan Wyatt, CEO of Polygon Studios. "The Mastercard Artist Accelerator not only shows the power of brands embracing this new space, it provides tools that can educate consumers on how to participate. This is an important step forward in opening up the benefits of Web3 to more people."
Mastercard is a long-time supporter of the music industry, connecting artists and fans through countless priceless experiences and surprises. Building on its sponsorships of the GRAMMY Awards®, Latin GRAMMY Awards® and BRIT Awards, Mastercard has been early to leverage Web3 technologies to create exclusive, inclusive and scalable experiences for fans and artists alike. Last June, the brand even launched its first-ever album, "Priceless," through an innovative collaboration centered on mentoring rising artists. With the brand's track record in the music space, coupled with its expertise for building strong networks in the digital economy, the Mastercard Artist Accelerator will give emerging artists the tools and capabilities they need to thrive in this tech-driven era.
Maggie Crowe, Director of Events & Charities at the BPI commented: "The BRIT Awards celebrates 25 years with Mastercard and in turn that support helps fund the free education offered at the BRIT School in London. This unique partnership with Mastercard has helped to inspire the next generation of musicians, develop and mentor talent, and curate opportunities to showcase their creativity to wider audiences and the professional music industry. Mastercard's Artist Accelerator is a natural extension of this work and will offer musicians the means to develop their skills and connect with fans on new digital platforms, using Web3 technologies."
Source: Mastercard