Malan Breton Launches Denim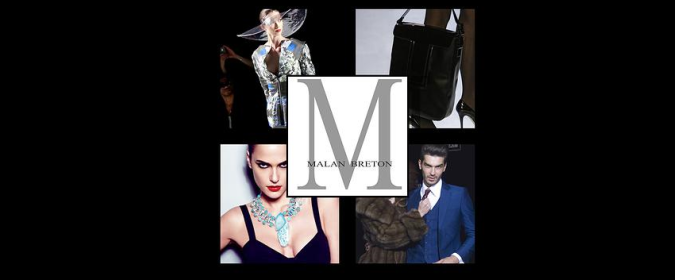 What if all your denim could fit like this? The question on everyone's mind. After five years of painstaking research to design the perfect fitting denim, Malan Breton will introduce Malan Breton Denim to his celebrity driven collection. With prices between 185 USD for the slim fitting "Perry Street" that comes in two washes (sand wash, airbrush) and five colours (nova, coral reef, marine, arsenic, and coal), to the 800 USD "Charles Street" the hand crafted, hand washed, tailored fit jean. To the 2,205 dollar washed lambskin jean named "West 4th" that comes in three colours (marine, alabaster, and coal)
Inspired by his friends, the actors, musicians, & artists of NYC's West Village. Breton has designed a fit that is sleek, and comfortable, for the man and woman on the go.
For a more information please contact Reiko Kawashira at reiko@malanbreton.com
Malan Breton is the designer and creative director of Malan Breton, Malan Breton Furs, Fantôme, and Malan Breton HOMME Collections. Born in Taipei, Taiwan, Breton, currently resides in New York City and Paris. He has been designing since the age of 11 and is known for his signature detailing, and fabrics.
His men's or women's collections have been noted as " his clothes created a look of beauty" VOGUE," beautifully executed" WWD, "classic," NY Daily News, and "glamorous" Cosmopolitan. "perfectly tailored" CBS News, and "From gorgeous dresses, skirts and menswear, Breton clearly knows how to design with a woman's body in mind!" CNN
Malan has dressed Alist stars like Keith Carradine, Scarlett Johansson, Kerry Washington, Michael Buble, Martha Plimpton, Minnie Driver, Kylie Minogue, Ariana Grande, Ricki Lake, Daniel Craig, Nikki Blonsky, Katrina Bowden, Kathy Lee Gifford, Desmond Child, and Nolan Gerard Funk, to name only a few. Breton's fashions have noted mentions on the Oscar, Grammy, Cannes, Golden Horse, and numerous other Alist red carpets around the world, also dressing 2013 TONY awards winner Jerry Mitchell on his winning night.
For more on Malan Breton please visit: www.malanbreton.com
Contact:
Bonnie Bien
La Presse PR
NYC, NY 10119
malan@lapressepr.com