HILTON HOTELS & RESORTS ANNOUNCES OPENING OF NEW HOTEL IN SHENZHEN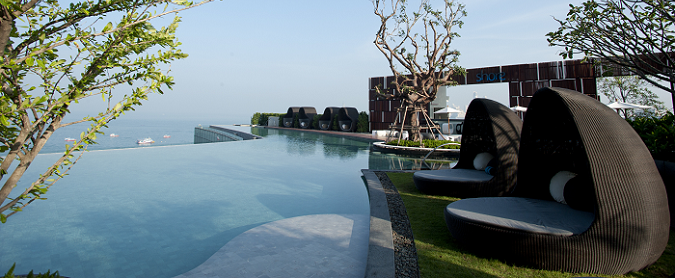 SHENZHEN, China and MCLEAN, Va. – Hilton Hotels & Resorts today announced the opening of Hilton Shenzhen Shekou Nanhai in Guangdong province. Strategically situated in the business district and ideal for business and leisure travelers alike, the 16-story hotel features 323 contemporary guestrooms, including 16 suites, six restaurants and 2,900 square meters of meeting space, including the 1,260 square meter pillar-free SeaWorld Grand Ballroom. Hilton Shenzhen Shekou Nanhai is operated by Hilton Worldwide and owned by China Merchants Property Development Co., Ltd.
"We are very excited to introduce Hilton Hotels & Resorts to Shenzhen, one of the fastest developing cities in China, and a key tourist, business and commercial hub in the Pearl River Delta," said Rob Palleschi, global head, Hilton Hotel & Resorts. "The opening of Hilton Shenzhen Shekou Nanhai reinforces the continued success of the Hilton brand throughout the country, and demonstrates our commitment to offering an unparalleled level of service to travelers visiting the important gateway of China."
Hilton Shenzhen Shekou Nanhai is situated in a key area of Shenzhen's western coastal city belt, on the Shenzhen Nantou Peninsula. The hotel faces Shenzhen Bay on the west, Pearl River Estuary on the east and Hong Kong across the sea. Located less than one kilometer from the Shekou Ferry Terminal, guests have convenient access to Hong Kong International Airport, Hong Kong Central, Macau and Zhuhai Airports. Guests can also enjoy easy access to SeaWorld, the most dynamic commercial and recreational block in western Shenzhen. Designed to resemble the sail of a ship overlooking the Shenzhen Bay, Hilton Shenzhen Shekou Nanhai features a broad range of modern amenities, including generous work surfaces, luxurious Hilton Serenity BedsTM and Wi-Fi access, as well as stunning Shenzhen Bay views. Guests who stay in one of the hotel's magnificent suites or executive rooms can enjoy exclusive access to the 15th floor Executive Lounge, offering complimentary breakfast, refreshments and cocktail hour.
The hotel's 2,900 square meters of meeting space is fully equipped to handle the most elaborate of conventions, corporate meetings and banquet events. The 1,260 square meter pillar-free SeaWorld Grand Ballroom features a 10-meter high ceiling and can accommodate up to 1,200 people in style. The hotel's business center provides full corporate facilities and services to meet guests' business needs, including computers, copy machines, printers, printing services, telephones and postal services.
Hilton Shenzhen Shekou Nanhai presents six tantalizing food and beverage outlets. Guests can enjoy authentic Cantonese cuisine in the Sui Xuan Restaurant, premium grilled meats and seafood at The Grill, delicious all-day dining at OPEN restaurant and a refreshing drink or casual lunch in the Pool Bar. In the evening, guests can also enjoy popular music mixed by top DJs at the sophisticated Eden Garden bar, and sip signature cocktails or meet with friends over tea and light bites at the Lobby Lounge. Room service is available 24 hours a day, featuring a selection of snacks, three-course dinners and sumptuous suppers. "Hilton Shenzhen Shekou Nanhai is designed to bring a world-class experience to all guests, enabling them to enjoy the unique design and state-of-the-art amenities at the property – not to mention some of the most stunning Shenzhen Bay views. We look forward to providing our world-renowned Hilton hospitality to guests from China and around the world," said Bruce McKenzie, senior vice president of operations, Greater China and Mongolia, Hilton Worldwide.
Hilton HHonors members will be able to earn and redeem points for their stay. This new hotel is offering 1,000 Hilton HHonors points per night from December 20, 2013, to June 7, 2014.
Hilton Shenzhen Shekou Nanhai is located at No.1177 Wanghai Road, Nanshan District, Shenzhen, Guangdong, China. To make reservations, please call the hotel directly at +86 755 2162 8888 or visit the hotel's website at shenzhenshekounanhai.hilton.com. Media can access additional information about Hilton Shenzhen Shekou Nanhai at http://news.hilton.com/ShenzhenShekou. Find more news about Hilton hotel openings athttp://news.hilton.com.
About Hilton Worldwide's 25th Anniversary in China
Hilton Worldwide is celebrating its 25th anniversary in China, marking a new milestone in Hilton Worldwide's legacy of providing Chinese guests with excellent hospitality services. In 1988, Hilton Worldwide became one of the first international hotel brands to enter China and has since grown with China's consumers by constantly innovating to win their hearts at home and abroad. Since its entry into China, Hilton Worldwide has been registering strong growth in the Chinese market by expanding its presence from over 30 operating hotels today to more than 150 properties over the next few years. Hilton Worldwide is also accelerating its expansion in the market with more than 120 projects in the pipeline under the Waldorf Astoria, Conrad, Hilton, DoubleTree by Hilton and Hilton Garden Inn brands. Over the past 25 years, Hilton Worldwide has launched meaningful initiatives tailored for Chinese tastes, including the Huanying program and Hilton HHonors program, and in 2011 Hilton Worldwide became the first multinational hotel company to sponsor the Chinese Olympic Committee. Hilton Worldwide is launching a series of campaigns and promotional activities to commemorate the event.