Make the Unimaginable Fashionable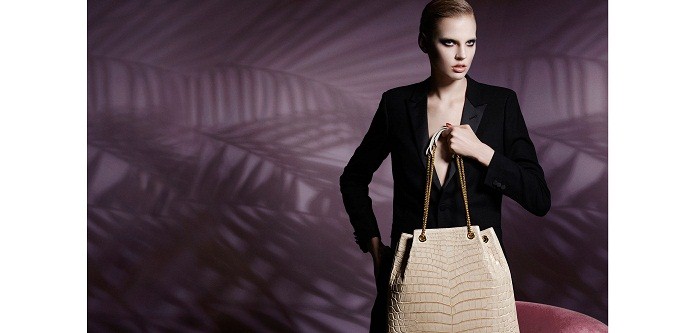 Fashion One launches new original reality TV show, "Design Genius."
New York, March 1, 2013 – Talented emerging fashion designers from around the world gather with one goal in mind: to be crowned the new fashion prodigy and win the title of 'Design Genius'. The fashion-packed competition series pits three designers against each other competing for recognition and the chance to win $25,000. Outrageous fashion designer-turned-reality star, Indashio, hosts and judges the series.
In each episode, three designers are surprised with three unconventional materials and one inspirational element. They must create an accessory, undergarment, and wardrobe using only the items provided. "It's amazing to watch these designers create high fashion garments out of bicycles, beach balls and first-aid kits, and then bring these individual pieces together to create an overall vision," explains New York City's famed Indashio. "It's about making the unimaginable fashionable… It's design or die!" With crippling time constraints, obscure materials and unpredictable inspirations, designers will battle it out and find their design skills pushed to the limit.
Each designer will have to be flexible, inventive, creative, and display a unique talent for designing with unconventional materials. In the end, there can be only one Design Genius!
"It's all about creativity in design and material use. The contestants in this fashion-packed competition series are given the extreme inspirational and obscure elements to construct with. Viewers can expect amazing drama and design from these different contestants from all over the world." remarked Ashley Jordan, CEO of Fashion One.
Alongside the show, the Fashion One Network will launch a worldwide competition for those who have what it takes to become a Design Genius. Everyone is invited to showcase their creativity by submitting photos using unconventional materials to create inventive clothing and/or accessories. The winner will be awarded with a cash prize of US$1000 and a chance to be interviewed as a participant for the next season of Design Genius.
Design Genius will air on March 19, 2013 and will be shown every Tuesday at 9:00pm in UK and 10:30pm (GMT+8 for Asia / GMT+2 for Europe and Africa) for the rest of the world, exclusively on Fashion One Network. Check your cable operators for your local TV channel listing.
The next season of Design Genius – Design Genius Asia – is casting the next group of upcoming designers. For more information or to learn how to apply, please contact brandilyn@bigfootstudios.com.
Get to know more about Design Genius by going to www.designgenius.com or follow Fashion One on twitter @fashion_one #DesignGenius and "Like" us on Facebook www.facebook.com/fashionone.
Design Genius is production of Bigfoot Entertainment for Fashion One Network's original programming. The show is created by executive producers, Michael Gleissner and Ashley Jordan, with Cara Salmeri as producer and Andrew McMennamy as director.