Make Easter Unforgettable With Egg-Citing New Products From Hershey's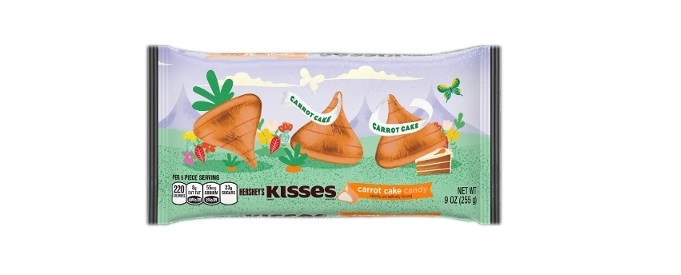 The best parts of holiday celebrations are the familiar traditions that form lasting memories. This year, The Hershey Company (NYSE: HSY) wants to make Easter the most egg-cellent holiday by inspiring new traditions that families can incorporate for years to come. With delicious new sweets and creative activities, crafts and recipes, Hershey's will help your family make this Easter the most memorable one yet.
The Hunt is On
Egg hunts are a classic Easter tradition the whole family enjoys, and classic traditions call for classic treats. Fill Easter egg hunts with delicious sweets from Hershey's that bring the holiday to life and remind you of your favorite Easter memories. Include festive candies such as:
Reese's Peanut Butter Eggs
Cadbury Crème Egg Candy
Cadbury Mini Eggs White Candy
Hershey's Candy Coated Milk Chocolate Eggs
Whoppers Robin Eggs Malted Milk Eggs
Start a new tradition this year and set up mini egg hunts throughout the week before Easter. To build kids' anticipation, hide a small treat around the house each day leading up to the holiday. For even more fun, create an Easter countdown using Hershey's Solid Milk Chocolate Eggs. Place a festive jar or bowl in the kitchen filled with the chocolate eggs, one for each day until Easter. Each day as a family, take turns picking out an egg and sharing what Easter tradition you're most looking forward to. This is a unique way to get excited for the big day and share a special moment.
Edible Baskets
Perhaps the most anticipated activity is the creation of colorful Easter baskets packed with pastel-colored candies and springtime activities like bubbles or sidewalk chalk. Whether they're filled with your favorite candy or fun crafts to enjoy together as a family, Easter baskets are a sweet treat all around.
Looking for a creative and delicious dessert? Create edible "Easter baskets" cupcakes and dress them with new Twizzlers Green Apple Easter Grass Candy. Top off the cupcake basket with Cadbury Mini EggsWhite Candy for a picture-perfect edible decoration. Share your creations with friends and family online using #HersheysEaster and find more basket inspiration on CelebrateWithHersheys.com and Pinterest.
Hatching Sweet Memories
This year, leave candies out for the Easter Bunny; after all, Santa isn't the only one who likes sweets! Show the Easter Bunny your gratitude with new Hershey's Kisses Carrot Cake Candies or Reese's Peanut Butter Pastel Eggs. Add something sweet for the Easter Bunny's friends with Reese's Pieces Candy Carrot and Hershey's Snapsy Solid Milk Chocolate Bunny. Share this "hoppy" new tradition with family and friends and make it part of your Easter Eve ritual.
Hershey's Easter offerings are now available at retailers nationwide.Hershey's Kisses Carrot Cake Candies are available exclusively at Walmart and Reese's Peanut Butter Pastel Eggs are available exclusively at Target for Easter 2016. For more Easter inspiration, product information and delicious recipes, visitwww.CelebrateWithHersheys.com.
About The Hershey Company

The Hershey Company, headquartered in Hershey, Pa., is a global confectionery leader known for bringing goodness to the world through its chocolate, sweets, mints and other great-tasting snacks. Hershey has approximately 22,000 employees around the world who work every day to deliver delicious, quality products. The company has more than 80 brands around the world that drive more than $7.4 billion in annual revenues, including such iconic brand names as Hershey's, Reese's,Hershey's Kisses, Jolly Rancher, Ice Breakers and Brookside. Building on its core business, Hershey is expanding its portfolio to include a broader range of delicious snacks. The company remains focused on growing its presence in key international markets while continuing to extend its competitive advantage in North America.
At Hershey, goodness has always been about more than delicious products. For more than 120 years, Hershey has been committed to operating fairly, ethically and sustainably. Hershey founder, Milton Hershey, created the Milton Hershey School in 1909 and since then the company has focused on giving underserved children the skills and support they need to be successful. Today, the company continues this social purpose through 'Nourishing Minds,' a global initiative that provides basic nutrition to help children learn and grow. From neighborhoods across the United States to the streets of Shanghai andMumbai and villages of West Africa, our goal is to nourish one million minds by 2020.
To learn more –
Visit: www.thehersheycompany.com