LiteFinance – Over 16 Years On The Market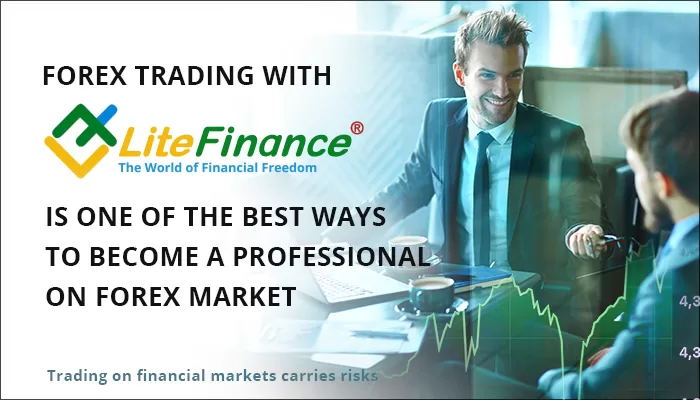 LiteFinance is a high-tech reliable ECN broker with a strong reputation. Our clients can exploit a safe user-friendly online platform for high-speed trading available in 15 global languages and providing access to a great deal of in-built tools for price chart analysis. The fans of the most popular trading platform MetaTrader 4/5 can use it as well.
Trading with LiteFinance means: high-performance platform, low floating spreads, market execution with no requotes, professional assistance and access to exclusive analytical materials and signals.
Over 16 years in the market.
Set up in 2005, our Company proved to be a trustworthy broker and came to the fore of the financial world. We know that traders choose LiteFinance as we never rest on our laurels despite all our achievements and success. We regularly implement new services, develop the network of our representative offices worldwide and increase our clients' potential in the Forex currency market.
Offices and partners in different regions.
The LiteFinance Company firmly expands its services and regularly opens new offices. LiteFinance currently has representative offices in over 15 countries. The number of partners willing to represent the LiteFinance brand is only increasing. LiteFinanceis represented in 216 countries and thus our clients can get assistance in their native languages wherever in the world.
ECN Technologies.
LiteFinance, a company with high liquidity, offers these technologies in ECN accounts and thus affords its clients transparent market conditions, under which orders are executed at the best market price with no delays, slippage or re-quotes.
An electronic communication network (ECN) has a number of undisputable advantages:
Trades are sent directly to liquidity providers
No broker's intervention
Instant execution
No requotes
No conflict of interests
No limits on trading strategies
SocialTrading – a platform for copying trades.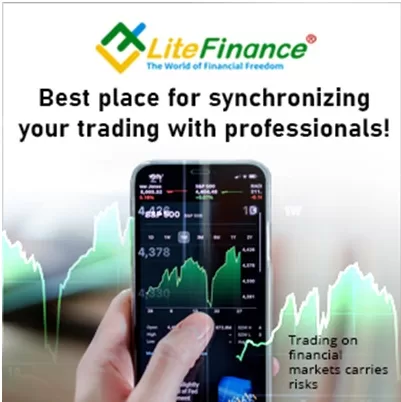 LiteFinance has the SocialTrading platform. SocialTrading platform is traders' social network that provides 4 ways of copy trading. SocialTrading brings global traders together to form a successful community where they can use one another's experience to reach their goals.
Communicate with other community members: share your thoughts and trading achievements in the newsfeed.
Duplicate successful traders' trades in your own account or share them with others through our copy-trading system.
Share your knowledge and experience in your newsfeed, attract new followers, motivate them to copy your trades and earn a commission from their profits. LiteFinance' copy trading system brings you a high income and confidence in trading decisions every day.
FOREX Apps for Android and iOS
Mobile Forex apps from LiteFinance are provided to customers absolutely free of charge. You can download and install applications with daily analysis, trading signals or strategies on your tablet or smartphone. We provide mobile Forex applications for Android and iOS devices. All applications and their contents are supported in more than 8 languages and are constantly updated.
Trading platform
The LiteFinance Group provides its clients with MetaTrader 4, the most stable and called-for trading platform popular with traders from all over the world, as well as with an updated version of the trading platform MetaTrader5. Besides MT desktop versions, LiteFinance's clients can use WebTerminal to be able to trade right from the browser on any computer wherever in the world without having to install a desktop version. The one and only condition for using WebTerminal is to have access to the internet.
Payment system fee reimbursements
LiteFinance Company does not charge any fees when the clients top up their accounts or make withdrawals. Always focused on client needs, LiteFinance decided to refund a commission paid by clients to a payment system when making a deposit into their trading accounts. With the help of this solution, deposit fees will be automatically paid back to your trading account.