List of Banking Softwares 2016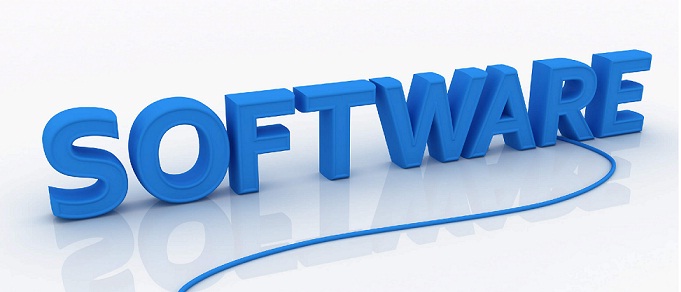 Banking software is enterprise software that is used by the banking industry. Typically banking software refers to Core Banking Software and its interfaces that allows commercial banks to connect to other modular software and to the interbank networks. It can also refer to the trading software used by investment banks to access capital markets.
If you have any suggestions/additions/changes please email us at info@gbrandsmag.com.
Please note that we appreciate that users do not post anonymously. Please use the data as only a source of reference.
| | | |
| --- | --- | --- |
| | List Of Banking Software | About The Software |
| 1 | Ababil | Ababil provide extensive parameterization & administration capabilities. Ababil offers a wide range of banking services of investment, liquidity and other solutions based on Islamic values. |
| 2 | Abraxsys | Integrated multi-lingual, multi-currency banking system covering treasury,commercial lending and trade finance with unified customer information. |
| 3 | ABS | Loan management and recovery automation software for agriculture development banks. |
| 4 | Accusystems – Document Imaging | AccuSystems' advanced bank imaging software is at the heart of its proprietary technology. |
| 5 | A/L Reporter | Net interest income simulation projection reporting tool fro banking industry. |
| 6 | Alkami Online Banking Suite | Software designed to view, chart, search and export account data, transfer funds and make loan payments. For retail and business users. |
| 7 | Apex Banking Software | Apex Banking System is a comprehensive solution for the integral processing of all operations in a financial organization (Core Banking Solution). In addition to providing functional support for each one of the products and services offered by a financial institution, Apex Banking System includes an accounting system that complies with all accounting and compliance reporting standards. |
| 8 | aplonHUB | aplonHUB by payment components, is the fastest and simplest way for banks to add SEPA and SWIFT rooting functionality to existing legacy systems. |
| 9 | ARMnet Integrated Banking | With ARMnet Integrated Banking Software, financial institutions can build flexible decision automation services that enhance operational efficiencies, optimize credit decisioning & servicing, improve customer retention through dynamic web portal mobile smartphone and touch screen kiosk interaction. |
| 10 | Aurora Image Item Processing | A suite of check processing software designed to provide superior performance and accuracy for your check processing operations. |
| 11 | Avaloq Banking Suite | The Avaloq Banking Suite comprises a fully integrated, modular banking solution of back, middle and front office functionalities and is successfully run in the most demanding financial centres in the world. |
| 12 | B2 | All-round banking automation solution that enables a broad spectrum of bank's business processes to be automated. B2 features: – Card Processing – Payment Systems – API – Payment & Settlement Center – Retail and Corporate Bank Products – General Ledger. |
| 13 | BANC Mall | BANC Mall, an Internet-based lending and research tool for loan officers and loan administrators, provides a wide array of online lending and research information, resulting in streamlined credit processing. |
| 14 | Bank Communication System | Keystone's Bank Communication System (BCS) provides a wide range of functionality to support FEDWIRE, CHIPS, S.W.I.F.T., DTC, NBES, and TELEX.  The application modules, which operate on IBM mainframes, allow institutions to build the environment they require to successfully support required services. |
| 15 | BankFlex | BankFlex is an ultra-modern nonstop omni-channel digital banking solution that empowers banks to rapidly maximise the value of their customer relationships through a modern, flexible, secure and low-cost environment. |
| 16 | BankMill | Bankmill is an integrated suite offering several advantages to the client. By deploying BankMill, banks gain chiefly in terms of: Centralized Database,Singular Application Deployment, Global Employee and Global Customer reach. |
| 17 | BANKTRON | Centralizes the management of banking services delivery channels and provides unified customer product and payment profile in real-time. |
| 18 | BankWare.NET | A "customer centric" core banking software solution that runs the front, middle and back office of the bank. |
| 19 | BankTrade | A browser based software solution for trade finance, letters of credit and international banking. |
| 20 | Bantotal Banking System | Bantotal Core – Bantotal Microfinance – Bantotal Comex – Bantotal On Line Banking – Bantotal Treasury |
| 21 | BCSS | Prime Factors' Bank Card Security System (BCSS) is highly-specialized middleware that cuts costs by reducing the amount of programming required to develop and maintain EMV data preparation and a secure card issuance platform. |
| 22 | Capital Global Banking | Capital Banking Solutions provides a universal banking solution through a range of products covering the following activities: * Core Banking * Private Banking * Anti Money Laundering and Fraud Detection * Portfolio Management and Multi-asset trading * Business Intelleigence * Customer Relationship Managment (CRM) * Cheque Management. |
| 23 | Cashbook | Cashbook is a multi-site, multi-currency, multi-lingual solution which radically reduces the time needed to perform day-to-day tasks in finance departments. |
| 24 | Canopus EpaySuite | Turn-key solutions for payment systems, money remittance providers, e-money issuers, payment institutions, corporate treasuries and small to medium-sized banks. |
| 25 | Corniche | Innovative banking application software for managing financial institutions including private and offshore banks, investment services, payment systems, trusts and funds. |
| 26 | CoBIS Microfinance Software | Microfinance software that manages micro-banking & SACCO operations. Manage savings, loans, term deposits, shares. |
| 27 | EBANQ | EBANQ was designed to be the most user friendly e-banking application on the market, not only for the end-users, but also for the administrators. |
| 28 | Finacle | Finacle is a core banking product developed by Indian corporation Infosys that provides universal banking functionality to banks |
| 29 | LeaseWave Suite | LeaseWave is an equipment finance software system that manages the entire lifecycle of the contract (from proposal through end-of-lease) and the entire lifecycle of the asset (from build through disposition). |
| 30 | Loan Performer | Loan Performer is the No 1 software for microfinance organisations with 300 clients and 700 installed sites. |
| 31 | Moneyman | Moneyman is primarily banking software for deposits (savings), loans and cash investments. |
| 32 | NLS Banking Solutions | Online Banking, Deposit Taking, Loans to Clients, Cash Investments, Bonds Registry and Growth Fund. Desktop or Online (Cloud). |
| 33 | NovoDoba | NovoDoba® is a highly efficient, automated, integrated banking system. This is Multilayer Banking System Application which covers the entire banking business of savings and credit services to citizens and all operations for corporate entities to exchange information with payment systems and credit card companies (NKS, SWIFT CARD, etc.), |
| 34 | OLYMPIC Banking System | The OLYMPIC Banking System is an integrated yet modular business solution that effectively addresses the day to day need of retail and universal banks, allowing an efficient and comprehensive support of the challenges faced by banks. |
| 35 | TCS BaNCS | TCS BaNCS enables transformation in financial services through a superior and holistic suite of solutions for banks, capital market firms, insurance companies and diversified financial institutions. |
| 36 | TEMENOS T24 | 24-hour real-time banking application that provides multiple application server support to a number of users. |
| 37 | The Nortridge Loan System | A platform to handle everything from origination* and servicing loans, to management and collections. Rapidly scale while simultaneously reducing overhead costs by using workflows and automation. |
| 38 | Titan | Core Banking Systems with modular components providing a comprehensive banking solution |
| 39 | Titan | Core Banking Systems with modular components providing a comprehensive banking solution |
| 40 | Unity Loan System | Serves businesses originating & servicing loans of all sizes. We not only originate the loan but provide servicing to include payment processing, credit bureau reporting and dozens of management reports. |
| 41 | Union.core | Innovative provider of Core Banking, Credit Scoring and Digital Engagement solutions. We help Banks and other Financial Institutions optimise their processes, serve clients through multiple channels and improve visibility. |
| 42 | WIREinfra | Designed for banks of all sizes to automate wire transfer process. Features include ticket printing, automated OFAC scanning, and more. |
| 43 | zeb.control | zeb.control – Increase your earnings while managing your risk! An efficient management of financial service providers requires flexible information, planning and analysis tools. |
| 44 | 4Sight Securities Finance | 4sight Securities Finance offers a front to back office solution for securities lending and borrowing, repo, swaps and collateral management across the equity and fixed-income markets. 4sight Xpose offers an enterprise wide collateral management system. |
| | | |
| --- | --- | --- |
| 45 |  Kapowai Online Banking. | Kapowai Online Banking combines the advanced experience and state of the art technologies of online banking. The system provides the customer with a 24/7 control over his accounts, payment cards, credits and deposits via internet access from his desktop, smartphone or self service terminal. |