Leveraging 40 Years of Fixed Income Investment Management Experience, Fidelity Launches its First Three Active Bond ETFs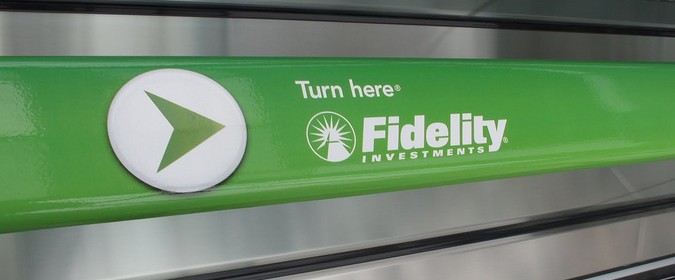 Fidelity's Actively Managed ETFs Combine the Potential to Outperform an Index with the Flexibility of an ETF; Fidelity Customers Now Have Access to 84 Commission-Free ETFs1
BOSTON – Fidelity Investments® today announced it has expanded its overall Exchange Traded Fund (ETF)offering for investors and financial advisors with the introduction of the company's first suite of actively managed fixed income ETFs.
Fidelity's three new actively managed fixed income ETFs — Fidelity Total Bond ETF (ticker: FBND), Fidelity Limited Term Bond ETF (ticker: FLTB) and Fidelity Corporate Bond ETF (ticker: FCOR) — will commence trading on the New York Stock Exchange today, October 9, 2014, at 9:30 a.m. Eastern Time. Each of the new ETFs are competitively priced with total expense ratios2 of 0.45 percent. In addition, investors and registered investment advisors (RIAs) can purchase the three ETFs commission-free online through one of Fidelity's brokerage platforms.
"With the launch of these three Fidelity ETFs, investors and advisors who are seeking the benefits and flexibility of an ETF vehicle can now access three of our flagship active bond strategies," said Bob Brown, president of Fidelity's Bond division. "By leveraging Fidelity's active fixed income investment management capabilities, including one of the deepest research teams in the industry, our new ETFs also offer investors and advisors the potential to outperform an index."

"Fidelity has been in the ETF business for more than a decade offering our customers access to one of the industry's strongest platforms," said Ram Subramaniam, president of Fidelity Brokerage. "The new Fidelity active ETFs reinforce our commitment to delivering exceptional value to our customers… value not just in terms of competitive pricing, but also in the quality of asset managers, breadth of the offering and depth of educational resources."
Competitively priced with total expense ratios of 0.45 percent, Fidelity's three ETFs are managed by experienced portfolio managers:
Fidelity Total Bond ETF / Ford O'Neil, Pramod Atluri and Michael Foggin
Fidelity Limited Term Bond ETF / Rob Galusza and David Prothro
Fidelity Corporate Bond ETF / Michael Plage and David Prothro
"While active ETFs are still in their infancy, we are seeing increased demand and believe that the market is ready for more choice in the active approaches offered through the ETF structure" said Scott E. Couto, president of Fidelity Financial Advisor Solutions. "We believe our ETF offering offers investors and advisors excellent choice across the duration spectrum, including a true, core fixed income strategy."
Actively managed ETFs are relatively new and at $17 billion represent approximately 1 percent of total ETF assets3. Of the $17 billion in total actively managed ETF assets, fixed income represents 76 percent and has grown at an average annual rate of 158 percent since January 2010.
Fidelity, which has more than 40 years of global fixed income investing experience, currently manages more than $865 billion in fixed income assets4. This new suite of active ETFs complements the firm's active fixed income mutual funds, ensuring that investors have access to Fidelity's active fixed income management capabilities through both investment vehicles.
The launch of three new actively managed fixed income ETFs follows the company's successful launch late last year of 10 Fidelity passive sector ETFs. In less than a year, the 10 passive sector ETFs surpassed $1.4 billion in assets under management.
Fidelity has provided its brokerage customers, both individual investors and advisors, access to thousands of ETFs for a number of years and has more than $175 billion in ETF assets under administration5. With the addition of the three new actively managed fixed income ETFs, Fidelity customers now have access to 84 commission-free ETFs. The company also has a dedicated ETF Center on Fidelity.com that provides education, research and an ETF Portfolio Builder to help investors integrate ETFs into their investment portfolio.
New Active ETF Education and Tools
Recognizing that active ETF investing is still a relatively new area for many investors, Fidelity has introduced dedicated micro sites on fidelity.com and advisor.fidelity.com, where investors and advisors can find in-depth ETF research and commentary, asset class and ETF performance, educational sessions and other information. Fidelity also created a series of six educational videos that explore some of the common questions investors ask themselves when deciding whether to invest in a mutual fund or an ETF.
About Fidelity Investments
Fidelity's goal is to make financial expertise broadly accessible and effective in helping people live the lives they want. With assets under administration of $5.0 trillion, including managed assets of $2.0 trillion as of August 31, 2014, we focus on meeting the unique needs of a diverse set of customers: helping 23 million people investing their own life savings, 20,000 businesses to manage their employee benefit programs, as well as providing 10,000 advisors and brokers with technology solutions to invest their own clients' money. Privately held for nearly 70 years, Fidelity employs 41,000 associates who are focused on the long-term success of our customers.