Learn The Responsibilities Of A Virtual Assistant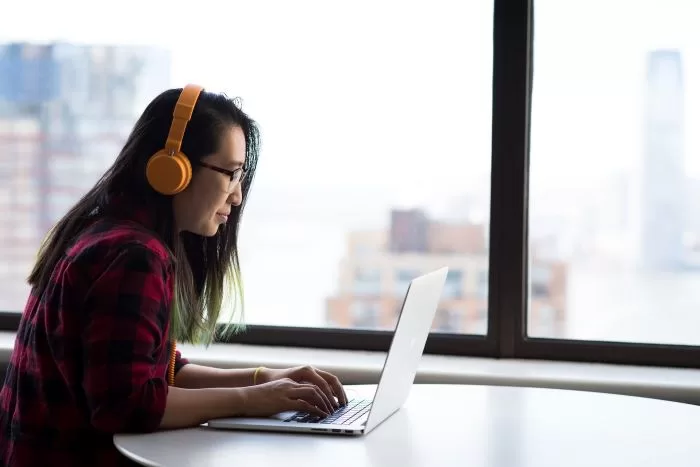 Are you just starting out, or are you an established small business owner or entrepreneur? Isn't it exhausting to manage everything on your own? Any startup feels like it's nurturing a newborn baby, especially in the early stages when you're a think tank. Your new venture necessitates your undivided attention. You can't leave it alone like a baby; you must devote the majority of your time, energy, and resources to growing your business.
And as your small business grows, you'll find yourself overwhelmed with administrative tasks. Paperwork for new hires, customer inquiries, emails, and customer satisfaction surveys – there's a lot to do as your company grows. You should concentrate on the core activities of the business and delegate all non-core activities to others so that you can focus and be more productive.
After all, successful business ownership begins with working smarter rather than harder. This entails locating the best assistance for your company. And assistance is on the way with the best virtual office services in London, UK, including a virtual assistant.
What Is A Virtual Assistant?
A virtual assistant works from a remote location to complete administrative tasks. Depending on the person's skill set, the specific duties of a virtual assistant can range from administrative to technical. Virtual assistants can work independently or through staffing agencies. Some assistants work for a single company, while others work for multiple employers at the same time. Virtual assistants frequently assist small to medium-sized businesses and fill gaps on small teams where a full-time employee may not be required.
If you're looking for a virtual address or a virtual assistant in your virtual office search, you'll be relieved to know that there are many UK virtual office providers to choose from, such as Icon Offices.
Why You Need a Virtual Office Assistant?
It is critical for your business (solo or team) to appear and act like an organization, and you must now take it to the next level by doing the smart work.
However, hiring your own office administrator can be costly, and you may not have the budget for it. Fortunately, there is a solution that is both suitable for your company and affordable! You can outsource day-to-day administrative duties to a virtual assistant from a virtual office service like Icon Offices without hiring an administrative assistant.
Because many virtual assistants are freelancers, they prefer to work through a virtual office. You'll also notice that virtual office providers provide additional services for both virtual and physical tenants, such as mail forwarding and phone answering. As a result, they cover all bases.
Benefits Of Hiring A Virtual Assistant
1. Cost Effective
Virtual assistants can provide your company with low-cost but valuable services, allowing you to cut costs. They may also permit you to hire a freelance assistant on an as-needed basis rather than full-time or part-time.
2. Saves Time
Many of the tasks performed by virtual assistants are tactical or repetitive in nature, such as taking notes or submitting weekly or monthly expense reports. These tasks can divert attention away from more pressing matters, such as client meetings or lead generation. Leaders can focus on more important tasks on their agenda when they delegate time-consuming tasks to virtual assistants.
3. More Efficient
Leaders aren't the only ones who benefit; other team members may also be overburdened and require either temporary or ongoing assistance. Social media managers, for example, are most effective when they can delegate writing, research, or graphic design to assistants, freeing up their time for editing and delivery.
What Are The Responsibilities Of A Virtual Office Assistant?
Despite many variables, the following are some of the most common Virtual Assistant duties and responsibilities:
Maintaining calendar and setting up meetings: A Virtual Assistant can schedule, reschedule, and send reminders for important business meetings, appointments, interviews, and other meetings.
Contact addition and updating: Your Virtual Assistant can add new contacts to your list, update contact information, and track contacts in your CRM system.
Responding to emails and phone calls:
These individuals may also be tasked with responding to emails, answering phone calls, transcribing voicemails, and informing you of important transactional questions.
Bookkeeping: While your virtual office secretary is not an accountant, they can assist you with bookkeeping tasks. For example, they can use software to accommodate transactions and keep track of your financial records.
Customer service inquiries: They handle all customer inquiries via phone, email, and your website, responding quickly to any questions or concerns they may have.
Managing data: Virtual assistants update and monitor your data on a regular basis to ensure comprehensive data management. They delete unnecessary files and organise all files so that the arrangements are easily accessible.
Final Words
As we discussed, for many businesses, hiring an office assistant is the only option: onboarding someone who is physically present in the office for work. But this does not have to be the case. A virtual assistant is a cost-effective, fully productive, and talented employee who can handle any office job you require.
So don't get bogged down in paperwork or waste your valuable time on administrative tasks. You must concentrate on expanding your business, attracting more customers, and increasing profits. And it's easier than ever to get the help you need with a virtual office assistant from a virtual office services provider like Icon Offices.
Icon Offices is proud to provide some of the most prestigious virtual addresses with excellent virtual office services including a virtual assistant in London, UK, and we'd be more than happy to assist you in finding your ideal location and suitable services aa per your needs. Contact us right away for a quote and to get started!