Key Steps for Maximizing the Benefits of Cloud Computing in Your Business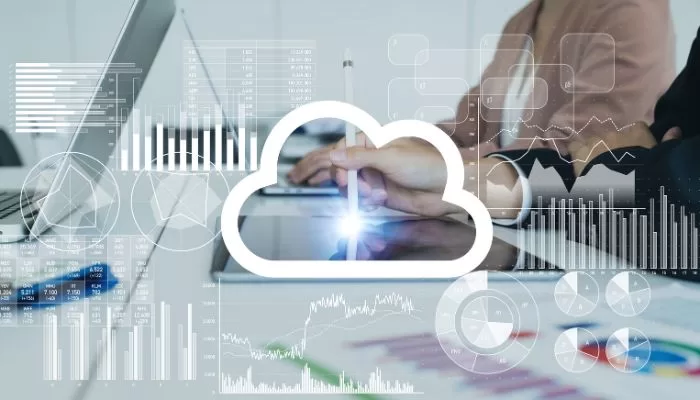 The pandemic has accelerated the use of cloud computing, cementing the solution as the future foundation of digital organizations. Moving to the cloud, however, is just the beginning of digitalization. Companies must approach their cloud strategy comprehensively and with an eye toward the future to reap the benefits of cloud computing. According to JFrog, the following are some measures you can take to make the most of the cloud's potential and ensure that it fulfils the goals of your company.
Set Budgets
Budgeting is one of the most crucial aspects of building your complete cloud, cost center, and computing strategy. Taking steps to ensure that all stakeholders understand the project's goals and budgetary limits is one strategy to keep costs under control.
Cross-functional teams, such as engineering leaders, product leaders, and executives, must understand the cost needs, also known as the "fundamental requirements." It is based on predefined packaging and distribution of features and items.
During the planning and development phase, these are done at the same time as those related to speed and resilience.
Recruit and Retain Top IT Talent
Businesses may adopt several strategies to improve their chances of attracting and keeping cloud-savvy IT professionals. This could include professional growth, a nice and welcoming place to work, and wages and benefits that are competitive with the market. Moreover, organizations may strive towards the integration of cloud technology in a way that complements and enhances existing processes rather than fully replacing them. Companies can help guarantee that they continue to succeed in the digital era by keeping their best IT experts and using cloud computing and personnel management proactively and intelligently.
Prioritize Cloud Sovereignty
"Cloud sovereignty" is the idea that businesses using cloud computing services should have control over their data and applications. It includes making sure that data is stored, processed, and managed in line with legal and regulatory requirements, as well as the organization's own rules and standards. Companies that prioritize cloud sovereignty can improve their security and compliance while gaining greater flexibility and control over their cloud deployments.
Partner with a Cloud Managed Services Provider
If information technology is not your major line of business or if your company's IT staff is already overburdened, you must build a collaboration with a managed cloud service. Change is the only constant in life and the information technology sector. Trustworthy providers can aid you in responding to the changes brought about by the development of cloud computing. As a consequence, when the time comes, you will be able to rely on the best services currently accessible while also leveraging and adding value to your core company.
Manage Costs and Performance
Constantly optimizing capacity, consumption, cost, performance, and business innovation is critical to maximizing the value of cloud computing. This necessitates a thorough understanding of the complicated relationship that exists between the usage of cloud computing and the operations of a company's business, as well as the capacity to keep continual vigilance over the whole technological ecosystem via the use of technology.
Adopt Application Modernization
Shifting your operations to the cloud is the first step towards changing your company into a cloud-native one; nevertheless, there is still a lot of work to be done to fully utilize the cloud's possibilities. This includes application modernization in the form of building apps and services that are specifically intended for a cloud environment and are tailored to the use cases of your industry and organization.
This is a lengthy process that focuses on establishing your critical business requirements and iteratively updating programs to meet those objectives. This kind of iterative development cycle is enabled by microservices architecture, which empowers you to change what you need, when you need it, without affecting any other components in your technological ecosystem. It also enables the creation of a modular platform from which you can choose the best-of-breed cloud-native technical solutions for any area of your organization.
Understand Possible Attacks
You must ensure that all staff who have access to cloud information have received training to reduce the number of attacks from inside your organization. They must be up to date on new phishing techniques and be able to identify a threat before it takes control of their computer and renders their system susceptible.
If you have an experienced IT team, you may be able to organize your in-house training courses in collaboration with them. If this is not feasible, you might hire an outside source to have access to their training programs. In any event, you should require your employees to take these sessions on a quarterly, yearly, or more regular basis, depending on how often significant changes occur in the organization. The goal is to keep as many people informed as possible to avoid future intrusions.