Digital Transformation: The Growth of E-commerce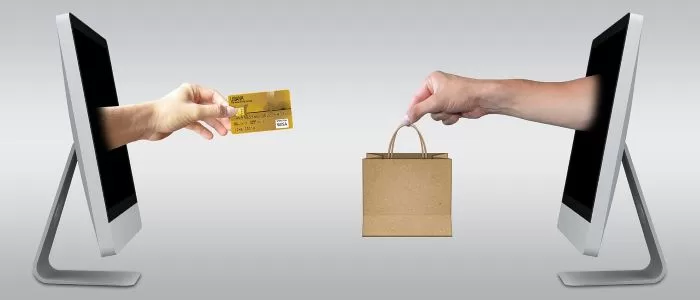 The retail industry has undergone significant transformations recently, with technology at the forefront. The rapid rise of e-commerce has enabled retailers to reach customers worldwide and has transformed how people shop. 
This article explores the growth of e-commerce, the current trends revolutionizing the industry, and what the future looks like.
The Growth of E-commerce
Over the years, we've witnessed significant growth in e-commerce. In 2022, e-commerce sales accounted for 19.7% of all retail sales worldwide and are projected to reach 21.8% by the end of 2024. This explosive growth is all thanks to various technological interventions in the industry.
The number of online shoppers has increased as it's more convenient and economical to shop online, illustrating the growth of e-commerce in recent times. Several trends have contributed to this growth, which has improved accessibility and improved user -experience.
The Role of Data in E-commerce
In e-commerce, data helps companies optimize their operations to suit customer income and spending. Like many other industries, data streamlines decision-making, allowing retailers to make smarter decisions based on real-time data. To get insights into this data, e-commerce companies can use economic calendar to check economic events and indicators that may affect customer spending.
The calendar contains interest and taxes, employment level, and international trade information. These metrics have a direct impact on customer spending. Hence, e-commerce companies can tailor their operations according to insights from the calendar.
In addition, recommendation engines work with algorithms that use customers' shopping histories and browsing behavior to suggest products they might be interested in. This not only enhances customer experience but also increases sales and customer loyalty.
Digital Transformation in Retail
As the world becomes more digitized, the retail industry undergoes total digitization. Hence, retailers should embrace digitalization to become relevant players in the industry.
If you're a retailer and want to keep up-to-date in your industry, it is essential to invest in digital technologies.  These investments include;
The development of mobile apps for your products or services,

Online marketplace

for consumers to locate your products easily,
Social media platforms to reach your customers, improve their shopping experience and generate more leads.
New payment technologies, such as mobile wallets, cardless transactions, and contactless payments.
These technologies spearhead the convenience of transactions, enhance customer experience, and add value to retailers' products or services, increasing sales in the process.
The Future of E-commerce
The future of e-commerce can not be easily predicted despite the heavy investment of retailers in digital technology. There are several areas retailers could focus on, including the development of new delivery and fulfillment technologies like automated warehouses and drone deliveries. 
Another area of focus might be integrating augmented reality (AR) and virtual reality (VR) technologies into customers' shopping experiences. These innovations could enhance consumers' shopping experience by virtually trying out products.
Retailers investing in digital technologies and innovative solutions will likely succeed in this new environment. Retailers can become leaders in the e-commerce landscape by embracing data analysis and digitization.