Kellogg's® Reaches New Level Of Gr-r-reatness With Chocolate Frosted Flakes™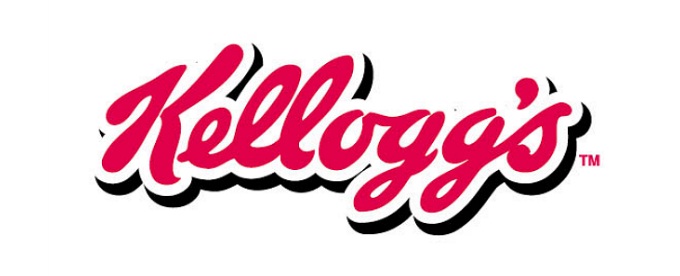 Kellogg's delivers on fan demands with the release of its latest Frosted Flakes flavor
The Kellogg's Frosted Flakes® family just got even gr-r-reater with the release of new Kellogg's® Chocolate Frosted Flakes™. Hitting shelves nationwide this November, the new cereal recipe was made from scratch to deliver a Kellogg's Frosted Flakes®flavor the brand knew U.S. fans would eat-up.
"We stay close to our fans to make sure we are delivering the cereal experiences they want most, which is what resulted in the delicious flavor of Cinnamon Frosted Flakes™ launched last year" said Brad Schwan, Kellogg's senior director of morning food marketing. "So, when we found out chocolate was the next most requested flavor, we set to work right away."
To make sure its new chocolate flavor met expectations, Kellogg's let fans weigh-in at nearly every step of the development process to create new Chocolate Frosted Flakes™ by testing how different cocoas interacted with the cereal flake and the milk left at the bottom of the bowl.
Together, Fans and Kellogg's created something gr-r-reat. They paired golden, toasted flakes with a rich, roasted cocoa frosting to deliver a crunchy, delicious chocolatey experience from the first bite to the final, sweet satisfying sip of leftover milk.
This chocolatey sensation will hit all major retailers and grocery stores where breakfast foods are sold in November with a suggested retail price between $4.69 and $5.79.
About Kellogg Company 

At Kellogg Company , we strive to make foods people love. This includes our beloved brands – Kellogg's®, Keebler®, Special K®, Pringles®, Kellogg's Frosted Flakes®, Pop-Tarts®, Kellogg's Corn Flakes®, Rice Krispies®, Cheez-It®, Eggo®, Mini-Wheats® and more – that nourish families so they can flourish and thrive. With 2016 sales of $13 billion and more than 1,600 foods, Kellogg is the world's leading cereal company; second largest producer of crackers and savory snacks; and a leading North American frozen foods company. And we're a company with a heart and soul, committing to help create 3 billion Better Days by 2025 through our Breakfasts for Better Days global purpose platform