Kellogg's® Cracks The "Honey-Nut" With New Honey Nut Frosted Flakes™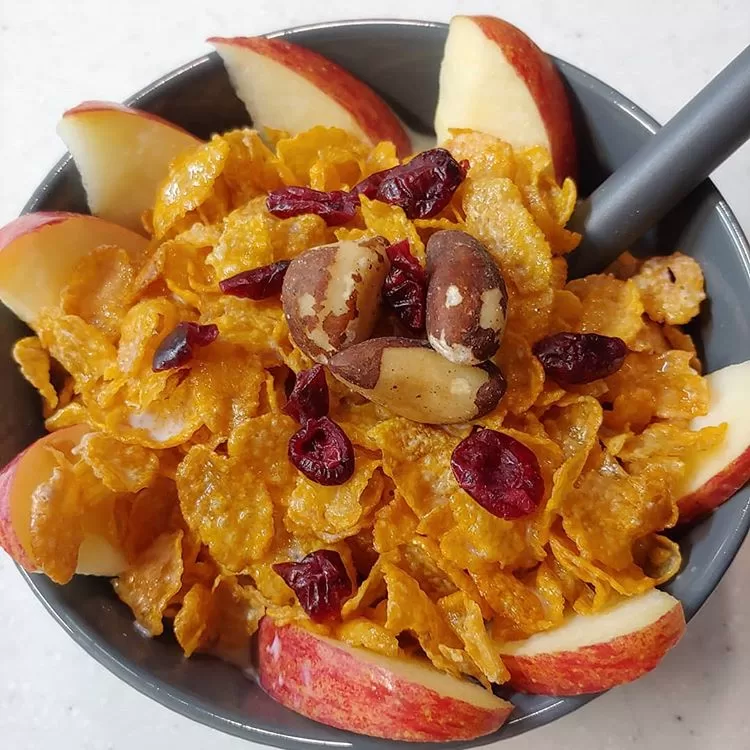 Latest addition to Frosted Flakes family adds another top-requested flavor to the beloved line-up
Calling all Kellogg's Frosted Flakes® lovers! This January, fans will have one more way to enjoy the iconic cereal as new Kellogg's® Honey Nut Frosted Flakes™ lands on shelves nationwide.
With honey-nut among the top-rated flavors for adults and kids alike, Kellogg's took their time testing more than 50 flavor combinations to create a new cereal the whole family could enjoy from their first crunchy bite to the final sip of leftover sweet milk.
"Honey Nut Frosted Flakes™ was a tough nut to crack. We knew our fans would be excited for this flavor and we're too," said Brant Wheaton, Senior Brand Manager for Frosted Flakes. "It was such a fun challenge to combine the two well-known flavors of honey-nut and Frosted Flakes to make something completely unique and quite frankly, g-r-reat."
The final Honey Nut Frosted Flakes flavor perfectly complements the toasted corn flakes fans know and love with a blend of real honey, brown-butter notes, and nutty flavor, all while maintaining a long-lasting crunchy texture.
New Honey Nut Frosted Flakes joins the Kellogg's Frosted Flakes line-up of original, Cinnamon Frosted Flakes™, Chocolate Frosted Flakes™, and Kellogg's Frosted Flakes® with Marshmallows. The cereal will be available nationwide at all major retailers and grocery stores where breakfast foods are sold and will come in two sizes: 13.7oz and 24.5oz with a suggested retail price of $3.99 and $5.49, respectively.
For more information on the cereal, checkout www.kelloggs.com and follow Frosted Flakes on Facebook and Twitter.
About Kellogg Company
At Kellogg Company (NYSE: K), we strive to enrich and delight the world through foods and brands that matter. Our beloved brands include Pringles®, Cheez-It®, Keebler®, Special K®, Kellogg's Frosted Flakes®, Pop-Tarts®, Kellogg's Corn Flakes®, Rice Krispies®, Eggo®, Mini-Wheats®, Kashi®, RXBAR® and more. Net sales in 2017 were approximately $13 billion, comprised principally of snacks and convenience foods like cereal and frozen foods. Kellogg brands are beloved in markets around the world. We are also a company with Heart & Soul, committed to creating three billion Better Days by the end of 2025 through our Breakfasts for Better Days global purpose platform. Visit www.KelloggCompany.com or www.OpenforBreakfast.com.
SOURCE Kellogg Company