Baskin-Robbins Makes the Season Bright with Festive Holiday Lineup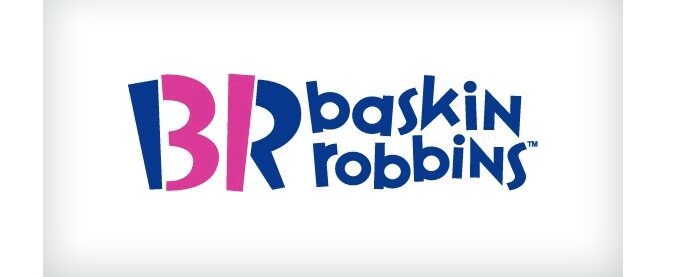 Baskin-Robbins, the world's largest chain of specialty ice cream shops, is celebrating the joy of the season with the December Flavor of the Month, Caramel Cappuccino Cheesecake. Featuring cheesecake and coffee-flavored ice creams churned with cappuccino toffee pieces, cheesecake pieces and a salted caramel swirl, this new and decadently delicious flavor is sure to be on everyone's list.
For guests looking to spread some sweet cheer at their holiday party, Baskin-Robbins' new Red Velvet Roll Cake, is the gift that keeps on giving. This delicious holiday cake combines rich cocoa-flavored red velvet cake with delicious cream cheese-flavored ice cream and is topped with traditional Red Velvet cake crumbs and festive chocolate swirls. This cake will be available at participating U.S. locations as well as online at www.baskinrobbins.com/onlineordering.
Guests can also celebrate the season with signature flavors that are home for the holidays, including the Winter White Chocolate, a white chocolate-flavored ice cream with cherry pieces in a chocolate-flavored coating and a cherry ribbon; Egg Nog, a rich, thick egg nog-flavored ice cream; Peppermint, a pink peppermint-flavored ice cream with pieces of peppermint candy; or Mint Chocolate Chip, a classic mint-flavored ice cream with chocolate pieces.
"We know how much our guests love the holiday season and we're excited to provide them with a festive lineup of sweet treats that they can enjoy while creating special moments with family and friends," said Carol Austin, Vice President of Marketing for Baskin-Robbins. "And to help make this time of year even sweeter, we're offering special deals, including select cakes for $12.99 for guests to serve at holiday gatherings."
Finally, Baskin-Robbins is inviting guests to end the year on a sweet note with its Celebrate 31 promotion on Monday, December 31st. On New Year's Eve, guests can ring in 2019 with a regular or kids-sized scoop of ice cream for $1.50* at participating locations nationwide.
For more information about Baskin-Robbins' wide variety of premium ice cream flavors and frozen desserts, visit www.BaskinRobbins.com or follow us on Facebook (www.facebook.com/BaskinRobbins), Twitter (www.twitter.com/BaskinRobbins) or Instagram (www.instagram.com/BaskinRobbins).
About Baskin-Robbins
Named a top ice cream and frozen dessert franchise in the United States by Entrepreneur magazine's 38th annual Franchise 500® ranking in 2017, Baskin-Robbins is the world's largest chain of ice cream specialty shops. Baskin-Robbins creates and markets innovative, premium hard scoop ice cream, a full range of beverages, and a delicious lineup of desserts including custom ice cream cakes, the Polar Pizza® Ice Cream Treat and take-home ice cream quarts and pints, providing quality and value to consumers at more than 8,000 retail shops in 55 countries worldwide. Baskin-Robbins was founded in 1945 by two ice cream enthusiasts whose passion led to the creation of more than 1,300 ice cream flavors and a wide variety of delicious treats. Headquartered in Canton, Mass., Baskin-Robbins is part of the Dunkin' Brands Group, Inc. (Nasdaq: DNKN) family of companies. For more information, visit www.BaskinRobbins.com.
*Offer valid on December 31st. Offer varies in Detroit (MI), Houston (TX), San Jose (CA) and Fresno (CA). Participation may vary.  Scoop offer good on every size scoop. All listed flavors are optional amongst Baskin-Robbins' stores. Waffle cones are toppings are extra. Cannot be combined with other offers. Plus applicable tax. 
Source: Baskin-Robbins