Kellogg boosts U.S. cereal line-up with seven delicious, on-trend new offerings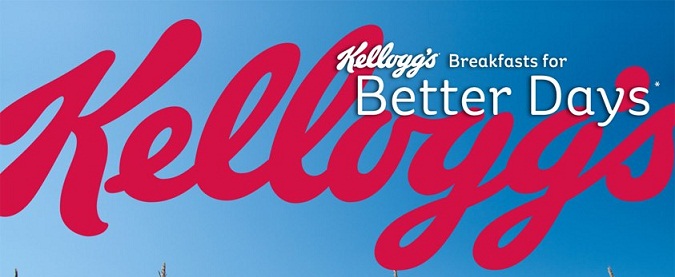 Kellogg Company announced today plans for seven new cereals from some of the company's most-beloved U.S. brands, reflecting what many of today's consumers are seeking in their breakfast choice: great taste, innovative ingredients, more protein, less sugar, and options that are gluten-free.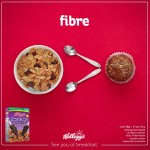 For people looking for good sources of protein as they manage their weight, Special K® Protein Cinnamon Brown Sugar Crunch cereal provides a unique crunchy shape and 11 grams of protein with ½ cup skim milk.
Special K Gluten Free cereal features delicious multi-grain flakes (corn, sorghum and rice) with a touch of brown sugar.  It is a delicious option for people who are managing their weight, while also providing a good source of fiber which people who are avoiding gluten may lack in their diets.
When a grain sprouts, it releases vital nutrients and enzymes.  New Kashi Sprouted Grains Multi-Grain organic cereal is made with 100-percent sprouted grains in its satisfying  whole grain flakes made with wheat, brown rice, oats, barley, spelt and amaranth. The cereal is USDA Certified Organic and Non-GMO Project Verified.
Now it's one scoop of raisins and one scoop of cranberries in new Kellogg's® Raisin Bran with Cranberries. The new cereal provides an excellent source of fiber and antioxidant vitamin E, along with a delicious tart and sweet flavor combination and crisp bran flakes.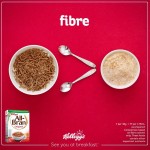 Parents will love new Froot Loops® Bloopers cereal because it provides a good source of fiber, is made with whole grain, and has 10 grams of sugar per 28 g serving. It also has the fruity taste, and aroma that kids love.
Two new flavors from Bear Naked® Granola — Sea Salt Caramel Apple and Coconut Almond Curry — will awaken the senses and help fuel the most epic adventures.  They are great in a bowl with milk or straight from the bag as a snack.
These new cereals will begin arriving at grocery retailers in the fourth quarter of this year.
About Kellogg Company
At Kellogg Company (NYSE: K), we are driven to enrich and delight the world through foods and brands that matter. With 2013 sales of $14.8 billion and more than 1,600 foods, Kellogg is the world's leading cereal company; second largest producer of cookies, crackers and savory snacks; and a leading North American frozen foods company. Our brands – Kellogg's®, Keebler®, Special K®, Pringles®, Kellogg's Frosted Flakes®, Pop-Tarts®, Kellogg's Corn Flakes®, Rice Krispies®, Kashi®, Cheez-It®, Eggo®, Mini-Wheats® and more – nourish families so they can flourish and thrive. Through our Breakfasts for Better Days® initiative,  we're providing 1 billion servings of cereal and snacks – more than half of which are breakfasts – to children and families in need around the world by the end of 2016.