Just Eat Takeaway.com and McDonald's announce long-term global strategic partnership to drive delivery growth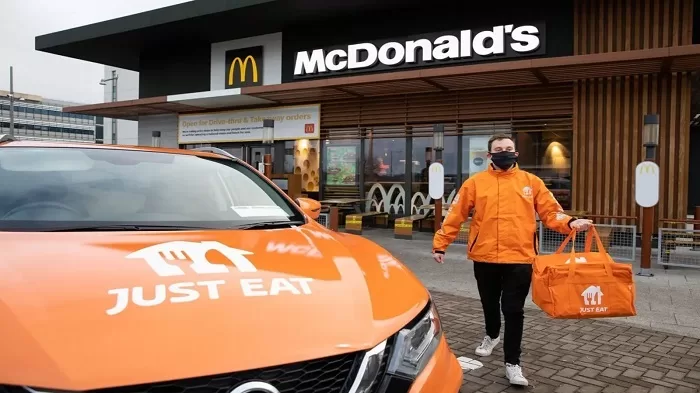 McDonald's Corporation (NYSE: MCD) and Just Eat Takeaway.com N.V. (LSE: JET, AMS: TKWY) have agreed to a new, long-term global strategic partnership, evolving their existing local agreements to provide McDonald's customers and franchisees with the convenience and value of McDelivery® in markets across the world. McDonald's and Just Eat Takeaway.com's partnership will support the growth of the McDelivery business and will lead to increased operational benefits for Just Eat Takeaway.com.
Just Eat Takeaway.com's global brand and extensive geographic coverage, best-in-class food-delivery marketplace and 500,000 couriers worldwide provide numerous strategic benefits to its delivery partners, such as McDonald's. This partnership will elevate existing local partnerships between Just Eat Takeaway.com and Mcdonald's, which will reduce complexity and provide a great opportunity to innovate at scale together on operational efficiency and a seamless customer experience.
Delivery is a significant component of McDonald's Accelerating the Arches growth strategy to drive the business forward while providing a fast, easy experience for customers. Since the launch of McDelivery five years ago, McDonald's delivery footprint has grown from 3,000 restaurants to more than 33,000 restaurants across 100 countries through partnerships with both local and global platforms.
As the world's largest restaurant company, McDonald's offers partners unique advantages, including an iconic brand, unmatched proximity to customers around the world, demand throughout the day, operational excellence, leading customer acquisition, and world-class marketing expertise.
"We are excited to announce this new partnership with McDonald's, which represents a next step in growing a mutually beneficial food delivery business and opens the door for further growth in the markets in which the partnership is active," said Joerg Gerbig, COO of Just Eat Takeaway.com. "Furthermore, the partnership will allow for Just Eat Takeaway.com and McDonald's to partner on initiatives to drive operational improvement, providing benefit to customers through improved speed and accuracy, while accelerating McDelivery order growth. Together with McDonald's, Just Eat Takeaway.com is committed to working on future innovations that benefit the customers, McDonald's restaurants, and couriers."
Source: McDonald's