Find Food And Give Back With Google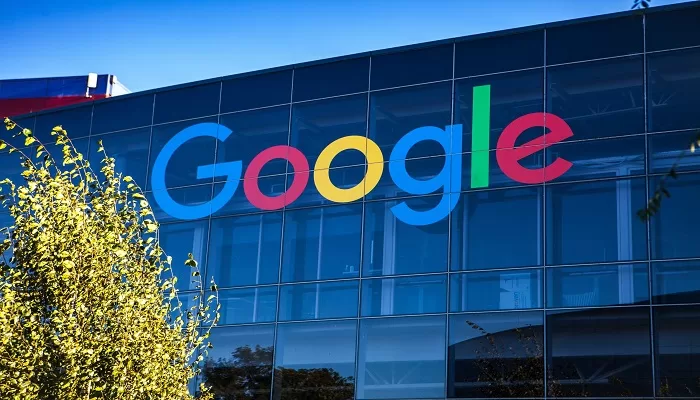 In Google's early days, around this time every year, a group of us would run to Costco and buy supplies to take to Bay Area food banks and pantries. It was a grassroots effort that was scrappy and meaningful — and it introduced a lot of Googlers to how rewarding giving back can be. It made me want to learn what more we could do to have an even bigger impact.
Inspired by our small and mighty food donation operation, I became a passionate supporter of Second Harvest Food Bank in Silicon Valley. And with guidance from food assistance experts, we established a dedicated team at Google in 2020 to work on tackling issues of food waste and food insecurity. Too many families are having to make difficult decisions no one should be forced to make: paying rent, bills, healthcare costs — or keeping food on their table. These challenges have only been compounded by the COVID-19 crisis, which has left more than 54 million working Americans struggling to find a meal. That's nearly 16% of the country.
Google co-founder Larry Page once said "people are starving in the world not because we don't have enough food. It's because we're not yet organized to solve that problem." The United Nations Food and Agriculture Organization (UNFAO) reports that the world produces more than we need to feed every person on this planet. This isn't a problem of supply, it's a problem of distribution. And while solving this issue will require work from the government, businesses, nonprofits, and individuals working together, one way Google can help are to give people easy access to the information they need, when they need it.
Helping people find food pantries
When you look at Google Search trends, you can see that searches for "food bank" and "food pantry" spike during the month of November.
Food banks have always been critical to making sure people have regular access to nutritious food, but the ongoing pandemic has drastically increased their role as a crucial lifeline in so many communities. With the need for their services doubling or even tripling in some areas, we want to make sure that the people who need them most can find them.
That's why we've launched a new initiative to expand the information about food banks and pantries in Google Search and Maps. We've augmented existing coverage with data from two initial nonprofit partners: WhyHunger and Hunger Free America, and we've added information to make sure people searching for food support can find what they need. These changes are being made directly in Google Maps so food banks, food pantries, and soup kitchens can focus on what matters most — getting people food.
Still, some of these locations don't yet have websites or phone numbers available on Google. So over the last two months, we've worked to update this information in Search and Maps, making 85,000 plus calls to verify local food banks and pantries. These efforts will continue through the holidays.
We've also developed new Google Business Profile features specifically for food banks, pantries, and soup kitchens. They can now provide details on their profile, like whether an appointment is needed if there are eligibility requirements to receive food, and what languages are spoken. They can also add information about their services, like whether prepared meals are available or if grocery delivery is an option. Additionally, pantries can specify whether they're accepting new volunteers or soliciting food or monetary donations.
Helping people access benefits
Beyond working with food pantries, we're also helping people use Search to find out how to get and use food assistance benefits.
Federal programs like the Supplemental Nutrition and Assistance Program (SNAP) feed more than 40 million Americans each year. We heard from users that information about these programs is often hard to find, especially for people who are using them for the first time. Today, if you search on Google for "SNAP benefits," or the name of your local SNAP program, you'll find direct links to each state's eligibility guidelines and application process, including contact information for local food assistance agencies.
Once approved, many people use Electronic Benefits Transfer cards (also known as EBT) to pay for their groceries. Now, if you search for "grocery stores that accept EBT" you can easily find USDA-approved stores that accept this form of payment — saving time and potential confusion.
Supporting hunger relief organizations – and the communities they serve
I'm also proud to announce that we're contributing financial support as well. Since the COVID-19 crisis began, Googlers have stepped up – giving more than $22 million in personal donations and company-match to hunger relief organizations in the U.S. Today, Google is contributing an additional $2 million in support ($1 million in cash funding and $1 million in donated ads from Google.org) to 20 food banks, pantries and innovative hunger relief organizations across the country.
There is no easy solution to these large-scale challenges that face our communities, but I'm hopeful that increasing access to information about local food support programs and services can help. Our teams are hard at work and committed to building new tools and features that support economic recovery in the U.S. – and around the world – as we weather the COVID-19 crisis. And I personally am really looking forward to getting back to sorting and distributing food with my family at our local food bank.
You can make an impact by volunteering your time, making a donation, using your voice, or a combination of each — there are a number of ways we can all give back. If you need a place to start, you can donate to the largest national network of food banks, Feeding America. Or you can get involved locally: just search for your nearest food pantry on Google and contact them to see what they need. And if you know someone who might need food assistance, you can simply help by sharing resources. Spreading the word not only about what you're doing to help, but why can make a huge difference.
Source: Google