Jordan's Furniture and TD Bank Launch New Private Label Credit Card Program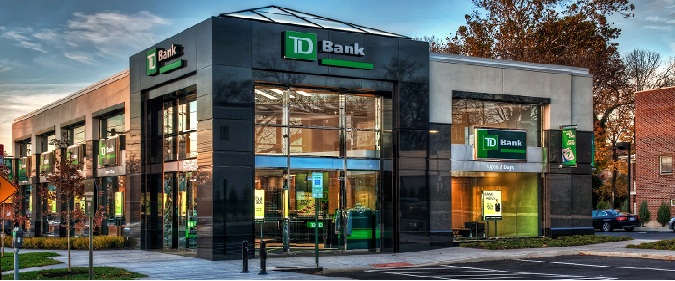 TD Bank's Cards and Merchant Solutions division—one of North America's leading private label credit card companies, announced today that it has signed a multi-year agreement to provide a private-label credit card program for Jordan's Furniture.
Jordan's Furniture is not just a store, but an experience. The 98-year-old furniture and mattress company offers customers throughout New England a unique shopping experience, including SleepLabs, IMAX theaters and restaurants on-site. The Jordan's Furniture credit card, which is financed by TD Bank, will be availableat all Jordan's Furniture stores and online.
"Customer experience is of the utmost importance to us. It is crucial that we offer a credit card with a range of affordable financing options to meet the ever-changing needs of our customers," said EliotTatelman, Jordan's President and CEO. "When evaluating partners, we found that TD Bank's flexible and customized card partnership approach directly aligned with our mission to make furniture shopping manageable and exciting."
"We are thrilled to add Jordan's Furniture to our portfolio of furniture retailers, as the organization's culture and values directly align with ours," said Mike Rittler, Head of Retail Card Services at TD Bank. "With sixstores across Connecticut, Massachusetts, New Hampshire and Rhode Island, Jordan's Furniture offers customers brand name furniture at an affordable price. We are looking forward to rolling this program out to consumers that are already familiar with TD Bank's capabilities and customer service in the region."
TD Bank's Retail Card Services Division (www.tdrcs.com) launches and administers new credit card portfolios for brick-and-mortar, e-commerce and catalog merchants, and acquires retailers' existing credit card portfolios.
About Jordan's Furniture
Jordan's Furniture is the largest furniture and mattress retailer in New England. The company began as a family-owned business in Waltham, MA over 95 years ago, and is well known as a leader in combining shopping with entertainment to create engaging destinations that attract visitors from around the region. Jordan's Furniture became such a successful and industry-unique enterprise that Berkshire Hathaway purchased the company in late 1999. Jordan's Furniture employs over 1,400 people across six store locations in four states, each offering its own, unique entertainment and attractions: Avon, Natick and Reading in Massachusetts; Nashua, New Hampshire; Warwick, Rhode Island; and New Haven, Connecticut.  A 900,000-square-foot facility in Taunton, Massachusetts houses the distribution as well as the corporate headquarters.
About TD Bank
TD Cards and Merchant Solutions is a top 10 card issuer in North America with over $24B in card receivables. TD Bank's credit cards are distributed nationally, leveraging our retail distribution network, direct response channels and through hundreds of partnership programs with financial institutions, retailers and other third party organizations, including private label financing.