BNP Paribas in Co-development Mode with Clients for Applications Based on Blockchain Technology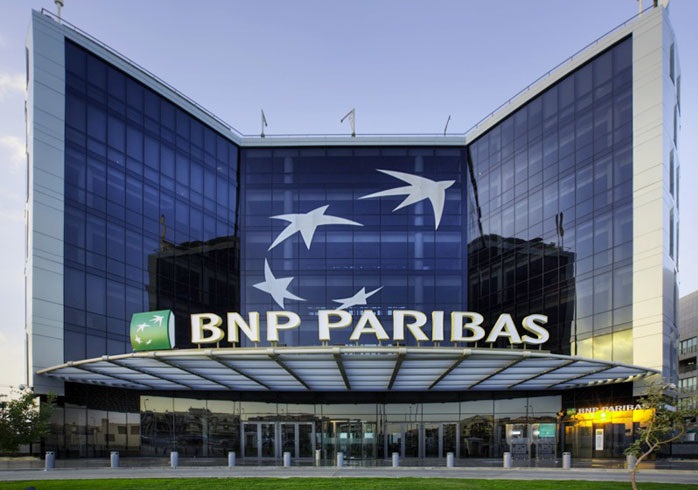 BNP Paribas is currently working with a number of clients to co-develop new products and services, after embarking on a collaborative process during the first-ever BNP Paribas 'Blockchain Bizhackathon' earlier this year, focusing on Transaction Banking activities.  Based on the promising Blockchain technology, the aim of these various projects is to optimise the Trade Finance and Cash Management activities of BNP Paribas Group clients.
BNP Paribas has initiated a Group-wide drive to digitise all its activities, and has been investigating Blockchain technology since 2011. Against this background, the Transaction Banking team at the Group's Corporate & Institutional Banking (CIB) division began in early 2016 to look into potential applications of the Blockchain technology at its various businesses.  The main goal is to improve the customer experience and boost the efficiency of the Bank's services in the fields of Cash Management; international trade finance and documentary credits; inventory and collateral management; working capital management; commodity finance; and open accounts.
BNP Paribas is also participating in the French Labchain and international R3 Blockchain projects and in February 2016 took a stake in Digital Asset Holdings, a FinTech company which develops distributed ledger solutions for the financial services industry. The Group is convinced that Blockchain technology could well be a driver for innovations in banking practice that will be of benefit to all clients.
Accordingly, BNP Paribas is currently working with a number of corporate clients, including Solvay, Sucafina, Pacorini Group and the DFDS Group, on various projects in this field. Examples of these include:
Cash Without Borders
Cash Without Borders is designed to improve the customer experience in the field of international payments. Using the Blockchain approach, this solution helps to avoid delays, unexpected costs and/or processing errors, by providing compensation, settlement and reporting in real time, plus also optimised visibility on, and accessibility to, cash flow.
Smart LC
Smart LC (where LC stands for Letter of Credit) uses Blockchain technology to enable faster, simpler and more secure processing of Letters of Credit, by replacing quantities of paper-based commercial documents with digital flows.
Collat'Shaker
Collat'Shaker applies Blockchain technology to enable more efficient collateral management in international trade operations involving commodities, by providing a common status on the transaction to all participants in the deal. Each participant can then update this status in real time, thus enabling fast, simple and accurate follow-up.
According to William Vinck, Managing Director atPacorini Global Services GmbH: "Collat'Shaker is a promising initiative that will allow all parties involved to streamline the information flow on collateral management.  The real time fully integrated system will permit to reduce the workload and will be less time consuming.  It is an absolute advantage for all stakeholders. As a warehouse keeper it will be the next step in improved efficiency towards our clients."
SucafinaCEO Nicolas Tamari explained: "Collat'Shaker is offering an innovative service for sharing and management of positions with our partners, in real time, bringing all the parties involved in a given transaction closer together. This tool, which is highly intuitive and easy to use, provides an effective and efficient response to the issues that our industry has to cope with."
Jacques Levet, Head of Transaction Banking, EMEA at BNP Paribas stated: "We're delighted with the success of this first-ever Bizhackathon, which resulted in these innovative projects, all sharing one basic feature – that they are being co-developed hand-in-hand with our clients. Based on the highly-promising Blockchain technology, these projects stem from close collaboration between BNP Paribas transversal teams, our clients and Blockchain experts. Their aim is to enhance the user experience of corporate Treasurers by providing them with optimal financial services which, inter alia, improve the reliability, traceability and security of their transactions."
About BNP Paribas Corporate and Institutional Banking
Fully integrated in the BNP Paribas Group and representing approx. one third of the Group's revenues, BNP Paribas Corporate and Institutional Banking (CIB) is a leading provider of solutions to two client franchises: corporates and institutionals, and operates across EMEA (Europe Middle East Africa), APAC (Asia Pacific) and the Americas. The bank is a global leader in Debt Capital Markets, Derivatives, is a top European house in Equity Capital Markets, has leading franchises in Specialized Financing and is a top five Securities Services House worldwide. BNP Paribas CIB strives to service the global economy by providing personalised solutions in risk management across all asset classes, financing (ECM, DCM, specialized financing…), financial advisory (M&A, project finance), flow banking (trade finance and cash management), global markets (interest rates, credit, foreign exchange, equity derivatives…), and securities services.