JLL Continues US Expansion of Valuation & Advisory Services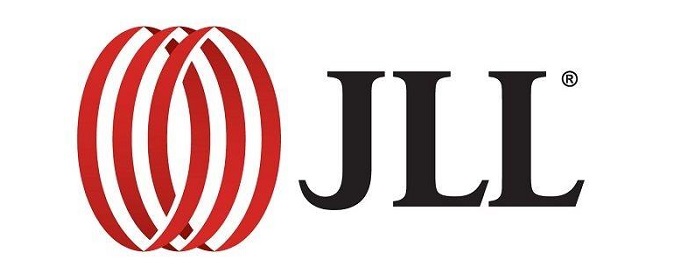 JLL announced it has acquired the Chicago affiliate of Integra Realty Resources (IRR), a leading network of independent U.S. commercial real estate valuation, counseling and advisory firms. This acquisition builds upon the addition of the Houston affiliate of IRR in October and Dallas affiliate of IRR earlier this month to bolster JLL's Valuation & Advisory Services in the U.S., expanding the offering provided in more than 40 countries across Europe, Asia Pacific and the Americas.
"The addition of IRR-Chicago completes the third significant and strategic acquisition JLL has made over the last several months to broaden JLL's global valuation and advisory services and more fully complement the broad platform of services we offer to commercial real estate investors," said John Gates, CEO, Markets, JLL Americas. "IRR-Chicago's strong track record in capital markets valuations and leadership in real estate data and technology strategies will allow us to provide unparalleled service to our clients. We look forward to continuing to add exceptional valuation offices and personnel throughout the country."
IRR-Chicago completes approximately 2,500 assignments for more than 400 local, regional and national clients annually. IRR-Chicago is led by Eric Enloe, Brandon Nunnink, Kenneth Jaggers and Ryan McDonald and has approximately 50 employees across three offices. Enloe will lead JLL's valuation practice in Chicago and continue servicing national client relationships, while Nunnink will manage the Midwest practice.
JLL's Valuation & Advisory Services business in the United States is led by Michael Welch, who helped to steer the growth of the IRR-Houston business and previously served as IRR's Chairman of the Board and Chief Executive Officer. "With each addition to our national Valuations & Advisory platform, the expertise, collaboration and service JLL has been able to offer our clients have increased exponentially. The whole is infinitely greater than the sum of these parts," said Welch.
IRR-Chicago's valuation and advisory experts provide consulting, valuation, feasibility and market study services for commercial office, industrial, retail, multifamily, hospitality and vacant land properties. They also specialize in niche product types including manufactured housing, self-storage, and credit tenant net lease properties.
About JLL
JLL  is a professional services and investment management firm offering specialized real estate services to clients seeking increased value by owning, occupying and investing in real estate. JLL is a Fortune 500 company with, as of December 31, 2015, revenue of $6.0 billion and fee revenue of $5.2 billion, more than 280 corporate offices, operations in over 80 countries and a global workforce of more than 70,000. On behalf of its clients, the company provides management and real estate outsourcing services for a property portfolio of 4.0 billion square feet, or 372 million square meters, and completed $138 billion in sales, acquisitions and finance transactions in 2015. As of September 30, 2016, its investment management business, LaSalle Investment Management, has $59.7 billion of real estate assets under management. JLL is the brand name, and a registered trademark, of Jones Lang LaSalle Incorporated. For further information, visit www.jll.com.