iRacing is Becoming a Success Story in Live Online Gaming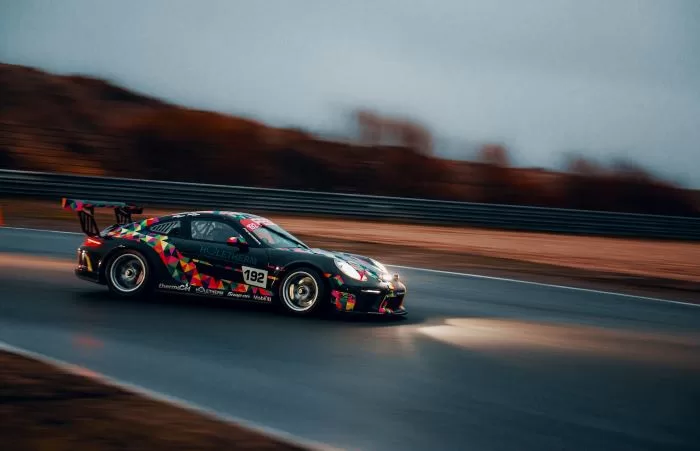 iRacing is a popular online racing simulation game that has been gaining traction in the gaming world. The game, which was developed by iRacing Motorsport Simulations, is known for its realistic graphics and physics engine, which makes it a favorite among racing and gaming enthusiasts.
In 2023, iRacing AI will receive one of its most significant updates ever, with six cars enabled for AI use and dozens of track configurations.
iRacing in the live gaming sphere
In the online gaming landscape, regular updates such as this one are essential. As a live, server-based game, it competes with a variety of other esports for the attention of both players and viewers. Currently, Free Fire and League of Legends are at the top of the viewer charts, peaking at over 5 million viewers at the height of their respective tournaments.
Both the games themselves and the platforms they're hosted on must be continuously updated in order to keep fans' attention. As shown by the popularity of online casinos and slot gaming, there are many ways to do this. On these sites, online casino bonus offers will be updated regularly to reward players, and new games and game styles will become available such as live table games and game show-style events. Similarly, iRacing offers players engaging ways to compete and win prizes.
So, what else does iRacing offer that sets it apart?
Realistic Experience
One of the key reasons for iRacing's success is its realistic racing experience. The game uses laser-scanned tracks and high-quality vehicle models to accurately simulate the feel of driving a real race car.
This level of realism has attracted professional racers from various disciplines, including NASCAR racing, Dirt Oval, open-wheel single starters, prototypes, off-road trucks, rally cross, IndyCar, and sports car racing.
In addition to its realism, iRacing also offers a robust suite of customization options. Players can create their own racing teams, design custom liveries for their cars, and even build their own tracks. This level of customization has helped to create a strong community of players who are passionate about the game.
New cars enabled for iRacing AI in 2023
iRacing players can expect to see these motors in the new update:
1987 NASCAR Cup Series Buick LeSabre, Chevrolet Monte Carlo, Ford Thunderbird
Legends Ford '34 Coupe (regular and Rookie versions)
BMW M Hybrid V8 LMDh
Ford Mustang FR500S
Toyota GR86
Lotus 79.
The Toyota GR86 car will make its real-world debut next year. The car is part of Toyota's new GR Cup racing series that will visit seven tracks in its inaugural season in 2023. Each GR86 originates as a factory vehicle before being transformed into a high-performance racing machine for action at some of the most prominent road and street circuits in America. The inaugural schedule kicks off at the end of March at Sonoma Raceway and concludes on the Indianapolis Motor Speedway road course in October.
Looking ahead to 2023, it is clear that iRacing has a bright future. The game's advanced technology, focus on competition, and customization options make it a top choice for racing enthusiasts and professional racers alike. As online gaming continues to grow in popularity, iRacing is well-positioned to become the future of the industry.