InvestLite – Best Online CFD Provider Asia 2020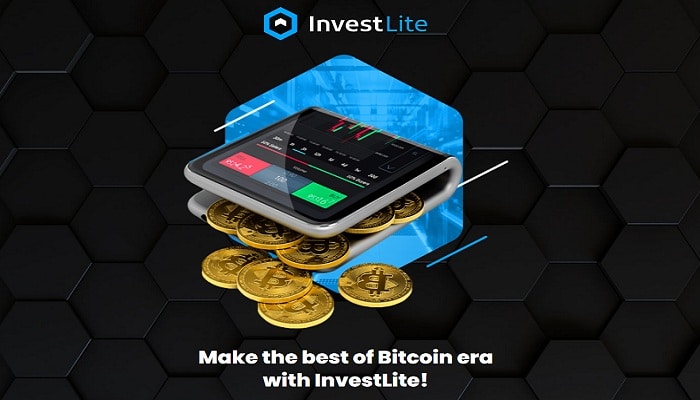 InvestLite is a Belize based trading site that offers investment products & services at a low cost. The firm is registered and licensed with the IFSC (International Financial Services Commission). Further, there are several services facilitated by the InvestLite broker that includes, excellent customer support, a wide range of payment methods, MT4 trading platforms, and high leverage.
We would briefly analyse the features and safety of the top broker, InvestLite, in this short write up.
InvestLite Broker: Scam or Legit?
InvestLite is a safe trading site that operated under the Bayline Global World Ltd, which is a licensed financial firm in Belize. The venture is regulated with the IFSC (International Financial Services Commission) having license number 000188/91. The firm is registered with the nation bearing number SC517838. The IT part is safe with the company's SSL and every level encryptions that makes sure that all the transactions are processed, and every client's funds are protected.
Furthermore, the trading site is authorised to provide financial assets to all the EEA member states and is operates per MiFID, EU, and ICF (Investors Compensation Funds). The ICF protects the client's interest, and funds make sure that no fraud activity happens with any customer. Your account balance is also insured up to 20,000 euros, and the client is not allowed to use the customer balance in catastrophic cases like bankruptcy, thus ensuring utter security.
Awards & Recognitions
The firm has grabbed many awards and recognitions in the trading industry in a short span and thus, possess a long future in the brokerage investment market. InvestLite broker won the following awards by top financial institutions and bodies:
"Most Transparent Broker 2020" at Forex Awards 2020 by A+OZ
Best Crypto Broker Asia 2020
Best Online CFD Provider Asia 2020
Forex Awards is a prominent financial event that recognises the financial organisations every year and InvestLite won the top three awards, beating all the other counterparts.
Account Types: Three account types offer retail trading, i.e. silver, gold, and platinum, with InvestLite broker. One can choose any account type, depending upon your expertise. Note that the features offered by the accounts vary in terms of spreads, leverage, and other features. Apart from it, there is one professional, Islamic, and the free demo account is also available for all the customers. Here are the basic details of each retail account:
Silver Account
Spreads: 0.07 pips
Leverage: 1:30
Commission: 0 USD
Deposit: 250 USD
Execution Type: Market
Hedging
Tradable assets: 350+
Automated Trading: Yes
Platforms: WebTrader, Mobile Trader
Gold Account
Hedging
Platforms: WebTrader, Mobile Trader
Free VPS
Commission: 0 USD
Spreads: 0.05 pips
Leverage: 1:30
Automated Trading: Yes
Tradable assets: 350+
Execution Type: Market
Swap discount (up to 25%)
Deposit: 250 USD
Fifth decimal
Dedicated Account Manager
Platinum Account
Free VPS
Fifth decimal
Hedging
Spreads: 0.03 pips
Leverage: 1:30
News Alerts
Tradable assets: 350+
Execution Type: Market
Automated Trading: Yes
Dedicated Account Manager
Swap discount (up to 50%)
Commission: 0 USD
Trading Platform: InvestLite broker also offers the Meta Trader4 trading platform that is used by most right brokers in the world. It offers several services and features that facilitate users to make better decisions. It includes the following features:
Live chat and dedicated support
History of orders
1-click account switching
In-platform price alerts
Real-time balance level
Free educational hub
Different execution modes
Inherent platform support
One-click trading option
Markets and Products: The broker provides 250+ financial assets that include all market types such as shares, commodities, currencies, crypto, and indices. There is no charge on trading, and all the features vary in the kind of product. Below are the details of the top trading assets:
Trading Asset
Trading Hours
Spreads
(Starting From)
Leverage (Maximum)
EURUSD
24H
0.7
500
GBPUSD
24H
1.3
500
USDJPY
24H
0.8
500
AUDUSD
24H
1.1
500
ADAUSD
00:00-23:59
floating
1:02
BABUSD
00:00-23:59
floating
1:2
BSVUSD
00:00-23:59
floating
1:02
BTCEUR
00:00-23:59
floating
1:02
Brent Oil
03:00 – 01:00
0.03
125
Cocoa
11:45 – 20:30
30
125
Coffee
11:25 – 20:30
0.3
125
Copper
01:00 – 00:15
0.0041
125
3M
16:30-23:00
0.21
50
ADOBE
16:30-23:00
0.21
50
AIG
16:30-23:00
0.21
50
Alcoa
16:30-23:00
0.21
50
CAC 40
09:00 – 23:00
1.45
20
China Enterprise 40
04:15 – 07:00 & 08:00 – 11:25
1.3
10
DAX 30
09:00 – 23:00
1
20
XAGUSD
01:00 – 24:00
0.037
10
XAUUSD
01:00 – 24:00
0.37
20
PALLADIUM
01:00 – 24:00
0.58
10
PLATINUM
01:00 – 24:00
3.1
10

Deposit and Withdrawal: Several deposit and withdrawal methods facilitate the payment for clients. Note that the processing time for withdrawal might take up to seven days, which is the required duration for verification. The deposit time is instant, and it includes the following methods:
Commissions and Fee: There is no charge on trading any asset with the broker, and the firm only earns through the spreads. There is some inactivity charge that applies after 60 days of the continuous no activity period, and some fee on swap overnight might also be applicable. Apart from it, there is no commission or charge on deposits or withdrawals.
Neteller
Wirecard
SSL
MIR Limited
VISA
Skrill
Mastercard
SafeCharge
Payvision
PaySafe
VPay
Trustly
Maestro
Research& Education: InvestLite broker provides top quality content and research material via their educational portal that works to enhance the decision making power of all the clients. Note that the material is useful for beginner and professional traders and includes:
Education:
Articles/Journals: Prominent write-ups for all the updated news and related topics.
Videos: Long and Short animation videos to explain essential topics briefly.
Webinars/Seminars: Seminars by industry experts to get the insides industry nuances
E-books: Online books to enhance the trading and financial knowledge of all the traders.
Research:
Economic Calendar: It posts the significant events related to financing, investment, and trading, that happen over time.
Earnings Calendar: It posts the earnings statement of prominent firms like Amazon, Google, FB, and more, updated every three months.
The Bottom Line
So, this was all about the trading site, InvestLite, that regulates under the IFSC and other governing bodies. You can also try the free demo account by the broker to test features. However, make sure to get some education before trading any asset.