Introducing U.S. Bank Business Edge: A New Name for U.S. Bank's Small Business Payment Products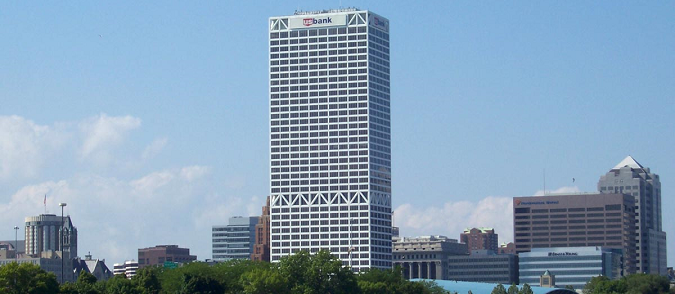 U.S. Bank has announced a new brand for its small business payment products – U.S. Bank Business Edge™ – and the addition of a new, more rewarding credit card.
"Our new brand name reinforces the many ways we're working to give small businesses an advantage," said Cathi Stanton, senior vice president of U.S. Bank Retail Payment Solutions. "Business Edge products provide flexible tools that can help business owners simplify spending, manage cash flow and get rewards for spending. We're striving to help make the lives of small business owners easier."
The Business Edge family also includes a new product: the U.S. Bank Business Edge SelectTMRewards card. The card lets card owners earn triple points on net spending by choosing one of three categories (day-to-day expenses, automotive, or travel and entertainment), and one point for each dollar in net spending for everything else. Flexible redemption options include a choice of gift cards, merchandise, travel or a statement credit. Other benefits include: no annual fee, no cap on points earned and 0% APR for nine statement cycles on purchases.
"Our new Business Edge Select Rewards card complements the rest of our Business Edge family by letting business owners take control of where they'd like to earn the most points," Stanton said. "Also the 'day-to-day' category covers an incredible range of regular spending, such as shipping, advertising, utilities, office supplies, professional services and more. In addition, we have Business Edge Cash Rewards and FlexPerks Business Edge Travel Rewards, offering a broad range of rewards for business owners."
U.S. Bank Business Edge™ cards provide small business owners the power to choose the rewards they want, choose how they want their employees to use their card, all with the support of dedicated Small Business Specialists available 24/7. It's our way of giving small businesses an edge.
The rest of the Business Edge family of Visa cards:
Business Edge Cash Rewards Card
FlexPerks Business Edge Travel Rewards Card
Business Edge Platinum
Business Edge Charge Card
Business Edge Check Card
Visit USBankEdge.com for details.
About U.S. Bank
U.S. Bancorp (NYSE: USB), with $364 billion in assets as of Dec. 31, 2013, is the parent company of U.S. Bank, the 5th largest commercial bank in the United States. The company operates 3,081 banking offices in 25 states and 4,906 ATMs and provides a comprehensive line of banking, brokerage, insurance, investment, mortgage, trust and payment services products to consumers, businesses and institutions. Visit U.S. Bancorp on the web at www.usbank.com.
Source: U.S. Bank
U.S. Bank Public Relations
Teri Charest, 612-303-0732
teri.charest@usbank.com