Introducing the Amazon Business American Express Card for Small Businesses in the U.S.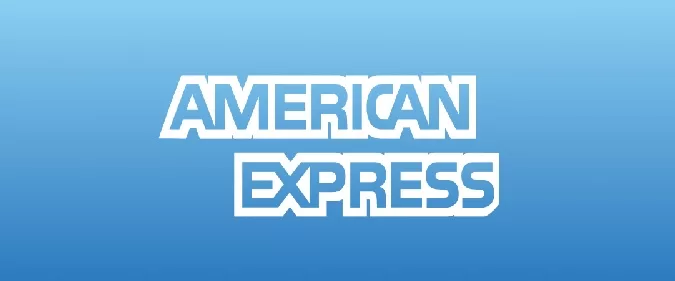 THE CARD OFFERS FLEXIBLE BENEFITS THAT ALLOW SMALL BUSINESSES TO DECIDE BETWEEN REWARDS OR PAYMENT TERMS PURCHASE BY PURCHASE WITH NO ANNUAL CREDIT CARD FEE
American Express (NYSE: AXP) and Amazon (NASDAQ: AMZN) launched the Amazon Business American Express Card. The card, with no annual credit card fee, features rich rewards, greater visibility into each transaction, and provides an enhanced checkout experience on Amazon Business and Amazon.com that empowers small businesses to make the best financing choice purchase by purchase. Card Members can choose to earn rewards or get a payment term to help their cash flow. The key card benefits vary based on whether a customer is an eligible Prime member:
5% Back or 90-day payment terms for eligible Prime members (including Business Prime) on U.S. purchases at Amazon Business, Amazon Web Services, Amazon.com, and Whole Foods Market.
3% Back or 60-day payment terms for all other customers on U.S. purchases at Amazon Business, Amazon Web Services, Amazon.com, and Whole Foods Market.
Additional card benefits for all Amazon Business American Express Card Members include:
2% Back on purchases at U.S. restaurants and gas stations, and on wireless telephone services purchased directly from U.S. service providers.
1% Back on other eligible purchases.
Access to line-item details on purchases made on Amazon Business (U.S.) such as cost per item and quantity, giving more visibility into and trackability of business purchases.
Card Members can use their rewards to shop at Amazon Business and Amazon.com or apply rewards toward a purchase on their statement. Upon sign-up, eligible Prime members will receive a $125 Amazon.com gift card and all other customers will receive a $100 Amazon.com gift card.
Card Members can also benefit from the unique features offered by American Express and Amazon Business. From American Express, Card Members will receive a robust set of tools including no fee employee cards and access to Spend ManagerSM and Connect to Quickbooks®.
With Amazon Business, the e-commerce solution for businesses of all sizes, customers get free access to benefits such as pricing discounts available only to businesses, the ability to add multiple employees to a single business account and functionality for the customer to approve or reject, in real time, orders made by their employees on Amazon Business. For a limited time, select Amazon Business American Express Card Members can receive a complimentary year of the Business Prime Essentials plan – a $179 value from Amazon – when they sign-up for a free trial and add a workmate to their Amazon Business account within 30 days of card approval. The Business Prime Essentials plan is designed for small businesses and enables fast, free shipping on eligible items for up to three users on a customer's Amazon Business account.
"At Amazon, small businesses are integral to our DNA and we continue to innovate on their behalf. We're thrilled to launch the Amazon Business American Express Card, which puts the collective strength of Amazon Business and American Express into the hands of U.S. small businesses," said Samant Nagpal, Global Head of Amazon Business Payment Products. "The card empowers small businesses to make flexible choices, streamline everyday buying decisions, and have increased visibility into their business purchases.
"We know our small business customers want the ability to choose a payment tool that works best for their business at any given moment, and they want it to be simple and fast so they can spend their time focusing on running their business efficiently," said Courtney Kelso, Head of U.S. Commercial Card Solutions at American Express. "In partnership with Amazon Business, a destination offering millions of U.S. small business owners a convenient place to purchase everything for their company, from office supplies to IT products, we're proud to have developed the Amazon Business American Express Card as a powerful business buying tool, backed by the world-class service, security and buying power of American Express. "
Terms and limitations apply. To learn more and apply for the Amazon Business American Express Card, visit www.amazon.com/amazonbusinesscard.
ABOUT AMERICAN EXPRESS
American Express is a global services company, providing customers with access to products, insights and experiences that enrich lives and build business success. Learn more at americanexpress.com and connect with us on facebook.com/americanexpress, instagram.com/americanexpress, linkedin.com/company/american-express, twitter.com/americanexpress, and youtube.com/americanexpress.
ABOUT AMAZON BUSINESS
Amazon Business combines the selection, convenience and value customers have come to know and love from Amazon, with new features and unique benefits tailored to the needs of businesses. Amazon Business provides easy access to hundreds of millions of products and a variety of benefits, including business-only pricing and selection, single- or multi-user business accounts, Business Prime, approval workflow, purchasing system integrations, payment solutions, tax exemptions, dedicated customer support and more. Amazon Business is currently available in the United States, United Kingdom, Germany, France, Italy, Spain, Japan and India. To register for a free Amazon Business account, visit www.amazon.com/business. More information about Amazon Business is available at www.amazonbusinessblog.com.
ABOUT AMAZON
Amazon is guided by four principles: customer obsession rather than competitor focus, passion for invention, commitment to operational excellence, and long-term thinking. Customer reviews, 1-Click shopping, personalized recommendations, Prime, Fulfillment by Amazon, AWS, Kindle Direct Publishing, Kindle, Fire tablets, Fire TV, Amazon Echo, and Alexa are some of the products and services pioneered by Amazon. For more information, visit www.amazon.com/about and follow @AmazonNews.
Source: American Express