Introducing The 13Th Doernbecher Freestyle Collection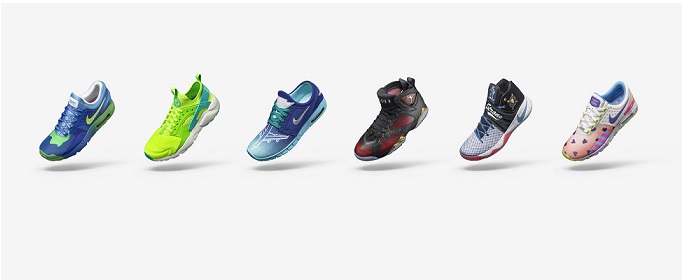 When Michael Doherty, Nike's Creative Director, Global Brand Presentation, and OHSU Doernbecher Children's Hospital Foundation board member, helped initiate the Doernbecher Freestyle program in 2003, he'd been hard pressed to imagine its impact on both local and global communities.
The program invites patients from OHSU Doernbecher to design footwear and apparel, allowing their creative impulse (and love of sport) to shine. Over the years, patient-designers have worked on some of Nike's most iconic silhouettes, from the Nike Air Max 95 and Nike Free Run 2 to the Air Jordan III and Air Jordan IX. At times, their visions have transcended the original design — the Doernbecher Freestyle release becoming known, above all, by the respective patient-designer's name.
Now in its 13th edition, the Doernbecher Freestyle program has raised $14 million for the hospital and the collection's annual release has become a major date on the sneaker calendar.
This year's Nike Doernbecher Freestyle patient-designers are Andy Grass, Braylin Soon, Chase Swearingen, Chehayla Hyatt, Corwin Carr and Damien Phillips. These are their designs:
Apparel: Full zip hoody, universal print socks​
"The inspiration of my shoe was to honor all of the people who helped me during my recovery. I chose many different symbols and colors to represent these people and communities. My favorite part of the design process was all the times I got to meet with my team and collaborate with them on how to make my shoe better. It made me feel like I was an adult, because they really listened to me and didn't ignore my ideas.
"The first time I saw my shoe, I was amazed at its awesomeness! Also, I couldn't believe that my team could make my shoe so fast! Designing the shoe has helped me talk to my family more about the accident, and I think it is important to share our feeling like that sometimes."
Shoe: Nike Air Huarache Run Ultra
Apparel: Full zip hoody, leggings
"[My inspirations were] Kermit, the beautiful things I saw in New York and my stay at Doernbecher. I didn't know Nike had a big library of fabric. The thousands of swatches were amazing. I got the chance to do something even adults don't get to do, and my shoe will help other kids. That's pretty cool!"
Shoe: Nike Air Max Zero QS
Apparel: Hat, short sleeve tee
"I love lighthouses and building blocks. It was amazing that the team took my designs and made them real life. I was proud and never thought I would be able to design my own shoe. I can do anything now!"
Shoe: WMNS Nike Air Max Zero QS
Apparel: Full zip hoody, leggings
"I had no inspiration, except for having fun and letting my mind barf all over the shoe! The only part with a great inspiration is the soul of the shoe (inside)! I want people to know that this is a very lucky and rare experience for children to do."
Shoe: Stefan Janoski Max L DB
Apparel: Full zip hoody, hat
"My inspiration was airplanes! I love airplanes. The bigger the better. I'm going to be a pilot and fly anywhere I want to go. I loved visiting the Nike campus and seeing the Nike plane.
"I also loved meeting my design team. They were all really cool! I imagined the designers would be a lot more strict, you know, like mom and dad. But they were like big kids. Anything I imagined they made into reality. I asked for some really crazy things, and they never told me no. Well, that's not completely true; I wanted my shoes to fly like a hovercraft. They said they'd work on it, but maybe not this time around. I think that means yes."
Shoe: Air Jordan VII Retro
Apparel: Full zip hoody, hat
"My primary inspirations for the shoe were a guitar and Chicago's basketball team. I had an amazing experience doing something I've never done before. It surprised me that I got such an amazing team and had so many options for a shoe. My favorite part of the shoe-making process was choosing the material. It positively impacted my life through meeting new people and getting me out in the world."
The 2016 Doernbecher Freestyle Collection will be available beginning December 17 on nike.com, SNKRS, at select Nike and partner retail locations across the U.S. (including Shoe Palace, Villa and Mr. Allen's), with 100% of proceeds from the sales of the collection benefitting OHSU Doernbecher.