Introducing Redding and Shasta Cascade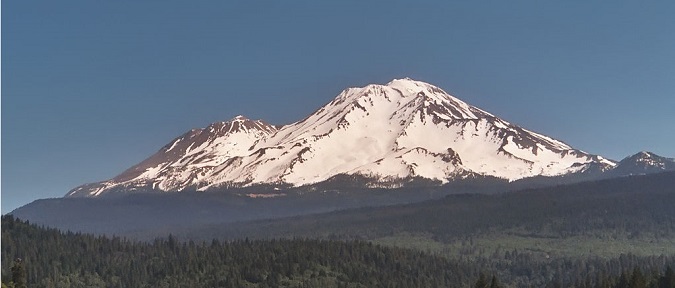 In the majestic region of northeastern California, abundantly scattered with lakes, rivers and mountains, is an unforgettable adventure: Shasta Cascade. Just two to three hours north of Sacramento and San Francisco, respectively, Shasta Cascade's bustling hub city of Redding is just the starting point for journeys into one of America's most spectacular and pristine regional destinations. Boasting 300+ days of beautiful weather a year, this area offers boundless outdoor recreation with magnificent landscapes and breathtaking vistas. From towering volcanoes, alpine ranges and glaciers, to waterfalls, lush forests, pristine lakes and roaring rivers, this travel destination is one of a kind.
Called the "Gem of the U.S. Trails System" by the San Francisco Chronicle, with more than 200 miles of hiking, biking, ATV and equestrian trails all within a 10-mile radius of the city center, Redding is an outdoor adventurer's dream. And with an abundance of nearby lakes, rivers and streams, year-round kayaking, paddle boarding, boating and fishing are available here. The Sacramento River runs through town, so is it any surprise that Forbes Magazine listed Redding among North America's Top Ten Fly-Fishing Towns? Not for us.
In addition to the trails and the waters, California's Shasta Cascade contains seven national forests, eight national and state parks and several mountain ranges, including the Trinity Alps, the northern Sierra Nevada and the California Cascade range. The Shasta Cascade also boasts two massive glaciated volcanoes: the dormant 14,162-foot Mt. Shasta and the still-active 10,457-foot Lassen Peak.
And There's More: Events, Downtown Redding, Wine Tasting, Sundial Bridge and Farmers' Markets
From music festivals to three Boston Marathon qualifying races, Redding's list of year-round cultural, sporting and food and wine events are a huge draw. With events like the Sundial Film Festival, Redding Rodeo, the Lavender Festival and several beer, wine and culinary festivals, there is something for everyone in Redding and Shasta Cascade. Visitors relish shopping, dining and wine tasting, plus Saturday mornings can be spent enjoying chefs' cooking demonstrations at the farmers' market at City Hall.
The scenic Sacramento River offers an abundance of water attractions within a stone's throw of downtown, including the iconic Sundial Bridge, the world's largest working sundial. Travelers have their choice of unique and varied lodging options offering rustic charm and modern comfort, where they can find pet- and family-friendly properties to suit any budget.
For more information visit www.visitredding.com. For a complete list of ideas of things to do and places to go in this amazing region, please visit http://www.visitredding.com/travelprofessionals&media/media/pressreleases.
Media Contacts:
Susan Hartzler
Mental Marketing
818-585-8641 
Email
www.mentalmarketing.com
Krista Buckel
Visit Redding
530-225-4103
Email
www.visitredding.com
Lisa May
Shasta Cascade Wonderland Association
530-365-7504
Email
www.shastacascade.org