Interview With Marc Swanson, Interim Chief Executive Officer of Discovery Cove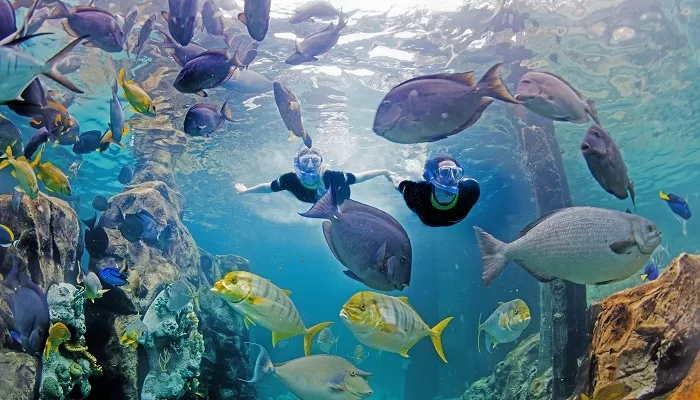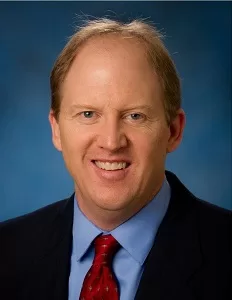 Marc Swanson is a nearly 20-year veteran of SeaWorld Parks & Entertainment, where he serves as Interim Chief Executive Officer, a role he also held from September 2019 to November 2019. He has also served as Chief Financial Officer and Treasurer of the Company starting in August 2017. Prior to that Mr. Swanson served as Chief Accounting Officer since 2012, as interim Chief Financial Officer from June 2015 until September 2015 and as interim Chief Financial Officer and Treasurer from August 1, 2017 until his permanent appointment later that same month.  Previously, he was Vice President, Performance Management and Corporate Controller of SeaWorld Parks & Entertainment from 2011 to 2012, the Corporate Controller of Busch Entertainment Corporation from 2008 to 2011 and the Vice President of Finance of Sesame Place from 2004 to 2008. Mr. Swanson is a member of the Board of Trustees of the Orlando Science Center.  Mr. Swanson holds a bachelor's degree in accounting from Purdue University and a master's degree in business administration from DePaul University, and is a CPA.
1. How different is Discovery Cove from other water-parks?  
For starters, it isn't at all what most people think of when they think of water parks. In place of rides and slides, Discovery Cove has white sandy beaches, deep jungle-like greenery, and crystal-clear waters, where guests can swim with dolphins, snorkel among thousands of tropical fish and rays, hand-feed hundreds of exotic birds, watch otters play or walk among flamingos. It's an immersive animal experience that happens at a luxury resort with world-class amenities and our version of white-glove service.
Visitors are always excited when they realize just what we mean when we say Discovery Cove is all-inclusive—we mean that everything is provided. Breakfast, snacks, lunch, drinks (including beer and wine if you're over 21), towels, parking, lockers, sunscreen, wet suits and access to all of our other amazing amenities. And while our park truly revolves around the animal experience, guests are just as welcome to drift along the Wind-Away River or kick back in a shaded hammock. The park is reservation-only, with a limited number of guests invited in each day, which means every guest receives an even more exclusive experience.
2. In that case, what's the can't miss animal experience?
Well, there's definitely more than one. Honestly, each animal encounter we initiate is really special in the moment—and more importantly, we believe each encounter creates a deeper connection between guest and animal that supports our global conservation efforts. When a guest hand-feeds an exotic bird or walks along the beach with a flamingo or rubs up against a ray or comes eye-to-eye with a dolphin—these are all unforgettable experiences, each incredible in its own way. Our hope is that when our guests encounter these majestic creatures, the experience changes them, and they're inspired to get personally involved with efforts to protect our precious natural resources and environments.
3. How has Discovery Cove evolved over time?
The park opened in 2000, so we'll celebrate our 21st anniversary on June 1, 2021. From day one, we've been reservation-only, all-inclusive, and focused on providing truly amazing animal experiences; that will never change. We have, however, made several improvements over time based on guest feedback and requests. We opened The Grand Reef in 2011, which gave our guests a spectacular environment to safely snorkel with thousands of tropical fish and rays. And since then, we've added a number of more intimate upgraded experiences, so guests have the chance to "dive deeper" into learning about—and connecting with—sharks, rays, flamingos, sloths and an amazing array of other animals.
4. What measures have you taken to safeguard your visitors during the outbreak?
I'm excited to say we continue to provide our guests with fun, inspiring and memorable experiences while staying committed to the health and safety of our guests, our employees, and the animals in our care during this challenging time. We've coordinated with state and local health officials and worked with outside consultants, and attraction-industry leaders to enhance our already strict health, safety and cleanliness standards. These protocols and guidelines will be modified based on evolving industry standards and methodologies, public health and governmental directives, and emerging scientific knowledge on the transmissibility of COVID-19.
When guests and employees arrive on-property, they must undergo and pass a temperature screening. Face coverings are required for guests two and older in designated areas of the park, such as the park entrance, retail areas, food and beverage areas and others. To promote proper physical distancing, we have also adjusted lounge chair seating, and installed signage and markings throughout our guest areas. Our goal is always to provide an exceptional experience and we can't do that if our guests or employees fear for their health and safety.
5. What's the best way to experience Discovery Cove?
The beauty of a day at Discovery Cove is that it's up to you. You design your own experience. If you're after a day of relaxation, kick back in a private cabana or on one of our white sandy beaches overlooking the lagoons, grab a few tropical drinks, and maybe enjoy a few relaxing trips along Wind-Away River. If you want full-on aquatic adventure, dive in for full immersion with snorkeling, shark and dolphin encounters, and more. There are no set paths to follow or timelines to keep, and no two visits are the same. The park is designed for each guest to discover in whatever way they wish.
6. Can you tell us a bit about your upcoming projects (if any)? What can the visitors expect?
In December, we launched our latest private animal experience, the Flamingo Mingle, with our resident group of flamingos. It's an exclusive, intimate opportunity that begins and ends with a private stroll that makes guests feel like part of the flamboyance (that's what you call a group of flamingos), and includes feeding these beautiful birds one-on-one from the shore before wading together in the cool reef waters. We have a professional photographer on hand to capture the experience, and animal experts to answer questions and share fun facts about these amazing creatures and how they are cared for.
7. What is the most popular attraction at Discovery Cove?
Everyone loves the dolphins, whether they're watching them from the shore or interacting with them during our Signature Dolphin Swim Experience in the Dolphin Lagoon, but overall, I think The Grand Reef is the #1 fan favourite. This huge lagoon is surrounded by a sandy beach and features multiple levels of exploration, with shallow water wading for little ones and deeper water for swimming and snorkeling among tropical fish and rays, and exploring underwater canyons inspired by reefs around the world. Whether knee deep or 12 feet down, guests see a world of sea life all around them. (I love hearing guests shout and laugh through their snorkels when they come mask-to-nose with an eagle ray or see a guitarfish cruise by.)
We also have zoological professionals in the water with guests to provide snorkeling tips, help identify fish, and share stories about our conservation efforts. Families with kids of all ages can explore along the water's edge or cross a bridge to see sharks swimming below. This is also the area where ray feedings take place, and guests embark on our popular SeaVenture, an underwater walking tour of the reef from here.
8. What drives you to offer the best experience at the theme park?
It's in our name – Discovery! Our goal is for our guests to leave here having explored and experienced the wonders of our amazing planet and waterways in a way that stays with them throughout their lives. When they leave us, whether they're bound for new destinations or even their own backyards, we hope the joys of discovery and the impressions and memories they made here inspire them to see the beauty all around them. And, as simple as it sounds, we do that by providing an environment that offers those kinds of opportunities to guests of all ages, interests, and outlooks.
9. Which is your personal favourite attraction at Discovery Cove?
I'm a big fan of The Grand Reef and love snorkeling with my family and seeing all the tropical fish and rays in a spectacular setting.
10. Do you plan to expand operations outside the United States?
We are always exploring opportunities to bring our unique experiences to new locations. Right now, Discovery Cove in Orlando is the only place like it in the world.
Please visit www.DiscoveryCove.com for more information.